Our Team
The Faculty Development office strives to transform the institutional culture by developing and strengthening the collegial community around the missions of education, research, clinical care, and community engagement. Our programs continually deepen the roots and interconnectedness of our community of practice, as we engage in the practice of lifelong learning.
Contact Us
4610 X Street, Suite 3126 (Education Building)
Sacramento, CA 95817
Email: HS-UCDHS Faculty Development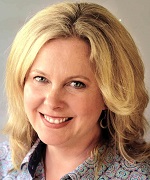 Associate Vice Chancellor for Academic Personnel
ceclancy@ucdavis.edu
---
Assistant Vice Chancellor for Academic Personnel
blshacklett@ucdavis.edu
---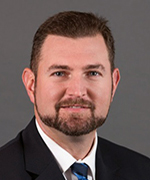 Assistant Dean for Office of Academic Personnel
bjseifert@ucdavis.edu
---
Our Program Directors
---
Director, Education and Teaching
packerman@ucdavis.edu
---
Co-Director, Education and Teaching
crkeenan@ucdavis.edu
---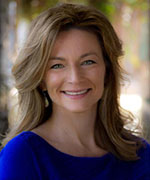 Director, Research
cschumann@ucdavis.edu
---
Director, Women in Medicine and Health Sciences
mdbauman@ucdavis.edu
---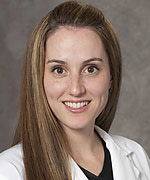 Director, Clinical Education
hs-ucdhsfacultydevelopment@ucdavis.edu
---
Certified Physician
Development Coach
---
Faculty Coach
Maureen Brodie, M.A., CO-OP©️
Recently retired from the University of California San Francisco as Director of the Office of the Ombuds, Maureen now serves as Ombuds Consultant in the program. She is a Certified Organizational Ombuds Practitioner, primarily working with faculty who are seeking confidential consultations regarding options, including mediation, to effectively navigate challenging workplace situations and relationships. In addition, Maureen teaches conflict management skills through the UCSF Center for Faculty Educators which offers career growth through a wide range of skills development courses to faculty committed to educating health professional students. Prior to UCSF, Maureen served as the Senior Mediator in Mediation Services at UC Davis from 1996-2010, so she is delighted to return to serve UC Davis Health.
---
Jonathan Matsui, Ph.D.
Senior Program Director for Academic Affairs, Harvard Medical School
Dr. Matsui joined the Office for Faculty Affairs at Harvard Medical School (HMS) in 2013 after serving as a faculty member in the Department of Neuroscience at Pomona College. As Senior Program Director, he facilitates the appointments and promotions of faculty members by providing critical input and guidance to search and evaluation committees for individuals being considered for promotion, along with providing development and career advising to faculty members. Dr. Matsui serves on the Steering Committee for HMS Joint Committee on the Status of Women, the Steering Committee of the New England Network on Faculty Affairs, as a mentor for Faculty Affairs/Faculty Development professionals affiliated with the Group on Faculty Affairs for the Association of American Medical Colleges, and Chairs the Board of Directors of Fenway Health. In 2018, he received the Sharon P. Clayborne Staff Diversity Award which recognizes individuals who have made significant achievements in moving HMS toward being a diverse and inclusive community. Dr. Matsui was a post-doctoral fellow and a lecturer in the Department of Molecular and Cellular Biology at Harvard University. He was also a research fellow and then a Staff Scientist in the Department of Otolaryngology and Communication Enhancement at Boston Children's Hospital. He completed his Ph.D. at Washington University in St. Louis and received his undergraduate degree from the University of Washington.
---
Patricia O'Sullivan, Ed.D.
Director, Research and Development in Medical Education, Center for Faculty Educators University of California, San Francisco School of Medicine.
At UCSF she directs the Teaching Scholars Program and oversees the doctoral program in health professions education and provides leadership for the master's program and education curriculum for students, residents and fellows. She leads efforts in faculty development for those interested in education and educational research. The faculty development program received the international 2016 ASPIRE for Excellence award from the Association of Medical Education in Europe. Dr. O'Sullivan has led the Research in Medical Education Section of the Association of American Medical Colleges (AAMC), of the RIME Program Planning Committee and of the Division for Professions Education of the American Educational Research Association (AERA). Her educational research studies have collaborators from medicine, nursing, pharmacy, and health related professions. Her work has been recognized as a Fellow of AERA, the 2011 Merrill Flair Awardee of the AAMC Group on Educational Affairs, 2014 Distinguished Career Award from AERA Division I, 2018 Career Achievements in Medical Education Awardee from SGIM, and 2018 Lifetime Achievement in Mentoring Awardee from UCSF.
---
Kristin Olson, M.D.
Associate Dean for Curriculum and Medical Education
Professor of Pathology and Laboratory Medicine
University of California, Davis School of Medicine
As Associate Dean, Olson oversees all aspects of the medical school curriculum and is currently leading the I-EXPLORE curriculum redesign effort. As faculty and Professor, Olson creates and delivers course content for PMD 410A-D – General and Systemic Pathology and PMD 493/SUR 493 – Interdisciplinary Study of Gastrointestinal Cancer, and regularly co-teaches with faculty from other departments. She has introduced many innovative elements into the current curriculum.
In addition to her role on many university committees and advisory boards, Olson is a member of several national educational committees, including the National Board of Medical Examiners and the Association for Pathology Chairs. She has received numerous awards and honors for her role as an educator and is a frequent invited lecturer at different national conferences and workshops.
Olson received her Bachelor of Arts in English from the University of California at Berkeley and her Doctor of Medicine from The Ohio State University College of Medicine. She is board certified in anatomic and clinical pathology after having completed anatomic and clinical pathology residency at the University of New Mexico and a surgical pathology fellowship at UCLA. Her scholarly interests include curriculum development, machine learning in medical education, and gastrointestinal and hepatic surgical pathology.
---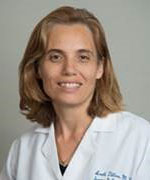 Areti Tillou, M.D., M.S.Ed.
Professor, Vice Chair for Education, Assistant Designated Institutional Official
David Geffen School of Medicine, UCLA
I am a Professor and full time academic surgeon specializing in trauma and acute care surgery in the David Geffen School of Medicine. Following graduation from medical school, I completed fellowships in surgical critical care and trauma surgery. Pursuing my strong interest in teaching, I completed a Master's program in Medical Education at the University of Southern California in 2004. After serving as the Associate Program Director for the Surgery Residency for 8 years, I assumed the role of Vice Chair for Education in 2013. In this role, I oversee all departmental education related activities spanning the continuum of medical education from students to faculty. In 2014, I became the founding Director of the new UCLA Department of Surgery Accredited Education Institute (AEI) which is part of the Center for the Advanced Surgical and Interventional Technology (CASIT). This new state of the art facility is a designated educational and research laboratory that includes a robotic center, a telecommunications facility, and a simulation lab. Since 2017, I serve as Assistant Designated Institutional Official of the David Geffen School of Medicine at UCLA.
My education and research activities extend beyond the Surgery Department and include research initiatives and collaborative projects with the UCLA Simulation Center, the UCLA School of Education, the Southern California Trauma Consortium, and most recently have joined as the UCLA Team Lead the Patient Safety Collaborative of the Accreditation Council for Graduate Medical Education. My research interests focus on multidisciplinary and interprofessional team training, curriculum design and innovation, and acute care surgery outcomes. I also play an important role in interdepartmental, institutional, and regional faculty development activities including the regional ACGME-UCLA course on Developing Faculty Competencies in Assessment. At the national level, I am an active member of the Association for Program Directors in Surgery, founding past co-chair of the Committee on Associate Program Directors (APD) and a member of the Committee on American College of Surgeons Objective Assessment of Skills in Surgery Members (ACS OASIS). I am also an active clinician with practice focus on trauma and acute care surgery and active involvement with the Committee on Trauma of the American College of Surgeons and currently serve as the Southern California State Chair.
---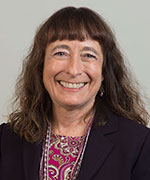 Luann Wilkerson, Ed.D.
Associate Dean for Evaluation and Faculty Development
Dell Medical School at The University of Texas at Austin
LuAnn Wilkerson, Ed.D., is Associate Dean for Evaluation and Faculty Development and Professor of Medical Education at the Dell Medical School at The University of Texas at Austin where her responsibilities include program evaluation, assessment of learning, and enhancement of teaching capacities across the medical education continuum. Her educational research interests include assessment of clinical performance, problem-based learning, and the evaluation of outcomes of curricular innovations. She is regularly involved in facilitating faculty development workshops on enhancing teaching, learning, and assessment as well as mentoring individual faculty members in building careers as medical educators. She currently co-chairs the DMS Women's Leadership Council and hosts a series of Conversations with Women Leaders.
Since completing her doctorate in education at the University of Massachusetts, Amherst, Wilkerson has become a national leader in medical education, serving elected roles in the Association of American Medical Colleges, the Liaison Committee on Medical Education, and the American Educational Research Association. Through her publications, presentations, and workshops, she has assisted hundreds of medical school faculty members in the study and improvement of teaching and learning with a special focus on the challenges of clinical teaching, the implementation of student-centered educational methods, and the promotion of humanistic care. She has received numerous medical education and teaching awards, including selection for the University of Texas Kenneth I. Shine, MD, Academy for Health Science Education, UT System in 2019, the national AOA Robert J. Glaser Distinguished Teacher Award in 2011, the Daniel C. Tosteson Award for Leadership in Medical Education from the Carl J. Shapiro Institute for Education and Research at Harvard Medical School in 2006, and the Merrill Flair Award for outstanding contributions to the field of medical education from the AAMC Group on Educational Affairs in 2005.
Prior to coming to Dell Medical School, Wilkerson was Senior Associate Dean for Medical Education and Director of the Center for Educational Development & Research at the David Geffen School of Medicine at UCLA. Earlier in her career, she served as the Director of Faculty Development at Harvard Medical School where she contributed to the design, implementation, and evaluation of the innovative New Pathway curriculum, including development of a teaching portfolio for the promotion of clinician-educators.