Administrative Staff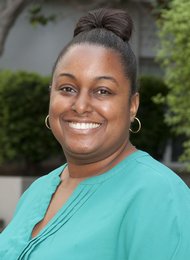 Damia Dillard, L.C.S.W.
Program Manager, Social Worker
Damia is a licensed clinical social worker and the program manager of the UC Davis Hemophilia Treatment Center (HTC). She received her Bachelors of Science in Human Development from UC Davis and a Masters in Social Work from CSU-Sacramento. Damia has spent the past 18 years in the healthcare industry, advocating for patients and their families. As the clinical social worker, she continues to work as a member of the comprehensive medical team, attending clinic, educating patients and their families, and collaborating with various community organizations including the local foundation. As the program manager, she is responsible for the HTC staff and clinical research team, contract negotiations, development of policies and procedures, and oversight of the HTC annual budget.
Damia enjoys working with people and remains an active community member. She participates on a number of committees: Region IX lead social worker, Hemophilia Alliance Social Work planning committee, Hemophilia Council of California, Camp Hemotion planning committee and more. Damia has been married for over 15 years to her wonderful husband, Rev. Jason Dillard and together they share three beautiful daughters. When she is not at church, she enjoys traveling to tropical areas where she can enjoy beach and sun.
---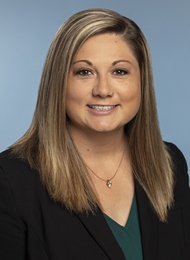 Amanda Boyd, C.C.R.P.
Finance/Research Supervisor
Amanda has worked at the UC Davis Campus and Health System for more than 10 years, with experience in finance, business administration, contracts and grants. In her position at the UC Davis HTC, Amanda is the finance manager of the 340B program, the clinical trials and oversees the clinical research team.
Amanda has earned her Associates of Science in Business Accounting as well as Business Administration and is currently working towards her Bachelor of Science in Business Administration and Management. She is an active member of National Association of Professional Women (NAPW), National Council of University of Research Administrators (NCURA) and a board member of Center for California Hemophilia Foundation (CCHF). She is also an active community member within her neighborhood that lends helping hands to complete projects or provide for those around her.
When Amanda is not at work, you can find her with her family at her children's sporting events, camping and or on day trips to some of California's beautiful beaches.
Amanda is consistent with results, efficient and making sure each decision or action meets the organizations moral and ethical standards as well as her own.
Send email
---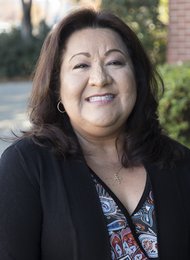 Leticia Gallegos
Administrative Assistant
Leticia has extensive professional experience as an administrative assistant. She began her career working in dentistry for more than 30 years, before transferring her skills to several departments at UC Davis Medical Center. This includes working in the Accounts Payable and Consumer Relations departments, as well the Department of Internal Medicine's Division of Hematology/Oncology.
Leticia became our data manger in 2017, after serving as the HTC's administrative assistant for a brief period. In addition to her data management duties, Leticia assists with patient scheduling, triaging telephone calls, managing program/staff calendars and providing clerical support to faculty members.
Outside of work, Leticia loves spending time with her grandson Noah, family and friends, and gardening.
---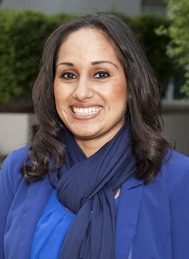 Yeimi Juarez
Customer Service Representative
Yeimi received her Associate's degree in Medical Office Administration from Heald College. She has a great deal of experience with scheduling appointments, obtaining insurance authorizations and delivering excellent customer service. Her proficiency in speaking, reading and translating information for our Spanish-speaking patients and their families are an additional asset to our program.
Yeimi's duties include triaging telephone calls, managing our clinic schedules, processing new patient referrals, completing a variety of insurance authorizations, and maintaining records for our patient assistance programs. She is also the customer service representative for Davis at Home, and is responsible for coordinating all aspects of patients' factor orders. Her goal at UC Davis HTC is to provide the highest quality of customer service, while improving the patient experience.
Outside of work, Yeimi is busy raising her three young boys. Time for hobbies and extra-curricular activities will increase as soon her children get a little older.