Research Staff
Adam Engler, B.S.
Adam received his B.S. of Public Health from Slippery Rock University of Pennsylvania. He began his professional career at the University of Pittsburgh Medical Center (UPMC) in Pennsylvania, working within UPMC's behavioral health outpatient program. After graduating in 2017, he started work for the Medical College of Wisconsin in Milwaukee as a Clinical Research Assistant.
Eager to expand within the research setting, Adam joined the UC Davis Hemostasis and Thrombosis Center (HTC) in April 2019. As a Clinical Research Coordinator, he works closely with the HTC team for our adult and pediatric trials. He helps our research team in executing trial protocol and following compliance, as well as making sure everything from data to communications are organized.
When not at the HTC Adam enjoys hiking, trying new foods, and going on the occasional road trip. He is currently looking into his Master of Public Health as part of broadening his public health career.
---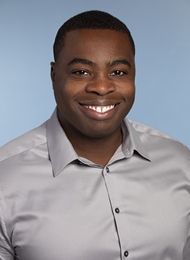 Rickey Reid
Rickey has over six years of professional experience in clinical research. He began his career working in the pharmaceuticals industry, before transferring his skills to the Clinical Trial Office at UC Davis Medical Center.
Mr. Reid joined our HTC program in 2019 and serves as our clinical trials regulatory Analyst. His duties include Clinical trial start-up, IRB submissions, and qualitative research projects.
Outside of work, Rickey enjoys traveling and spending time with family and friends.
---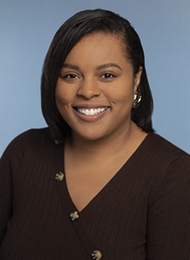 Morgan Tate, C.P.T. I
Morgan joined our HTC in 2019 as a Clinical Research Coordinator. She assists the medical team with research visits, staff training and blood draws. Morgan began her phlebotomy career in 2015 and continues to use this skill in her role as Clinical Research Coordinator. Through her experience while working with pediatric and cancer patients, she has become a skilled phlebotomist and is knowledgeable in lab processes.
Outside of work, she loves spending time with family, traveling and listening to music.