Car Seat Safety
Effective January 1, 2017, California state law requires children to be correctly restrained in a car seat or booster seat until they are 8 years old OR 4'9" tall. Children under 2 years of age shall ride in a rear-facing car seat unless the child weighs 40 pounds OR is 40 or more inches tall. All children 8 years and under must be restrained in the back seat.
---
Getting your car seat installation checked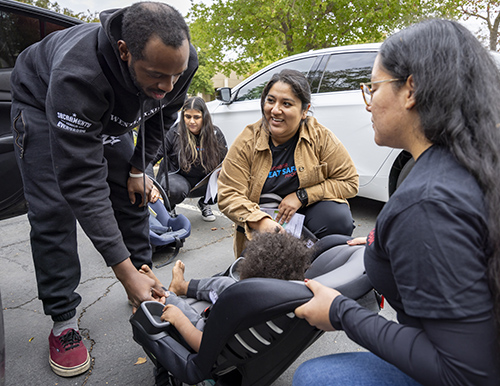 Please call us to have your child's safety seat checked to be sure you are using correctly. The free inspection includes; demonstration of the harness system, how and when to move the harness to the correct position. If your child is not present, we will demonstrate proper placement with our doll. We will also teach you how to properly install your seat in your vehicle. To make an appointment please call, 916-734-9798.
In addition, there are many permanent car seat safety fitting stations in the Sacramento area (PDF) where you can also make an appointment to have your child safety seat inspected for proper use.
---
If you need assistance obtaining a car seat,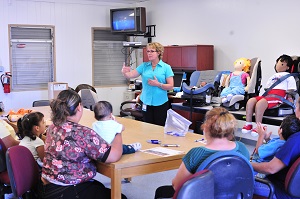 Please call us to register for one of our monthly car seat classes. During the 2 hour class you will learn the importance of using car seats, booster seats and seat belts, current California vehicle safety laws and the correct way to secure your child in a car seat. The car seats are available at low cost with proof of public assistance, such as WIC, Medi-cal, CalFresh,CalWorks, etc. For English classes please call 916-734-9784 or para Español llama 916-734-9798.
---
Car Seat Safety Educational Materials