Senior Fall Prevention
A Matter of Balance- 8 week program
A Matter of Balance (PDF) is a program designed to reduce the fear of falling and increase activity levels among older adults who are less active. It includes 8 two-hour weekly sessions for a small group of 8-12 participants led by a trained facilitator. During the class, participants learn to:
View falls as controllable
Set goals for increasing activity
Improve balance, flexibility & strength
Make changes at home to reduce fall risk
This class is suitable for older adults who:

Are concerned about falls
Have fallen or are at risk for falls
Want to increase activity and exercise
Can walk independently (may use cane)
*This class not suited for people with dementia
Workshop Registration
There is no cost to attend workshops, however, registration is required. Class format is small group discussion; spaces are limited to 14 participants per workshop. For more information about available workshop dates and times contact: Cathy Morris 916-734-9784 or cemorris@ucdavis.edu
Facts about falling
Each year, millions of older adults aged 65 and older fall. While falls are the leading cause of fatal and nonfatal injuries among older Americans, they are not an inevitable part of aging. Fortunately, many falls are preventable with regular exercise and preventative care.
Fall Risk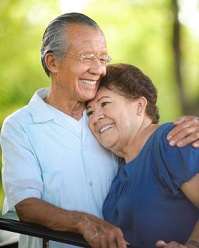 Although one out of three older adults has fallen, less than 50% of seniors talk with their health care provider about falling. Knowing your fall risk is an important first step in preventing future falls. Talk with your health care provider about an individual fall risk assessment.
Reducing Fall Risk and Injury
Depending on the individual, there is usually no single best strategy or "quick fix" to prevent falls. The best way to reduce your chance of falling is to find the combination of strategies that address your individual fall risk. Here are some of the most effective ways to reduce falls:
Exercise regularly, focusing on increasing leg strength and improving balance.
Ask your doctor or pharmacist to review your medicines, both prescription and over the counter.
Have your eyes checked by an eye doctor at least once a year.
Make your home safer by reducing trip hazards, improving lights, adding grab bars, and stair railings.
More information on preventing falls (PDF) (Centers for Disease Control and Prevention)
Fall Prevention Classes at UC Davis
The UC Davis Trauma Prevention Program offers free fall prevention workshops using two different evidence based program A Matter Of Balance. This workshop is appropriate for older adults who:
Live independently at home.
Have fallen or are afraid of falling.
Are able to walk independently or with minimal assistance.
Have not been diagnosed with dementia
For more information and class registration contact:
Cathy Morris at 916-734-9784 or cemorris@ucdavis.edu.