Integrative Medicine Team
Eduard Drannikov, M.D. is fellowship trained in Integrative Family Medicine through University of Michigan. Dr. Drannikov enjoys forming a therapeutic encounter with his patients, providing evidence-based education and recommendations. He is best known for providing integrative primary care and integrative consultations. As part of these services, he offers Medical Acupuncture and minor manipulative therapy.
---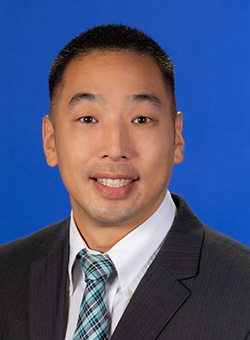 Daniel Okamoto, M.D. is an Internist who has practiced Hospital Medicine for several years at UC Davis and completed additional fellowship training in Integrative Medicine through University of Arizona. Dr. Okamoto has a holistic approach to medicine in which mind, body, and spirit are treated in unison. Dr. Okamoto offers both Integrative Primary Care and Integrative Medicine Consult services with particular interests in clinical nutrition, lifestyle medicine, and most importantly their use in disease reversal/prevention.
---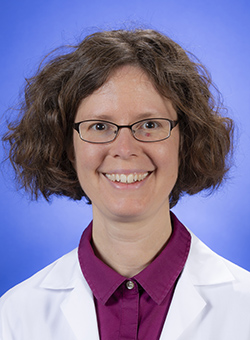 Michelle Dossett, M.D., Ph.D., M.P.H. is fellowship trained in integrative medicine through Harvard/Beth Israel Deaconess Medical Center. Dr. Dossett believes in the importance of having a healing relationship with her patients and in providing whole person-centered care. Dr. Dossett's clinical interests include integrative medicine broadly, and particularly lifestyle and mind-body medicine. She has extensive experience in using mind-body approaches to reduce stress and mitigate the negative health effects of stress. Dr. Dossett sees patients for integrative consultations only.
---
Heidi McNulty D.O. graduated from the College of Osteopathic Medicine of the Pacific and completed her Family Practice Residency at UC Davis. She has special interest and skill in Osteopathic Manipulation and provides gentle treatment for a variety of conditions using primarily Indirect Myofascial Release and Osteopathic Cranial Manipulation. Dr McNulty offers Integrative Medicine consultation services for Osteopathic Manipulation.
---
Angela Lim, D.O. is trained in Osteopathic Manipulative Medicine/Neuromusculoskeletal Medicine through Metro Health Hospital in Grand Rapids, Michigan. Dr. Lim believes in a whole person approach and works closely with her patients to find and treat the root cause of musculoskeletal issues. She uses a variety of hands-on techniques to help resolve dysfunctions in the body and coaches patients in how to help correct these dysfunctions over time on their own. Dr. Lim offers Integrative Medicine consultation services for osteopathic manipulative medicine.
---