UC Davis Health Primary Care Integrative Medicine Program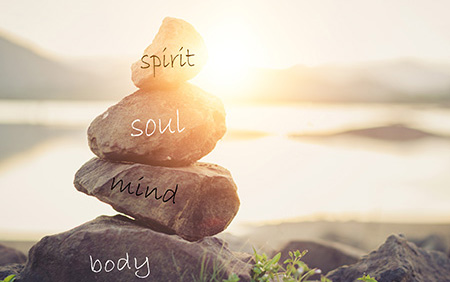 UC Davis Health's Integrative Medicine Program offers the highest-quality of conventional, complementary, and integrative medicine to nurture intrinsic healing in the whole person — body, mind, and spirit.
Our experts believe in the healing power of relationships, and make every effort to get to know patients while providing unique personalized care. They focus on emphasizing health promotion, illness prevention and connect patients to available resources and tools to fully engage in their own unique healing capacity. Our physicians offer primary care as well as integrative medicine consultations for those who already have a primary care physician. Our primary care practice is currently closed to new patients.
What is Integrative Medicine?
Integrative medicine is a holistic, patient-centered, evidence-based practice that utilizes all appropriate therapies, lifestyle approaches, health care professionals, and disciplines to achieve optimal health and healing.
Vision, Mission and Values
The UC Davis Health Integrative Medicine Program is dedicated to offering the highest standards of conventional, complementary and integrative medicine to nurture intrinsic healing in the whole person — body, mind and spirit. It is our mission to serve, empower and partner with our patients on the path to wellness, transformation and wholeness.
Integrative medicine may include:
Conventional medicine and mind-body approaches (meditation or yoga)
Manipulative and body-based therapies (osteopathic manipulative medicine or massage)
Energy therapies (reiki)
Biologically based therapies (supplements or special diets)
Whole medical systems (traditional Chinese medicine or Ayurveda)
Our fellowship-trained, integrative physicians are knowledgeable in many different therapies. We offer some therapies in the clinic and refer out for others. At this time, we do not offer functional medicine services, massage, or reiki.
To find a doctor or to make an appointment today, call our Point West Clinic office at 916-286-1010.