The Key Role of Advanced Practice Providers in Today's New Normal
March 29, 2021
Engaging advanced practice providers and redefining care models in a way that supports their ability to expand access and generate additional revenue drives operational performance and supports future sustainability.
Learn more
APP Week: Save the date! Sept 27th-Oct 1st
Building professional connections outside of our UCD community opens the door for new ideas, inquiry and translating principles into action. The networks we build not only extend our own understanding and command of the situations in which we work, but also holds the potential to advance us as a whole. This year all of the University of California campuses will join together to celebrate advanced practice week September 27th- October 1st. The events planned will focus on connecting you with your colleagues from across the state to renew partnerships, share professional knowledge and forge new friendships. As in past years, our APP council will host an educational symposium scheduled on September 28th from 5-8 PM. We hope to offer both in person and virtual options to support your professional development.
APP Highlight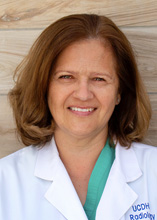 Margaret Korzewski, ANP-BC, DNP was invited as a speaker to this year's virtual International Stroke Conference and asked to speak on the topic of "Standardization in healthcare." The International Stroke Conference is an American Heart Association sponsored professional conference that attracts thousands of participants from across the globe. I am so proud to have Margaret recognized as a speaker at this prestigious conference. Please join me in congratulating her on her accomplishment!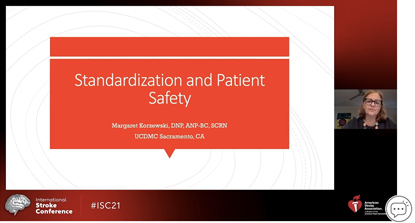 APPs in our community
Giving back to our community is part of who we are at UC Davis. Holly Kirkland Kyhn, FNP, PhD, one our clinical nurse specialists, joined a team of nurses, fire fighters and paramedics who all volunteered their time to vaccinate our homeless community at Loaves and Fishes. City officials said there are an estimated 6,000 homeless people living in the city, but advocates believe there to be many more. Loaves & Fishes hosts a vaccination clinic for the homeless armed with the single dose Johnson & Johnson vaccine. Some of the earliest fears about COVID-19 in Sacramento County and other communities with large unhoused populations was that the virus would spread through tightly-packed homeless shelters and camps, where social distancing is difficult. We are proud to see Holly from our advanced practice team among those who are helping to protect our most vulnerable community members. Holly is not alone, many of our advanced practice team members have volunteered in their own communities to immunize at risk patients. Those who volunteered their time to immunize our community have described it as "very rewarding" to know they played a part in protecting our residents against this virus.