Faculty

Faculty accolades
A sampling of recent achievements and honors of faculty at the Betty Irene Moore School of Nursing. For more listings and news, please visit our newsroom and follow us on social media.
Piri Ackerman-Barger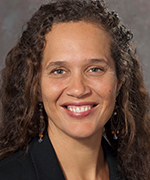 Piri Ackerman-Barger was inducted into the prestigious National League for Nursing (NLN) Academy of Nursing Education. As associate dean for Health Equity, Diversity and Inclusion, Ackerman-Barger leads the School of Nursing's efforts to create a diverse and welcoming setting in which to learn, work and collaborate. She is among 19 leading nurse educators inducted as members of the 15th class of fellows. They teach in a range of programs across the spectrum of higher education. They are affiliated with top-ranked teaching hospitals, academic institutions and other organizations committed to advancing the quality of health care in the U.S. and globally.
Ackerman-Barger also received the Dare to Share Writing Award for her article, "Promoting a Culture of Civility in Nursing Learning Environments." The award, in memory of Kathleen T. Heinrich, recognizes a nurse author who published an article in Nurse Educator in 2021 that reflects excellence in writing and Heinrich's values, beliefs and philosophy. Heinrich was passionate about creating a positive work environment and culture of collegiality in nursing programs where faculty could flourish, were comfortable to share and debate ideas, and collaborated on their scholarship.
Deb Bakerjian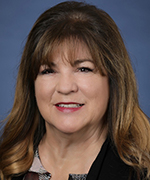 Professor Deb Bakerjian was named interim associate dean for practice for the School of Nursing. In this new leadership role, she provides oversight of clinical faculty practice development and implementation and UC Davis Health and community strategic partnerships and advocacy. She also assists with interprofessional practice and clinical partnerships and strategies for the school's contribution to the Healthy Aging Clinic.
Bakerjian was also inducted into the Western Academy of Nurses. The academy was established in 1989 by the Western Institute of Nursing (WIN) to recognize and honor nurses who are actively engaged in WIN and demonstrated excellence in nursing research, practice and education.
Stephen Cavanagh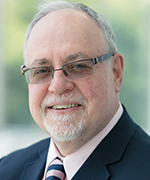 Dean Stephen Cavanagh was elected to the American Association of Colleges of Nursing (AACN) Board of Directors. AACN is the national voice for academic nursing, representing 840 schools of nursing nationwide. It establishes quality standards for nursing education and influences the nursing profession to improve health care.
Betty Irene Moore School of Nursing at UC Davis
The Betty Irene Moore School of Nursing at UC Davis is a recipient of the 2021 Health Professions Higher Education Excellence in Diversity (HEED) Award. The School of Nursing is one of only 50 health professions colleges and universities in the nation identified as a HEED winner by INSIGHT Into Diversity magazine. The award, the only one of its kind in the nation, honors institutions as outstanding examples of colleges, universities or health-profession schools committed to making diversity and inclusion a top priority across their campuses.
Brent Luu
Brent Luu, a pharmacist and an associate professor at the School of Nursing, was awarded third place in the American Journal of Nursing 2021 Book of the Year Program for the book he published with two former School of Nursing faculty last year. The reference guide, "Advanced Pharmacology for Prescribers," serves as a unique tool for advanced practice students and clinicians. Luu teamed up with Gerald Kayingo, a physician assistant and former associate professor, along with Virginia Hass, a nurse practitioner and retired associate professor, to write the book.
Amy Nichols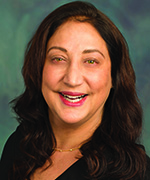 Professor Amy Nichols was appointed to associate dean for academics. In this role, she guides program leaders, overseeing the School of Nursing's four graduate-degree programs and outcomes. She also supports faculty in their instruction of students, examines faculty workload, ensures the quality and approval of curriculum and collaborates with UC Davis campus units.
Mary Lou de Leon Siantz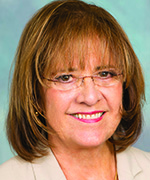 Professor Emeritus Mary Lou de Leon Siantz was recognized as one of 20 psychiatric mental health pioneers by the Minority Fellowship Program at the American Nurses Association. The 20 women were highlighted as part of Women's HERstory Month 2022, an annual event spotlighting women who made significant contributions to psychiatric and mental health care.
Laura L. Van Auker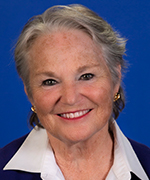 Assistant Professor Laura L. Van Auker was elected to the North American Regional Coordination — Region 1 position for the Sigma Theta Tau International Honor Society of Nursing (Sigma) Board of Directors. The Sigma board of directors is responsible for managing the organization's business and corporate affairs. The board includes the CEO and 11 voting members as well as several committee and regional coordinator positions.