Laura L. Van Auker, D.N.P., R.N., F.N.P.-B.C., S.N.-C.
Associate Clinical Professor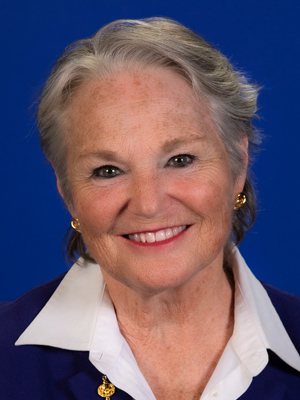 Laura L. Van Auker is an associate clinical professor for the Master of Science — Nurse Practitioner Degree Program and for the Master of Health Services — Physician Assistant Studies Degree Program at the Betty Irene Moore School of Nursing at UC Davis. She brings an expertise in health care policy promoting use of advanced practice registered nurses to improve community health and access, particularly for underserved, diverse and rural communities. Her program development and clinical practice extends into global health with work in Mexico and Kenya.
Van Auker's clinical interests include primary care of women and teens, and special population risks in public health, correctional and school health settings. She is nationally certified as a family nurse practitioner. Throughout her three decades of practice, she precepted many nurse practitioner and physician assistant students, modeling interprofessional collaborative primary care and promoting access to health care for underserved and high-risk populations. Prior to her work as a family nurse practitioner, she served as an intensive care trauma and heart surgery team registered nurse for an inner-city hospital.
As a nursing education consultant, Van Auker has provided nursing continuing education and skill development in a variety of community-based settings for more than two decades. She served as adjunct faculty in the postgraduate school nurse credential program at California State University, Sacramento. With extensive experience in distance learning, Van Auker uses innovative technologies with a focus upon course rigor, engaging pedagogy, and development of faculty and student presence.
Van Auker earned both a bachelor's and master's degrees in Nursing from California State University, Long Beach, and completed the family nurse practitioner program there as well. She completed the master's-track school nurse credential from California State University, Sacramento. She earned a Doctor of Nursing Practice from Oregon Health and Science University.
Contact Information: Phone: 916-734-3942 | E-mail: lvanauker@ucdavis.edu