Bike Commute
Employees and students at UC Davis Health who ride a bicycle or scooter to work/school may be eligible for the Green Commuter Program.
Per University Policy, all bicycles and other transportation devices parked on campus must be registered. A valid registration means that the bicycle must display a valid University-issued bicycle registration sticker imprinted with a unique registration number. The cost to register is $10, which is a one-time fee per bike. If you have multiple bikes or scooters, or get a replacement, you must register each device.
Once you register your bike or scooter, you are automatically enrolled in the Green Commuter Program (as long as you do not have an active parking permit).
How to register your bike with Bike Index 
New in 2023, we have introduced Bike Index for all our bike registrations going forward. This new program will help us align with the UC Davis university campus, where they already use Bike Index for their registration process.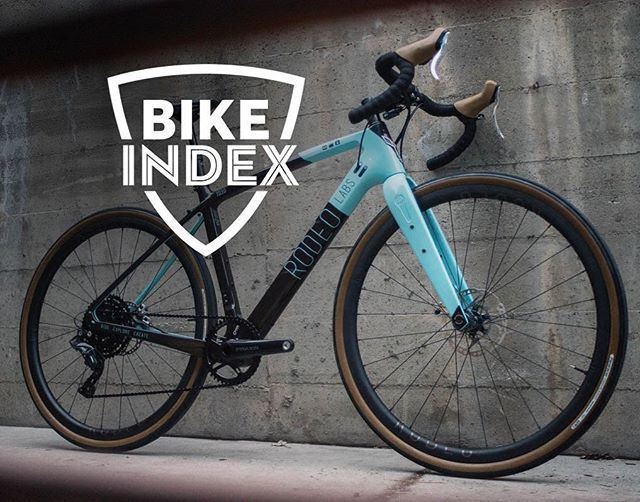 Why Bike Index? Bike Index is a non-profit bike registry and the most widely used and successful bicycle registration service in the world! We are excited to incorporate this online bike database into our registration process. A registered bike is less likely to be stolen than an unregistered bike. To a bike thief, it is just easier to steal and sell a bike that is untraceable. Registering your bike with Bike Index database means joining a network of over 673,000 cataloged bikes, 1,240 community partners, and tens of thousands of daily searches. Protect your bike and get registered!
Registering your bike is a 4-step process:
Create an account at bikeindex.org/uc-davis-health (Use your personal email address, not your UC Davis email address. This way, you'll be able to access Bike Index even after you've left UC Davis.)
Register your bike! See how to locate your bicycle serial number: Bikeindex.org/serials
Verify your information with the Green Commuter Program. Contact Marissa Barber via email mnbarber@ucdavis.edu or call the Parking Office at 916-734-2687.
Get your sticker. Once you're verified, you will need to purchase a UC Davis Health/Bike Index registration sticker. Registration stickers cost $10.
Have you previously registered your bike with the parking office? If your registration expired, the cost is only $5 for a renewal. If you recently registered your bike with the parking office and your registration is up-to-date, there is no cost to switch to Bike Index. Once you have completed the registration process on Bike Index, we can provide you a sticker at no cost.
Already registered your bike on Bike Index? Wonderful! Simply add UC Davis Health as your organization (click here to learn how), and contact us to purchase a sticker.
Bike Parking
Bicycles and other transportation devices must only be parked in designated areas, such as bike racks or bike shelters. Most facilities have bike racks available outside the building. There are also bike shelters on campus that provide an extra level of security.
In order to gain access to a bike shelter, your bike or scooter must be registered.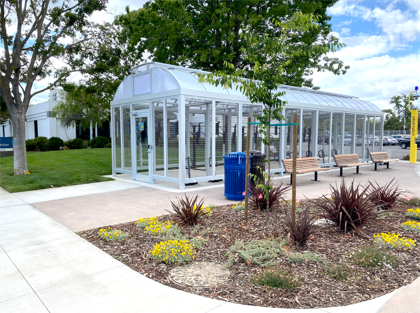 X Street Shelter
Bike Shelter Locations
The following shelters use your UC Davis Health ID badge to enter. There is no additional cost, but you must contact the Parking Office or Green Commuter Program to request access to each shelter:
Parking Structure 3 (Main Hospital)
North Addition (by the Police Station)
X Street (Imaging Research Center and Parking Structure 4)
The following shelters/lockers require a physical key to enter, available for $10 refundable deposit. You must visit the Parking Office to pay the deposit and pick up the key:
Parking Structure 2 (next to the Ambulatory Care Center)
Broadway Building
Midtown Clinic

Coming Soon: Bike shelters at the School of Medicine and Causeway Connection bus stop
Bike Education Resources
Our friends at the UC Davis university campus have some great resources for all cyclists. Check out their website for more information.
Take the Cycling Savvy Course-

a nationwide cycling safety program that has helped thousands of cyclists learn skills and strategies that make cycling safer and more accessible for everyone.
The City of Sacramento offers a monthly Urban Bicycling and Scooting Class, to teach you the rules of the road and how to stay safe on your commute.
The City of Sacramento also offers a Bikeway User Map- showing bike paths around the city.
Police Reporting
If you are the victim of bike or bike part theft, it is imperative that you report the incident to the UC Davis Police.
If your bike is registered through Bike Index, it is also recommended that you report the bike stolen on Bike Index.
Reporting these crimes provides data to help us better understand the needs of the campus. UC Davis Police can easily locate ownership of found bicycles. Please call Parking and Transportation at 916-734-2687 for any questions.