Clinical Research Services and Biorepository
See: Biorepository and Research Services Flyer (PDF)
The Department of Pathology and Laboratory Medicine provides comprehensive diagnostic and consultation services
Services include anatomical pathology diagnostic services in all sub specialty areas, chemistry, toxicology, immunology, hematology, molecular diagnostics, microbiology, and clinical informatics. The expert team in the Department of Pathology and Laboratory Medicine results over 10 million tests annually from a highly diverse population. This valuable medical information can be leveraged by researchers to support both sponsored and investigator-initiated studies.
As a College of American Pathologists (CAP) accredited and Clinical Laboratory Improvement Amendments (CLIA) certified biorepository, our services meet or exceed Federal requirements ensuring the highest quality of specimens are collected, processed, stored, and distributed to researchers.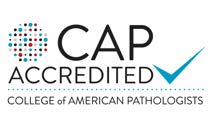 Services
Tissue Biorepository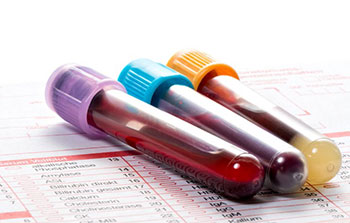 Specimens (de-identified/coded) collected, processed and stored with adherence to an extensive quality management program
Collection/storage/tracking of studies in customizable state-of-the-art online data management tool
Common solid cancer types such as lung, breast,and prostate, as well as other tumors
All specimens are annotated with diagnosis, age, gender, race/ethnicity

Fresh tissue collected within 30 minutes of resection, $29/specimen
Frozen tissue (cancer and non-cancer), $47/specimen
Fluids (Serum/Plasma), $21/specimen
High quality microscopic imaging / Aperio (20x), $10/slide

REQUEST/REVIEW ALL SERVICES HERE
---
Human and Non-Human Histology
Access to Pathology clinical archive includes >100,000 paraffin samples for research. Malignant and non-malignant tissue are available.
High quality routine histology, $9/H&E, $7/unstained section
Immunohistochemistry (IHC), $49/slide
Tissue Microarrays (TMAs), $107/section
Expert pathologist interpretation, $25/slide

REQUEST/REVIEW ALL SERVICES HERE
---
Clinical Research Oversight Committee (CROC)
ALL studies utilizing Pathology's Clinical Resources must undergo a CROC review to ensure capacity, test feasibility, expectations, and so on.
Other services include:
Collection of source documents for clinical trials, $63/hour
Review/Edit IRB documents, $50/case
IRB submission consultation – for sponsored studies only, $138/hour

SUBMIT REQUESTS TO: hs-pathresearch@ucdavis.edu
---
Clinical Pathology, Chemistry-Hematology Biorepository
Identify/collect remnant samples from Clinical Automation Line for research, $8/blood tube*
*Fees are for specimen retrieval only and does not include metadata. All specimen requests must be reviewed by CROC, and approval contingent on availability. Specimen requests are limited to 20 samples per submission.
FOR A COMPREHENSIVE LIST, GO TO THE LABORATORY TEST DIRECTORY
Pathology and Laboratory Medicine's Clinical Research Oversight Committee (CROC)
The objective of this committee is to foster clinical research by improving the workflow/communication and proactively reviewing proposed clinical research activities involving pathology/lab services to ensure the appropriate use of clinical equipment for research activities, onsite training, correct implementation, and monitoring for compliance.
Please only use the hs-pathresearch@ucdavis.edu to submit any forms and for all communications related to this study. Communication outside of this process may significantly delay review of your study.
Clinical Research Forms