Programs and Services
The Cancer Center's Office of Community Outreach and Engagement(OCOE) aims to address health disparities in cancer outcomes across diverse populations.
In collaboration with community partners across northern and central California, OCOE prioritizes its efforts to implement community programs and research studies to better understand and address local cancer burdens.
Outreach and engagement takes place at multiple levels including with individuals, communities, and throughout the health system.
Individual and Community Engagement
The OCOE works to prioritize engagement through a range of programs and services. It focuses on fostering and nurturing two-way communication between UC Davis Comprehensive Cancer Center and the communities it serves. Partnerships exist and relationships are cultivated with an array of community-based organizations including community clinics, nonprofits, coalitions, government, faith-based groups and health systems.
OCOE coordinators host a wide range of informative Cancer 101 educational presentations. These presentations are designed to provide an overview of the different types of cancers, with material tailored to educate specific populations or audiences. Background research is gathered by the coordinators to view the cancers by incidence and mortality that are affecting local communities. To help address the unique cancer burdens in those areas, the Cancer 101 presentations serve to raise awareness about specific cancers, risk factors, symptoms, prevention methods, and treatment options. The idea is to empower members of the community by expanding their knowledge. Ultimately, the goal is to increase cancer prevention with regular screenings and healthy lifestyle behavioral changes.
Clinical trials navigation involves the coordination and recruitment of patients into the therapeutic and non-therapeutic clinical trials. As part of this program, we have a clinical trials navigator who conducts community outreach within the area served by the cancer center to educate community members and help individuals learn about clinical trials resources. They also connect potential participants with clinical research coordinators and research investigators. The navigator coordinates the Clinical Trials Diversity Task Force meetings held quarterly and assists in research projects focused on racial/ethnic minorities, women, and individuals across the lifespan.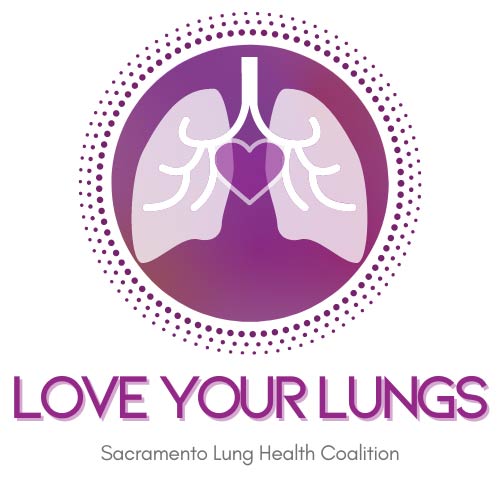 Sacramento Lung Health Coalition: Love Your Lungs (LYL) is a coalition that began in 2020, providing evidence-based lung health education and resources to community members. It strives to provide accurate information to address questions centered around lung health topics such as lung cancer screening, smoking cessation, and survivorship. LYL also hosts events with community partners to provide up-to-date lung health and cancer information and resources while strengthening the connection with the community.
Health System Engagement
OCOE conducts a range of training sessions to help engage health care professionals by providing culturally appropriate cancer education that helps benefit patients and communities.
OCOE coordinators provide training for staff at health care organizations to become subject matter experts who, in turn, are equipped with the knowledge to teach patients or community members. The goal is to empower people like health educators and clinic staff with tools fostering culturally appropriate cancer education that will help spread cancer awareness and promote regular cancer screenings.
Our clinical trials education program aims to empower minority patients with the knowledge necessary to make informed decisions about clinical trials participation. We offer community-tested, multimedia clinical trials educational materials in a variety of languages.
Clinical trials are research studies that are performed in people. Without adequate representation of diverse populations in clinical trials, researchers cannot learn about potential differences among groups and cannot ensure the generalization/external validity of results, thus disparities in the cancer burden for minorities will increase.
Vaccination efforts to improve HPV and HBV
Some viruses can lead to cancer. Fortunately, the development of certain vaccines helps to prevent many of these cancers. OCOE works to develop and implement interventions to impact of the cancer risks associated with the human papillomavirus (HPV) and hepatitis B virus (HBV), while promoting HPV and HBV vaccinations as forms of cancer prevention.
HPV is the most common sexually transmitted disease in the United States (U.S.). HPV vaccination is the optimal primary prevention strategy against HPV-related diseases. The HPV vaccine can prevent about 92% of all cancers caused by HPV and almost all cases of genital warts. The cancer center engages in projects that aim to promote HPV Vaccination such as the study:
Accelerating Uptake of the HPV Vaccine among Rural & Native American Adolescents: A Collaboration between the UC Davis Comprehensive Cancer Center & Northern Valley Indian Health (NVIH).
The purpose of this study is to develop, implement and evaluate a multilevel intervention that will increase uptake of the HPV vaccine among rural and Native American adolescents served at the NVIH Willows Clinic located in Glenn County. For more information, please see our published abstract
HPV Vaccine Policy Landscape, Public Health Strategies
UC Davis Comprehensive Cancer Center joined the Center for Health Law and Policy Innovation of Harvard Law School to put out a new resource called the HPV Vaccine Policy Landscape, Public Health Strategies. The guidebook highlights the roles that state policymakers, educational institutions, and health care providers can play in increasing HPV vaccination rates and navigating policy landscape effectively. For more information, please see the report
The Hepatitis B Virus (HBV) is one of the leading causes of liver cancer worldwide, but there is a vaccine that provides more than 90% protection. The cancer center is working toward eliminating the transmission of HBV:
Ending the Transmission of the Hepatitis B Virus (HBV) through the "END B" program. The goal is to improve the lives of those living with chronic HBV and promote HBV vaccinations to spare the next generation.