Sarcoma
Adult soft tissue sarcoma is a disease in which malignant (cancer) cells form in the soft tissues of the body.
Soft tissue sarcomas can start in muscles, tendons, blood vessels, fat, nerves, and deep skin tissues. There are more than 50 different types of soft tissue sarcomas. Most start in the arms and legs. But these cancers can start in almost any part of the body.
Some types of Sarcoma
Angiosarcoma
Chondrosarcoma
Dermatofibrosarcoma protuberans
Desmoplastic small round cell tumors
Epithelioid sarcoma
Ewing sarcoma
Gastrointestinal stromal tumor (GIST)
Kaposi's sarcoma
Leiomyosarcoma
Liposarcoma
Malignant peripheral nerve sheath tumors
Osteosarcoma
UC Davis Comprehensive Cancer Center is a regional referral center for the treatment of bone and soft-tissue sarcomas — cancers that affect bone, muscle, cartilage, blood vessels and other connective tissues in the body. Our physicians have extensive expertise in the treatment of these uncommon cancers in children and adults alike, and routinely handle the most difficult cases from throughout inland Northern California, Western Nevada and Southern Oregon.
A physical exam
Imaging tests
Biopsy
If a soft tissue sarcoma is suspected, a biopsy will be done. The type of biopsy that is done will be based on the size and location of the tumor. There are two types of biopsy that may be used:
Once your doctor determines you have sarcoma, he or she might recommend additional tests to look for signs that the cancer has spread.
Sources: National Cancer Institute and UC Davis Comprehensive Cancer Center
A sarcoma may appear as a painless lump under the skin, often on an arm or a leg. Sarcomas that begin in the abdomen may not cause symptoms until they become very large. As the sarcoma grows larger and presses on nearby organs, nerves, muscles, or blood vessels, symptoms may include:
Bone pain
Abdominal pain
Trouble breathing
Sources: National Cancer Institute and UC Davis Comprehensive Cancer Center
Risk factors for soft tissue sarcoma include the following:
Inherited syndromes: Some syndromes that increase the risk of cancer can be passed from parents to children.
Radiation therapy for cancer: Radiation treatment for cancer increases the risk of developing a sarcoma later.
Chronic swelling (lymphedema): Lymphedema is swelling caused by a backup of lymph fluid that occurs when the lymphatic system is blocked or damaged.
Exposure to chemicals: Certain chemicals, such as some industrial chemicals and herbicides, can increase the risk of sarcoma that affects the liver.
Exposure to viruses: The virus called human herpesvirus 8 can increase the risk of a type of sarcoma called Kaposi's sarcoma in people with weakened immune systems.

Sources: Mayo Clinic and UC Davis Comprehensive Cancer Center
Surgery is the most common treatment for adult soft tissue sarcoma. Other treatments might be used before or after surgery. Which treatments are best for you will depend on the type of sarcoma, its location, how aggressive the cells are and whether cancer has spread to other parts of your body.
Soft tissue sarcoma may be treated with:
Surgery
Radiation therapy
Chemotherapy
Targeted therapy
Many people feel worried, depressed, and stressed when dealing with cancer. Getting treatment for cancer can be hard on your mind and body. Keep talking with your healthcare team about any problems or concerns you may have. Work together to ease the effect of cancer and its symptoms on your daily life.
Here are tips:
Keep your friends and family close: Friends and family can provide the practical support you'll need, such as helping take care of your home if you're in the hospital. And they can serve as emotional support when you feel overwhelmed by cancer.
Speak with a counselor: The concern and understanding of a counselor, medical social worker, clergy member or cancer support group also may be helpful.
Educate yourself about Sarcoma to make decisions about your care: Ask your doctor about your cancer, including your test results, treatment options. As you learn more about cancer, you may become more confident in making treatment decisions.
Cancer treatment is also hard on the body. To help yourself stay healthier, try to:
Eat a healthy diet, with a focus on high-protein foods
Drink plenty of water, fruit juices, and other liquids
Keep physically active
Rest as much as needed
Talk with your healthcare team about ways to manage treatment side effects
Take your medicines as directed by your team
R. Lor Randall, M.D., F.A.C.S.
Orthopaedic Surgical Oncologist, Orthopaedic Surgery
Steven W. Thorpe, M.D.
Assistant Professor, Department of Orthopaedic Surgery
Abigail Inkster, N.P.
Sarcoma Services, Orthopaedic Surgery
Robert Canter, M.D.
Professor of Surgery
Janai Carr-Ascher, M.D.
Assistant Professor of Internal Medicine, Hematology and Oncology


Scott Christensen, M.D.
Professor of Internal Medicine, Hematology and Oncology
Associate Director, Hospice Program
Elysa Alvarez, M.D., M.P.H.
Assistant Professor of Pediatrics
Marcio H. Malogolowkin, M.D.
Chief, Division of Pediatric Hematology and Oncology
Noriko Satake, M.D.
Associate Professor of Pediatrics
Arta M. Monjazeb, M.D., Ph.D.
Associate Professor, Department of Radiation Oncology
---
Dietitians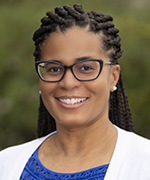 Danielle Baham, M.S., R.D.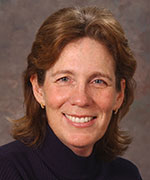 Kathleen Newman, R.D., C.S.O.
Genetic Counselors
Kellie Brown, M.Sc., L.G.C.
Nicole Mans, M.S., L.C.G.C.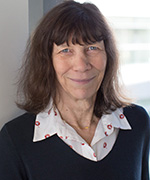 Jeanna Welborn, M.D.
Social Work
Angela Usher, L.C.S.W., O.S.W.-C.