Office of Education, Training and Career Development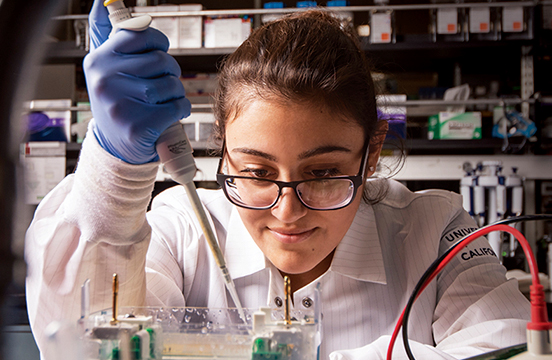 Launching the next generation of outstanding and diverse scientists and clinicians
The UC Davis Comprehensive Cancer Center is committed to launching the next generation of outstanding and diverse scientists and clinicians who are critical to our mission to break barriers to beat cancer.
The Office of Education, Training, and Career Development serves the spectrum of cancer scholars including high school students, undergraduate and graduate students, postdoctoral trainees, residents and fellows.
Our objectives are to:
Identify, support, and coordinate existing and new cancer-relevant education, training and career development activities throughout UC Davis
Connect the UC Davis cancer community these activities across all scholar levels
Support the recruitment and retention of scholars from underrepresented, disabled and disadvantaged backgrounds
Our research-intensive programs combine inspiration, knowledge and mentorship, leading our scholars — from high school students to junior faculty — to become exceptional researchers and clinicians.