Prescription drug monitoring: Updating California's patient safety alerts
UC Davis awarded a U.S. Department of Justice grant to promote safe prescribing practices
(SACRAMENTO)
The U.S. Department of Justice has awarded the UC Davis Center for Healthcare Policy and Research (CHPR) a $1 million grant as part of the 2023 Harold Rogers Prescription Drug Monitoring Program (PDMP). The funding will help promote safe prescribing and reduce overdoses that involve prescription drugs.
"Our CHPR team has worked well with the California Department of Justice for several years. We are excited to continue our partnership with this new project," said Stephen Henry, the principal investigator of this grant. Henry is an associate professor in the UC Davis Department of Internal Medicine and a CHPR faculty member.
The two-year project seeks to strengthen prescription drug monitoring programs. The goal is to increase their capacity to identify and implement new patient safety alerts that reflect updated prescribing practices and clinical guidelines.
What is a prescription drug monitoring program?
A prescription drug monitoring program is an electronic database that tracks controlled substance prescriptions in a state. It provides timely information about patients' prior prescriptions that physicians, pharmacists and other clinicians can use when deciding whether to prescribe controlled substances. States may also use data from PDMP to support efforts to monitor and prevent harm from controlled substances — such as overdoses involving prescription drugs.
The Harold Rogers PDMP is a grant program at the U.S. Department of Justice. It provides funds to enhance and support prescription drug monitoring programs.
California's prescription drug monitoring program
CURES (Controlled Substance Utilization and Review System) is California's prescription drug monitoring program. It records controlled substance prescriptions statewide.
CURES and similar systems in other states generate safety alerts that help clinicians identify patients at high risk of overdose. Physicians and other prescribers use CURES to check a patient's previous prescriptions before prescribing any new medications that have the potential for addiction (such as opioid pain medications or prescription stimulants).
For example, CURES currently generates a safety alert for patients who are prescribed opioids and benzodiazepines at the same time. Receiving this combination of medications substantially increases a patient's risk of fatal drug overdose.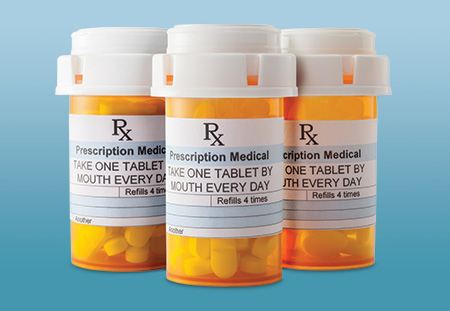 Changing prescribing guidelines
As a response to the opioid crisis, there has been a major drop in opioid prescribing rates in the U.S. In 2022, the Centers for Disease Control and Prevention (CDC) issued new opioid prescribing guidelines that no longer endorse specific opioid dose thresholds. These guidelines caution clinicians that rapid opioid dose reduction can often increase patients' overdose risk.
These CDC guidelines cited several UC Davis research studies, including those led by UC Davis professor Joshua Fenton. A co-investigator on the grant, Fenton is vice chair of research in the Department of Family and Community Medicine at UC Davis School of Medicine.
"Controlled substance prescribing practices have changed drastically in the past decade. Yet, many PDMPs still use prescriber alerts developed in the 2000s and early 2010s," Fenton explained. "PDMP administrators need up-to-date analyses that will allow them to select alerts that reflect current prescribing patterns and clinical guidelines."
Now, a team of UC Davis researchers will help update safety alerts in CURES. The team will analyze current prescribing patterns and their association with fatal overdose risk. To do that, they will link and analyze patient data from CURES and death certificate records from 2020-2022. With this information, they will be able to establish a framework PDMP administrators can use to select updated patient safety alerts for implementation.
This line of work builds on an ongoing CDC-funded study co-led by Fenton and Henry. The study examines the impact of benzodiazepine and opioid co-prescription on patients' overdose risk.
The team will also look at the impact of updating CURES alerts on user burden or "alert fatigue." They will seek input from and share their findings with stakeholders, such as the California Department of Justice (which administers California's PDMP), the California Department of Public Health and PDMP administrators in other states. They hope to determine the most effective content and thresholds for updated alerts.
"Since every U.S. state has its own prescription drug monitoring program, we expect that the results of this project will benefit not only Californians but patients across the nation," Henry explained.
Other co-investigators on this grant include Iraklis Erik Tseregounis and Susan Stewart of UC Davis Health.
The Center for Healthcare Policy and Research's mission is to facilitate research, promote education, and inform policy about health and health care. The goal is to improve the health of the public by contributing new knowledge about access, delivery, cost, quality and outcomes related to health care and providing rigorous evidence to policymakers and other stakeholders. CHPR executes its mission through interdisciplinary and collaborative research; education and career development; and research synthesis and dissemination. For more information, visit health.ucdavis.edu/chpr.