Video Style Standards
Videos are a widely used medium and influential brand asset. They help capture the audience's attention, promote an emotional connection, and create genuine and authentic communications that reinforce our brand.
They should always illustrate positive UC Davis Health patient engagements, education, research, and healthy outcomes while following UC Davis Health brand standards and visual identity guidelines.
Post Production Style Considerations
Logo/bug placement
The UC Davis Health logo should always be placed in the lower right-hand corner. If the logo is to appear throughout the entire video, use the transparent UC Davis Health watermark. If the logo appears only in the beginning of a video, use the white UC Davis Health logo.

Opening slide (optional)
The opening slide of a video helps increase brand presence and awareness. Opening slides are optional, however, if included they should always feature an official primary or sub-brand logo, or a tertiary department/unit type treatment. (See closing slide example below).
In most cases, use a basic dissolve and slow push for three seconds to introduce the logo in an opening slide.

Lower Thirds
A lower third is a graphic overlay that is used to introduce and identify a subject featured in a video. It includes the person's name, title, and department in a designated area on the screen. The lower third should be introduced during the subject's first speaking appearance.
Design and naming conventions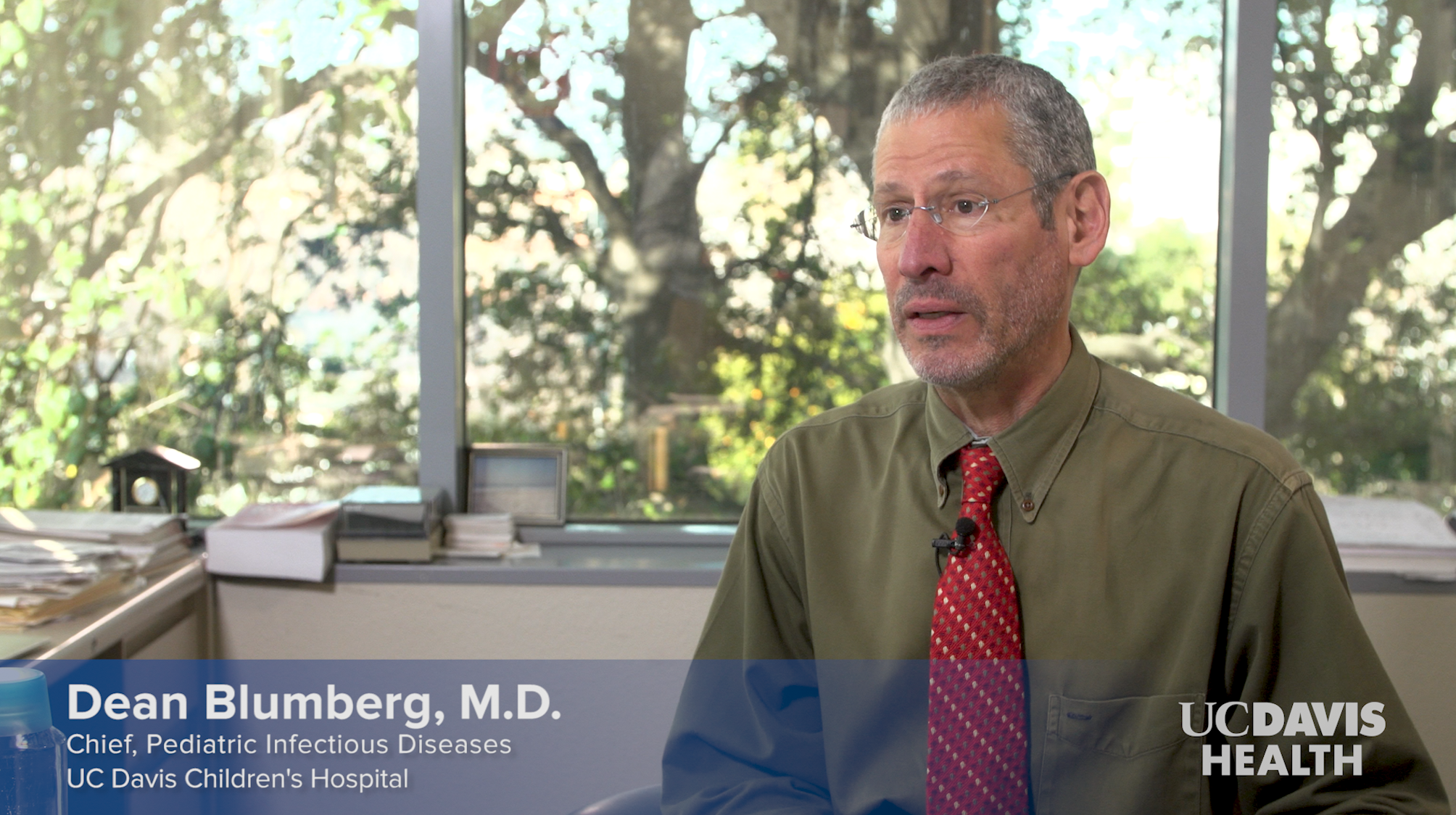 It is always important to identify subjects in a video to provide context and credibility. Naming conventions should follow this order:

Line 1: Name and credentials
Line 2: Title
Line 3: Branch of UC Davis Health
Please note: If a faculty member holds multiple credentials, use the one title that is most relevant to the video.
Font and size treatments

Proxima Nova is our primary typeface. Headlines, titles and body text are always Proxima Nova regular or bold.
Subject names should be set to bold and 66 pt. Titles and body text should be set to regular and 36 pt. However, font size adjustments can be made depending on resolution and readability.
In places where Proxima Nova is not available, use Arial Regular and Bold as a substitute.
Lower third exceptions – Floating Titles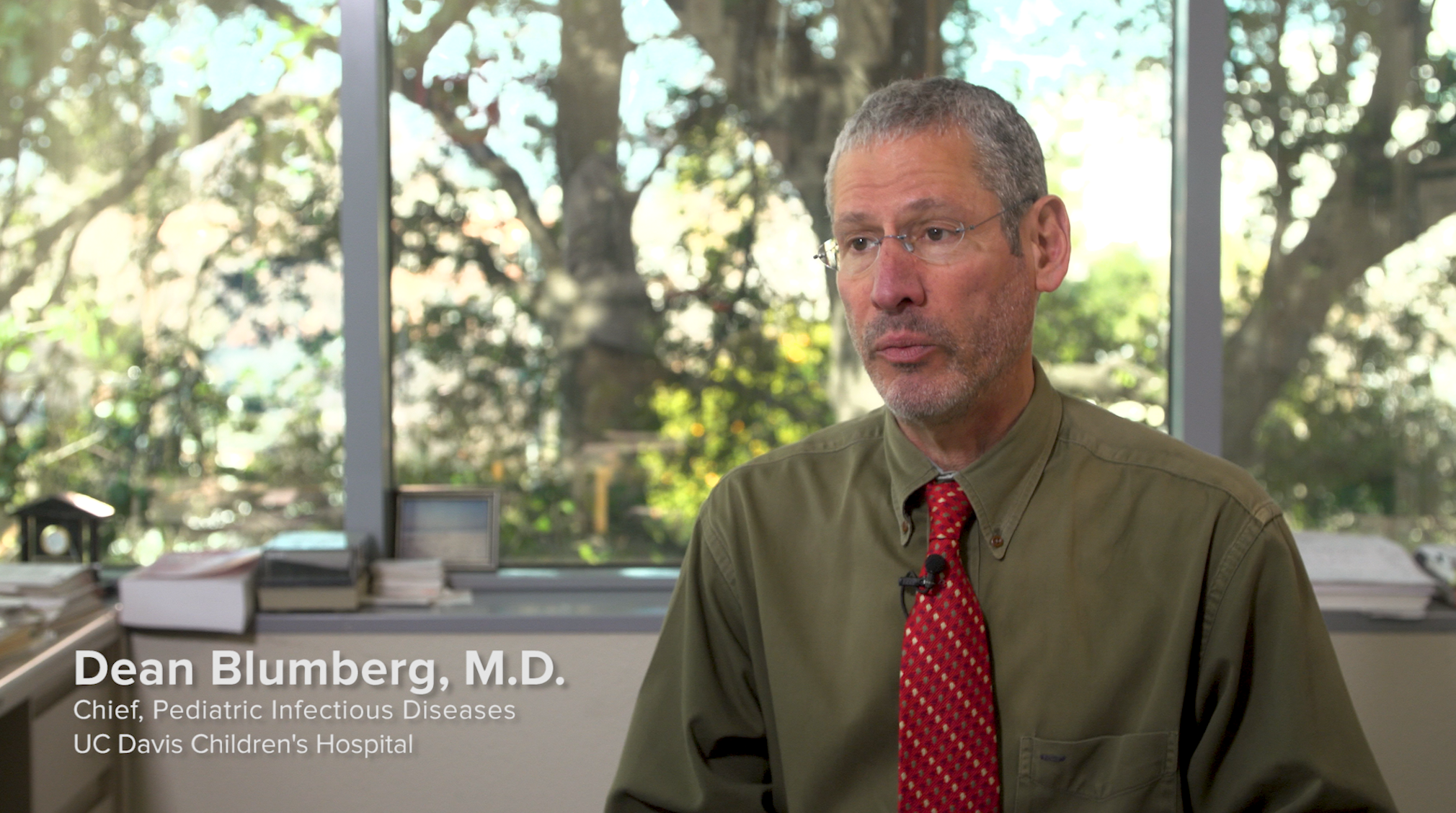 If the first scene of the interviewee is less than two seconds, wait until the next, longer clip to introduce the subject


If the first scene is a close-up, wait to place the lower third on a medium or wide shot. If there are only close-up shots, use a floating title. A floating lower third may also be used with proper contrast between the text and the background
End credits and closing slide
End credits give attribution to music or supplemental graphics and should appear after the main content is finished and before the ending closing slide.
The closing slide provides an opportunity for audiences to take action. They should always feature an official primary or sub-brand logo, tertiary department/unit type treatment, and a call to action (depending on the context of the video).
In most cases, use a basic dissolve or fade-out transition to introduce the logo in a closing slide. However, if the video has a fast, upbeat tone, a transition is not needed. In either case, the ending transition should fit with the tone of the video.
Please note: Videos may be subject to approval by Public Affairs and Marketing.