"Susan Murin's experience and background is what we need right now to continue our forward momentum into the coming year and beyond," UC Davis Health CEO David Lubarsky, M.D., M.B.A., F.A.S.A., said upon her appointment last November as interim dean of the UC Davis School of Medicine.
Murin (M.D., M.Sc., M.B.A.) is leading the nationally ranked school's education, research, clinical care, and community partnership missions during the long-term search for a permanent dean, and recently oversaw successful full reaccreditation from the Liaison Committee on Medical Education (LCME) this past spring.
She succeeds former dean Allison Brashear, who accepted a position as Vice President for Health Sciences and Dean of the Jacobs School of Medicine and Biomedical Sciences at the University at Buffalo, New York.
Murin has held numerous leadership positions throughout her 27-year tenure at UC Davis Health. She most recently served as Vice Dean for Clinical Affairs, Executive Director of the UC Davis Medical Group, and Associate Clinical Strategy Officer. She previously served as Chief of the Division of Pulmonary, Critical Care and Sleep Medicine, Vice Chair for Clinical Affairs and Executive Vice Chair of Internal Medicine, and Chief of the Medical Staff at UC Davis.
Murin is a first-generation college graduate herself and brings an understanding of what many UC Davis School of Medicine students might be facing. She received her undergraduate degree from Rutgers University and completed her medical degree at New York University School of Medicine. She completed her residency in Internal Medicine at NYU-Bellevue and fellowship in Pulmonary and Critical Care Medicine at Yale University/Yale-New Haven Hospital. She subsequently received an M.Sc. in Clinical Epidemiology from the Harvard School of Public Health and an M.B.A. from the UC Davis Graduate School of Management.
Following her clinical training, Murin served as an officer in the U.S. Air Force Medical Corps. She has been repeatedly named to Best Doctors lists both regionally and nationally, while practicing and teaching at both UC Davis and the Sacramento VA Hospital. Her research has focused on two areas: epidemiology of venous thromboembolism, and the effects of smoking on the natural history of breast cancer.
She has a long history of service and national leadership in professional societies and was recently deputy editor of CHEST, a leading respiratory journal.
You've been part of the UC Davis School of Medicine for 27 years. How has the school and its community changed compared to when you joined?
Our size and scale are the most obvious changes. This actually felt like a pretty small place 27 years ago, where most faculty knew one another. And over time we've grown considerably across all of our mission areas. Our faculty, clinical infrastructure, and our class sizes are much larger in the School of Medicine. We used to be a pretty isolated "island" here, and over time we've really expanded to provide clinical services in a much, much broader space, where we can bring our care out to the community in ways that are helpful to our patients. We have also really evolved as a major research institution. We are a relatively young medical school, founded with the goal of training primary care physicians. While we have done that, continue to do that and are nationally ranked because of that, we've really gone beyond that and continue to grow and evolve into a research powerhouse. I think we are fully capable of leading the nation in both primary care and research, and I see that as our future.
Can you describe the current trajectory and position of the School of Medicine and UC Davis Health? It seems like a time of tremendous innovation and growth.
(UC Davis Health CEO) David Lubarsky's leadership has been really transformative. I think it has changed us from more of an inward focus to more of an external focus, with an emphasis on partnerships and really fulfilling our role in the broader community as an anchor institution. We're not just a school of medicine, we're not just a hospital, we are a crucial fixture in our community, and I think we've seen that more and more over the last several years.
What do you hope to do to help pave the way for the next dean to achieve success from the start, and continue our trajectory?
We have to set the stage for the permanent dean who will want to come here and stay here for a long time, so part of my job is to continue advancing our many strengths in innovative education, research, clinical care, and community partnerships that create an attractive environment for the right candidate.
As interim dean, what are some of your key goals and priorities?
Certainly one of my first priorities has been a successful accreditation visit this spring from the Liaison Committee on Medical Education (LCME), and our full accreditation for eight years. We were extremely proud to showcase our many strengths and have them recognized by the LCME with the highest level of accreditation possible. It's very difficult to reach that plane, and not everyone makes it, but we did. The entire community came together to showcase the School of Medicine.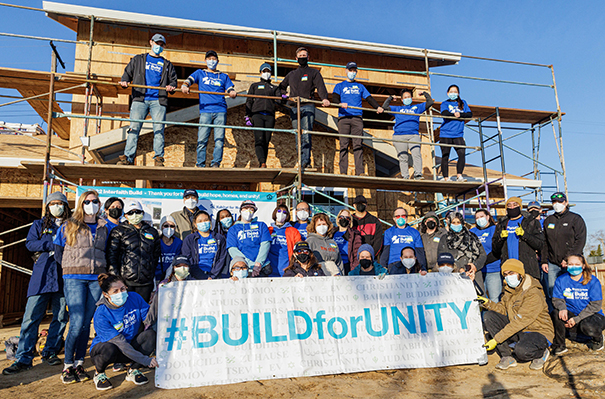 We also are focused on continuing to build upon our research excellence. For fiscal year 2021–22 we received a record $396 million in external research funding, and we also achieved record-high NIH funding. Our vice dean for research, Kim E. Barrett, Ph.D., joined us last fall and has been helping to drive expansion of our research footprint.
Our main goal and priority is the implementation of the strategic plan that our School of Medicine community developed. That really is our road map for the next five years. It's important to note that it's not the dean's strategic plan, and they're not the dean's goals and priorities. These are the goals and priorities of the organization, developed by the constituents within our school and UC Davis Health. Our people have told us where they want to go — our priority now is to develop the strategies and tactics to get us there.
The School of Medicine is currently implementing that multi-year strategic plan. What are some focus areas you'd highlight?
In terms of education, we are in the midst of transformation. Our class size is growing, we have implemented a new curriculum, and we continue to develop innovative pathways to recruit and support individuals to meet the health care needs of our diverse communities in California. Our evolution has led us to become the third most diverse medical school in the country, an evolution that's taken almost two decades to achieve. Most recently we launched a pathway from community college to medical school, called Avenue M, which I think is really exciting.
Our strategic plan aligns closely with plans from the health system and the School of Nursing. We're working with the hospital and the broader enterprise to build out the clinical services needed in our region, trying to deliver those services as close to our patients as possible, and serve as broad a community as possible. The interplay with the School of Nursing's plan also reflects our longstanding partnership and commitment to multidisciplinary team-based learning.
In the area of community, we are really embracing being an anchor institution. One definition describes anchor institutions as "place-based, mission-driven entities that leverage their economic power alongside their human and intellectual resources to improve the long-term health and social welfare of their communities." That is something we are very much doing right now. While we were a bit of an island in the past, under Dr. Lubarsky's leadership we've really leaned into our mission to elevate the entire community, not just in health care but economically and in other ways.
And we want to continue our upward trajectory in research, which we will do with Dr. Barrett's leadership and that of her associate deans and our outstanding research faculty.
What do you find inspiring about the School of Medicine, and its students and community?
The individual stories of our students are so inspiring. Many have come here from less-traditional pathways. They've had further to travel to get here. Many are first-generation college students. So to make it to medical school, to thrive in medical school and then to go on and serve our communities, that to me is profoundly inspiring. The more I meet our individual students and hear their stories and aspirations, the more inspired I am to be here.
I also find the sense of commitment here inspiring. We have faculty who have served as long as 50 years. We have a great retention of faculty. People come here and they love it. They're very committed to the organization. Being a part of a community like that is pretty special.
And watching us grow — it's so tangible when you look around the campus and see all of the construction cranes. It's an inspiring reminder of our evolution and stability as an organization. I tell people that even though I'll probably retire in a few years, I'm not going anywhere. I plan to stay in Sacramento and get my health care at UC Davis for the rest of my life. Having the organization maintain its excellence and improving our ability to meet the needs of the region is very personal for me. My grandkids get their care here. This is the culmination of work we've been doing for so long — it's all coming to fruition right now.
You served as an officer in the U.S. Air Force Medical Corps — how has that influenced your career and leadership style?
The military is great at teaching leadership and allowing you to put leadership skills into practice far earlier in your career than in the private sector. So even as a very young Air Force physician, I was put in charge of programs and units and made to lead. I gained valuable experience that stays with me to this day. I had some amazing leaders and bosses in the military who modeled excellent leadership, and I benefitted from that. My direct boss for most of my career here was (UC Davis Health internal medicine chair) Timothy Albertson, who has led as a general in our military reserves. We have that shared military background and he's an exemplary leader. I have learned a lot from him over the years. The military teaches you discipline, and service of something larger than self, and that really influences me. Both of my parents were in the Air Force, and met there, so I have a family history as well!