UC Davis MIND Institute to host inaugural stem cell, gene therapy conference
Abstracts accepted through June 1
(SACRAMENTO)
This fall, the UC Davis MIND Institute will host a brand-new conference focused on the development of effective genetic and stem cell treatments for children with neurodevelopmental conditions such as autism, fragile X syndrome, Rett syndrome, Dravet syndrome, Angelman syndrome and others.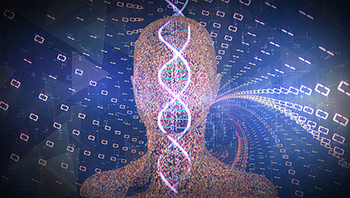 Abstracts are currently being accepted for the inaugural Stem Cell and Gene Therapy for Neurodevelopmental Disorders Conference and are due June 1. The event will take place Sept. 24-25, and current plans include options for either in-person or virtual attendance. Limited abstract awards will be offered to graduate students and postdoctoral fellows.
"This is an exciting, collaborative opportunity to learn from experts who are doing cutting-edge research in these areas," said MIND Institute Medical Director Randi Hagerman, a world-renowned fragile X syndrome expert who is on the conference planning committee.
"In bringing novel cell and gene therapy trials from the bench to the bedside and into clinical practice, scientists and medical experts must work together with regulatory and manufacturing groups in large teams. We want to bring everyone together to build momentum," Hagerman said.
The planning committee also includes Jan Nolta, director of the Stem Cell Program at UC Davis School of Medicine, who also directs the Institute for Regenerative Cures, Kyle Fink, assistant professor in the Department of Neurology and David Segal, professor in the Department of Biochemistry and Molecular Medicine, the Department of Pharmacology, and the Genome Center, where he is the associate director of genomics.
"This is an exciting, collaborative opportunity to learn from experts who are doing cutting-edge research in these areas,"
— Randi Hagerman
This event, sponsored in part by Senses Cultural, will be strongly rooted in evidence-based science and will feature several keynote speakers:
Kristen Brennand, associate professor, Department of Genetics and Genomic Sciences, Nash Family Department of Neuroscience, Icahn School of Medicine at Mount Sinai. Brennand will present a talk entitled "Using Stem Cells to Explore the Genetics Underlying Neuropsychiatric Disease."
David R. Hampson, professor, University of Toronto, Department of Pharmaceutical Sciences, Leslie Dan Faculty of Pharmacy, Department of Pharmacology and Toxicology. Hampson will present a talk entitled "Developing Adeno-associated Viruses for Treating Fragile X Syndrome and Dravet Syndrome."
Alysson R. Muotri, professor, director of the Stem Cell Program, Institute for Genomic Medicine, University of San Diego. Muotri will present a talk entitled, "Development of Oscillatory Waves on Cortical Organoids for Developmental and Evolutionary Studies."
Matthew Porteus, physician and professor, Stanford University. Porteus will present a talk entitled "Engineering Stem Cells by Genome Editing to Treat Neurodegenerative Diseases."
Abstracts are due June 1. Submissions will be considered either for a presentation or a poster in the following areas:
Molecular and gene editing
Animal models
Human studies
Clinical trials and future studies
Conference registration will open in June.
The UC Davis MIND Institute in Sacramento, Calif. was founded in 1998 as a unique interdisciplinary research center where families, community leaders, researchers, clinicians and volunteers work together toward a common goal: researching causes, treatments and potential prevention of neurodevelopmental disorders. The institute has major research efforts in autism, fragile X syndrome, chromosome 22q11.2 deletion syndrome, attention-deficit/hyperactivity disorder (ADHD) and Down syndrome. More information about the institute and its Distinguished Lecturer Series, including previous presentations in this series, is available on the Web at mindinstitute.ucdavis.edu.