Practice Greenhealth recognizes UC Davis Health with 7 environmental excellence awards
Health system earns highly coveted 'Top 25' recognition for second year in a row
(SACRAMENTO)
Practice Greenhealth has recognized UC Davis Health as a national leader in environmental sustainability for the second year in a row.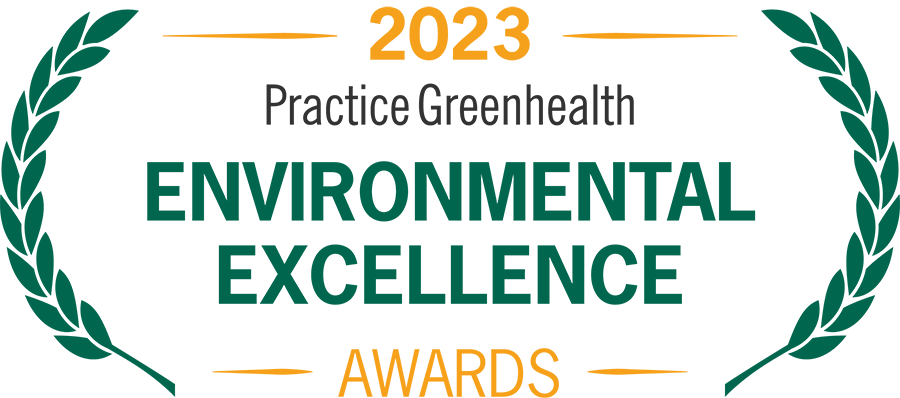 The health system was again named one of the Top 25 hospitals in the country, Practice Greenhealth's highest honor for hospitals.
Practice Greenhealth is the nation's leading organization dedicated to environmental sustainability in health care. More than 1,400 U.S. hospitals and health care systems are part of the its network.
The Top 25 Hospitals award is based on a rigorous scoring system and looks at the hospital's success in a range of sustainability programs. These include leadership, greening the operating room, sustainable procurement, green building, energy, water, climate and transportation.
UC Davis Health was also honored with the Greening the OR Recognition Award, the health system's third time receiving the award. This recognition is designated for hospitals that have made strides in improving environmental performance in the operating room.
Additionally, UC Davis Health received five designations in the Circles of Excellence, which honors up to 10 of the highest performing hospitals nationwide in various areas of sustainability. UC Davis Health earned the most Practice Greenhealth awards of all participating UC Health locations.
The five areas in which UC Davis Health was recognized this year include:
Sustainable procurement
Water
Transportation
Green building
Food (shared award)
"Making progress in sustainability, especially in healthcare, takes dedication, motivation and a real sense of purpose from those who are willing to prioritize sustainability in their work," Sustainability Director Kristina Cullen said. "Here at UC Davis Health, we are really lucky to have a great deal of those leading the way."
Highlights of the sustainable food program include more plant-based ingredients, more local and sustainable food sources, better tap water access, more healthy beverages and better food waste prevention. UC Davis Health is on track to meet its 2030 sustainable food purchasing goal.
Sarah Janus, a sustainability officer at UC Davis Health, applauded the Practice Greenhealth honors and the individual departments that helped to make them happen.
"Sometimes when you work in sustainability, you can feel like you are alone in your efforts. Receiving these Practice Greenhealth Awards is a powerful reminder that there are many hands working towards these common goals all around us," Janus said. "We need to pause and take notice of just how far we have gotten."
Read more about sustainability at UC Davis here.