Celebrating 50 Years of UC Davis School of Medicine
Since its founding in 1966, UC Davis School of Medicine has grown into an internationally recognized leader in health education and biomedical research. Today, we are renowned for our primary care training program, recently ranking number 10 in the nation by U.S. News and World Report. Our research program has grown exponentially – we now rank among the top 20 percent of all U.S. medical schools for NIH funding (#26 for 2017). We are incredibly proud of our rich history and are grateful to the many alumni, emeriti, faculty, students, trainees and staff who have contributed so much to these successes.
Over the next year, we will mark this special milestone by reflecting on how far we've come on our journey through the evolution of medical education and research, and we will look forward to the next 50 years as we continue to work together on building a healthier future through innovative education and research. The school is hosting a number of events and activities throughout the next academic year, beginning with a celebratory launch in September 2018 and concluding at UC Davis Health's annual Thank Goodness for Staff picnic.
I hope you will join me and the UC Davis School of Medicine in celebrating 50 years.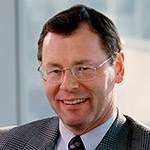 Lars Berglund, M.D.
Interim Dean, UC Davis School of Medicine
Associate Vice Chancellor for Biomedical Research