MIND Institute camp for kids with autism, ADHD and more a big success
(SACRAMENTO)
Nine-year-old Jameson Lane wasn't sure he wanted to go to camp.
His mom had signed him up for Camp MIND, a half-day summer camp for young people with autism, ADHD, fragile X syndrome and other neurodevelopmental disabilities at the UC Davis MIND Institute.
"I was a little hesitant because he really didn't want to go the first day," explained Megan Lane, Jameson's mom. "I'm really glad that we actually went and did it, because when we came to pick him up, he was like, 'Why are you here?'" she laughed, noting that he didn't want to leave.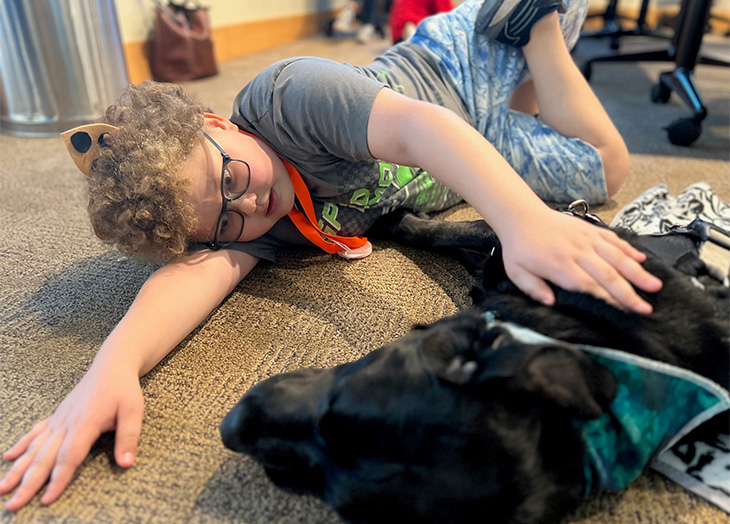 Camp MIND, now in its sixth year, is unique. It's designed for children ages 6-13 and is focused on promoting friendships, social interactions with new peers and building confidence. The MIND Institute's Child Life Program runs the camp, which includes support for sensory and other needs that traditional camps can't always offer.
"We wanted something that was fully inclusive," explained Erin Roseborough, a child life specialist who created the camp. "Many summer programs can't fully meet the unique needs of children with autism and other neurodevelopmental disabilities. This is an area of expertise at the MIND Institute, so it's a perfect fit."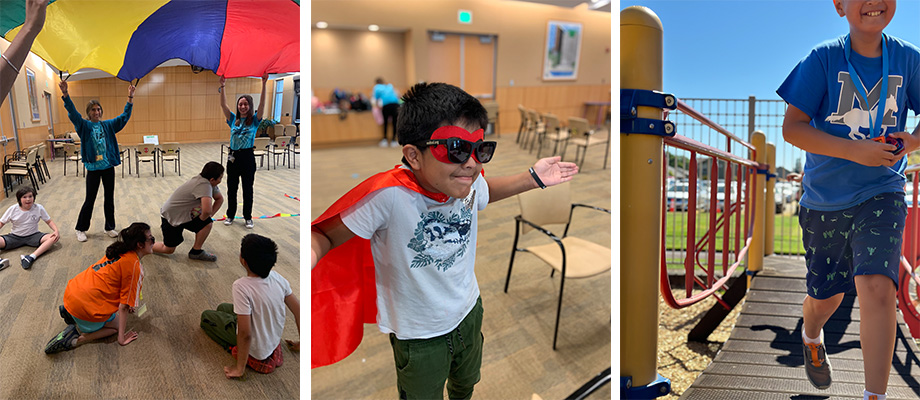 The team offered three week-long sessions of camp in July, each geared toward a different age group. Sessions were small to ensure lots of individual attention. Spanish-speaking staff were also on hand for translation as needed. The MIND Institute team also reached out to families ahead of time to assess each child's needs and create a safe, rewarding experience for them.
Yoga, music, crafts and connection
The campers take part in a variety of activities, including yoga, art and music therapy. This year they also did a scavenger hunt, which was a hit with Jameson.
"I don't think people really understand how big that is that he appreciates it and likes it that much," Lane said of Jameson, who is autistic and has ADHD and anxiety. "He really enjoyed the scavenger hunt and talking to some of the kids, and he made a friend. They connected over Pokémon."
Special guests joined camp each day, including the Sacramento Sheriff's Activities League and the Sacramento Fire Department, who made capes with the campers and brought vehicles for the kids to climb in and check out.
"This is the second year that they have come to meet our campers, and it's been one of our most popular activities," said Veronica Tuss, a child life specialist at the MIND Institute. "We are working to build relationships with local law enforcement to help them educate their staff about the unique needs of our children. It also helps campers feel comfortable by meeting officers and deputies in a positive way before they might ever be in a situation where they need them."
Many summer programs aren't able to fully meet the unique needs of children with autism and other neurodevelopmental disabilities. This is our area of expertise at the MIND Institute, so it's a perfect fit."
Other guests who volunteered for Camp MIND this year included: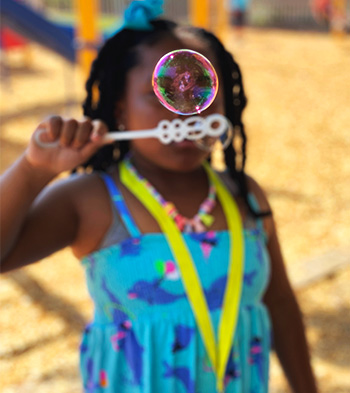 Jameson really enjoyed the dogs from Lend a Heart, Lend a Hand: a 4-year-old black lab named Logic and a 7-year-old black standard poodle named Dasher. He lay down on the floor to gently stroke Logic's fur, explaining that "Cheetahs are my favorite animal, but dogs are my favorite domesticated animal."
The cost for Camp MIND was $200 per session.
The program has limited space and fills very quickly. Registration usually opens in May. Watch the MIND Institute's Facebook and Instagram pages and website for registration information about next year's camp.
The UC Davis MIND Institute in Sacramento, Calif. was founded in 1998 as a unique interdisciplinary research center where families, community leaders, researchers, clinicians and volunteers work together toward a common goal: researching causes, treatments and potential prevention of challenges associated with neurodevelopmental disabilities. The institute has major research efforts in autism, fragile X syndrome, chromosome 22q11.2 deletion syndrome, attention-deficit/hyperactivity disorder (ADHD) and Down syndrome. More information about the institute and its Distinguished Lecturer Series, including previous presentations in this series, is available on the Web at mindinstitute.ucdavis.edu.