Leadership Profiles
Alexandra (Sasha) Duffy, D.O.
Residency Program Director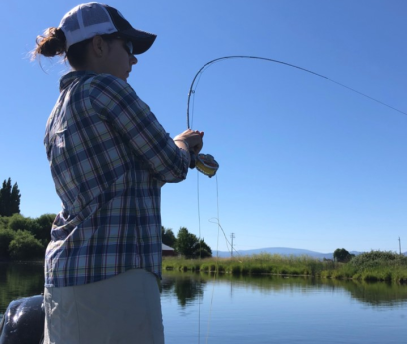 Dr. Duffy is a native of Northern California. She grew up in Sonoma County and attended UC Davis as an undergraduate, where she earned her BS in Biology. She studied medicine Touro University College of Osteopathic Medicine. She completed her Internal Medicine Internship at Alameda County Medical Center before arriving at UC Davis for Neurology residency. She then stayed at UC Davis to complete a fellowship in Movement Disorders fellowship. Apparently, she really likes it here, because she has since joined the faculty and has been the neurology residency program director since 2015. She is also a wife, a mama to two young boys and loves fly fishing.
Alan Yee, D.O.

Associate Residency Program Director
Dr. Yee is an Assistant Professor of Neurology at the University of California Davis Medical Center. He cares for patients with cerebrovascular and critical brain disease in both inpatient and outpatient settings, and is fellowship trained in Stroke and Critical Care Neurology. He completed an Internal Medicine and Neurology residency at the Cleveland Clinic and Mayo Clinic, respectively, followed by a Neurocritical Care fellowship at the University of California San Francisco. His prior research focused on prognostication after severe brain injury and relevance in organ donation. Dr. Yee's current scholarly interests focus on interprofessional and cross-disciplinary inpatient neurologic medical education.
Amy Brooks-Kayal, M.D.
Chair of Neurology
Amy Brooks-Kayal, MD is a professor and the Chair of Neurology. She joined UC Davis in October 2020 after 12 years as a Professor of Pediatrics, Neurology and Pharmaceutical Sciences, and Chief and Ponzio Family Chair of Pediatric Neurology at the University of Colorado School and Children's Hospital Colorado Dr. Brooks-Kayal trained at Johns Hopkins University School of Medicine, University of Pennsylvania and Children's Hospital of Philadelphia (CHOP), then spent 13 years on the faculty at Penn/CHOP. Her area of clinical focus is pediatric epilepsy. Her research focuses on regulation of gene expression during epileptogenesis. She is a Past President of the American Epilepsy Society, a past member of the NIH/NINDS Advisory Council and CURE Scientific Advisory Board, a member of the Commission on North American Affairs of the ILAE, a Director of the American Board of Psychiatry and Neurology, and a co-director of the national Child Neurology Career Development K12 program. She has been married to her husband Rana for 30 years and is the proud mom of two wonderful adults whose only fault is that they live too far away from her. Her hobbies include hiking, biking, skiing and visiting as many wineries as possible (in other words, Sacramento is perfect for her).