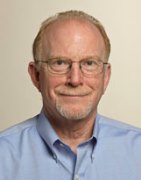 John Morrison, Ph.D.
Professor, Neurology
Director and Core Scientist,
California National Primate Research Center
California National Primate Research Center
One Shields Avenue
Davis, CA 95616-8542
(530) 752-0447
Research Interests
Dr. Morrison's research program focuses primarily on the neurobiology of aging and neurodegenerative disorders, particularly as they relate to cellular and synaptic organization of the cerebral cortex. His lab is developing a comprehensive model of synaptic health in the cerebral cortex and how molecular and structural deviations from this profile induced by age and endocrine disruption impact cognitive performance. Dr. Morrison is also investigating the degree to which age-related alterations in structural and molecular attributes of the synapse that lead to cognitive decline leave the brain vulnerable to Alzheimer's Disease. Visit the Morrison Lab for more information.
Education
Johns Hopkins University School of Medicine
Department of Cell Biology and Anatomy
Ph.D., Neurobiology, 1979
Johns Hopkins University
Baltimore, Maryland
B.A., 1974
Post-Doctoral Training
The Salk Institute
Laboratory of Dr. Floyd E. Bloom
Postdoctoral Fellow, 1980-1982
Johns Hopkins University School of Medicine
Laboratory of Dr. Mark E. Molliver
Departments of Neuroscience and Cell Biology and Anatomy
Postdoctoral Fellow, 1979-1980
Professional Memberships
National Academy of Medicine (elected 2016)
Society for Neuroscience (elected member of Council, 2010-2013)
The Harvey Society (President-Elect, 2009-2010; President, 2010-2011)
American Association for the Advancement of Science
Association of Medical School Neuroscience Department Chairpersons (AMSNDC), 2002-2006
Cajal Club: President - Elect 2000-2002; President 2002-2004; Past President, 2004-2006.
New York Academy of Science, Section of Neuroscience, Co-Chair 2000-2002
New York City Chapter of Society for Neuroscience, Co-Chair, 2000-2002
Selected Recent Publications
Pereira AC, Gray JD, Kogan JF, Davidson RL, Rubin TG, Okamoto M, Morrison JH, McEwen BS. Age and Alzheimer's disease gene expression profiles reversed by the glutamate modulator riluzole. Mol Psychiatry. 2017 Feb;22(2):296-305. doi: 10.1038/mp.2016.33. PMID: 27021815
Crimins JL, Wang AC, Yuk F, Puri R, Janssen WG, Hara Y, Rapp PR, Morrison JH. Diverse Synaptic Distributions of G Protein-coupled Estrogen Receptor 1 in Monkey Prefrontal Cortex with Aging and Menopause. Cereb Cortex. 2016 Mar 3. pii: bhw050. [Epub ahead of print] PMID: 26941383
Hara Y, Yuk F, Puri R, Janssen WG, Rapp PR, Morrison JH.Estrogen Restores Multisynaptic Boutons in the Dorsolateral Prefrontal Cortex while Promoting Working Memory in Aged Rhesus Monkeys. J Neurosci. 2016 Jan 20;36(3):901-10. doi: 10.1523/JNEUROSCI. 3480-13.2016. PMID: 26791219
Naugle MM, Lozano SA, Guarraci FA, Lindsey LF, Kim JE, Morrison JH, Janssen WG, Yin W, Gore AC. Age and Long-Term Hormone Treatment Effects on the Ultrastructural Morphology of the Median Eminence of Female Rhesus Macaques. Neuroendocrinology. 2016;103(6):650-64. doi: 10.1159/000442015. PMID: 26536204
Hara Y, Waters EM, McEwen BS, Morrison JH. Estrogen Effects on Cognitive and Synaptic Health Over the Lifecourse. Physiol Rev. 2015 Jul;95(3):785-807. doi: 10.1152/physrev.00036.2014. Review. PMID: 26109339
Pereira AC, Lambert HK, Grossman YS, Dumitriu D, Waldman R, Jannetty SK, Calakos K, Janssen WG, McEwen BS, Morrison JH. Glutamatergic regulation prevents hippocampal-dependent age-related cognitive decline through dendritic spine clustering. Proc Natl Acad Sci U S A. 2014 Dec 30;111(52):18733-8. doi: 10.1073/pnas.1421285111. PMID: 25512503
Young ME, Ohm DT, Dumitriu D, Rapp PR, Morrison JH. Differential effects of aging on dendritic spines in visual cortex and prefrontal cortex of the rhesus monkey. Neuroscience. 2014 Aug 22;274:33-43. doi: 10.1016/j.neuroscience.2014.05.008. PMID: 24853052
Morrison JH, Baxter MG. Synaptic health. JAMA Psychiatry. 2014 Jul 1;71(7):835-7. doi: 10.1001/jamapsychiatry.2014.380. No abstract available. PMID: 24806309
Hara Y, Yuk F, Puri R, Janssen WG, Rapp PR, Morrison JH (2014) Presynaptic mitochondrial morphology in monkey prefrontal cortex correlates with working memory and is improved with estrogen treatment. Proc Natl Acad Sci USA. 111(1):486-91. PMID: 24297907.
Ohm DT, Bloss EB, Janssen WG, Dietz KC, Wadsworth S, Lou W, Gee NA, Lasley BL, Rapp PR, Morrison JH (2012) Clinically relevant hormone treatments fail to induce spinogenesis in prefrontal cortex of aged female rhesus monkeys. J Neurosci 32(34): 11700-11705. PMID: 22915112
Hara Y, Punsoni M, Yuk F, Park CS, Janssen WGM, Rapp PR, Morrison JH (2012) Synaptic Distributions of GluA2 and PKMζ in the Monkey Dentate Gyrus and Their Relationships with Aging and Memory. J Neurosci 32(21):7336-44. PMID: 22623679

back to top