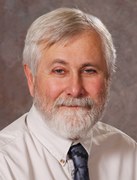 Dan M. Mungas, Ph.D.
Adjunct Professor
Associate Director of the UC Davis Alzheimer's Disease Research Center
VA Northern California Heath Care System
Specialty: Neurology
Lawrence J. Ellison Ambulatory Care Center
4860 Y St., Suite 0100
Sacramento, CA 95817
(916) 734-5496
Clinical & Research Interests
Dan M. Mungas is a recognized authority in the diagnosis and treatment of senile dementia and Alzheimer's disease. He provides neuropsychological assessment services for a broad range of ages and presenting problems. Mungas is the principal investigator for the Sacramento Alzheimer's Research Center of California and is also working on a research grant to develop English and Spanish neuropsychological tests for the elderly.
Other Languages
Spanish
Education
University of Montana
Missoula, Montana
Ph.D. 1979

University of Montana
Missoula, Montana
B.A. 1974
Internships
University of California, Neuropsychiatric Institute
Los Angeles, California
1979
Professional Memberships
American Association for the Advancement of Science
American Psychological Association
California Neuropsychology Society
International Neuropsychological Society
International Society for Research on Aggression
Society for Neurosciences
Select Recent Publications
Cooper JK, Mungas D. Alzheimer's disease drug treatment Journal of Geriatric Drug Therapy 1994;8:5-18

Mungas D, Ehlers CE, Wall TL. Effects of acute alcohol administration on verbal and spatial learning Alcohol and Alcoholism 1994;29:163-169

Cooper JK, Mungas D: Behavioral and risk factor differences between Alzheimer's disease and vascular dementia Journal of Geriatric Psychiatry and Neurology. 1993;6:29-33

Cooper JK, Mungas D: Serotonin (prolactin) response in sweet -food craving Alzheimer's disease subjects Aging: Clinical and Experimental Research 1992;4:165-169

Cooper JK, Mungas D, Verma M, Weiler PG: Psychotic symptoms in Alzheimer's disease International Journal of Geriatric Psychiatry 1991;6: 21-726

back to top