Oral Cancer Screening at Sacramento Republic FC Match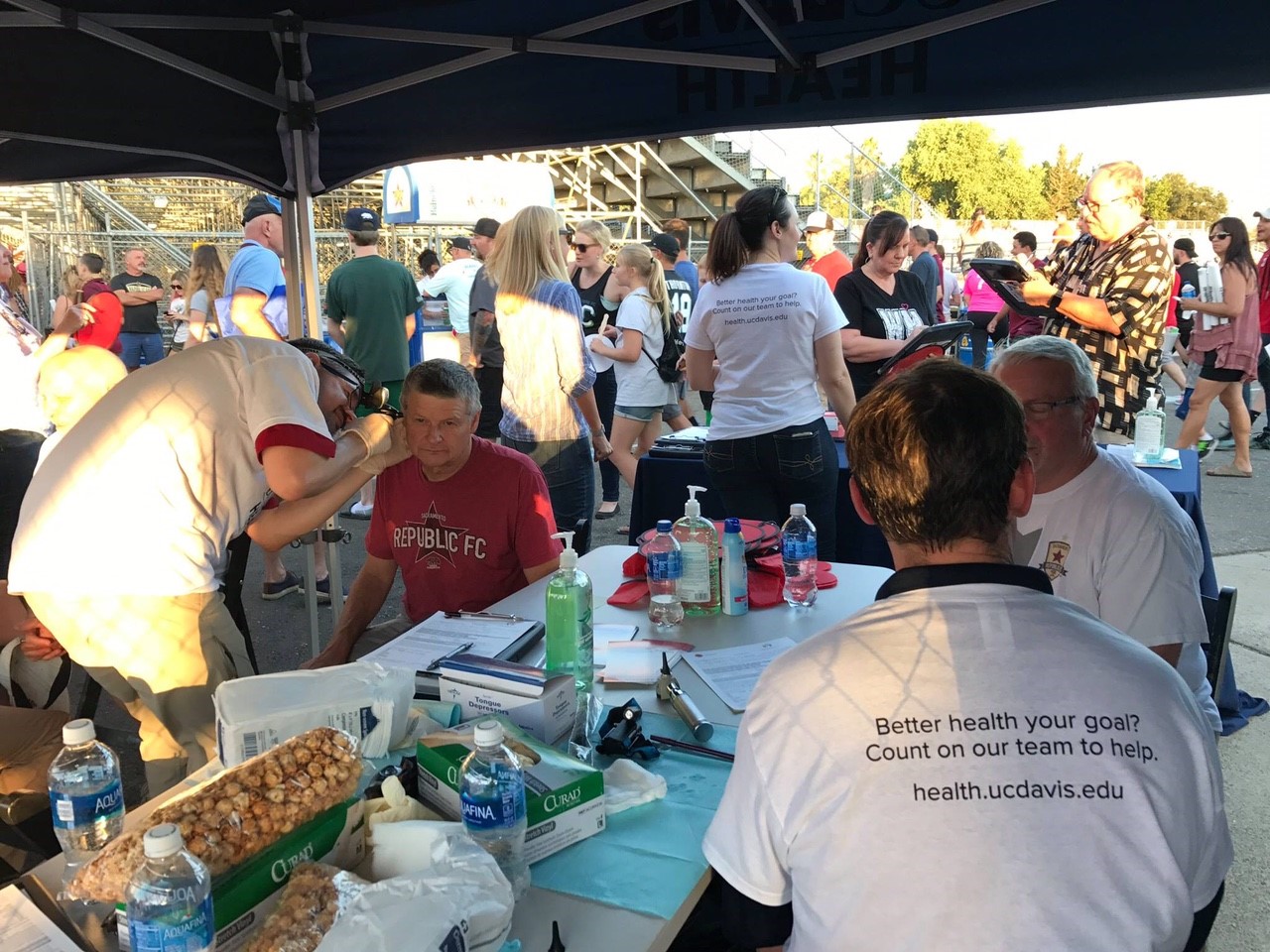 This summer, our Head and Neck team hosted free oral, head and neck cancer screenings. They provided screening to 37 participants and provided education to many more. We are grateful for the faculty, nurses, residents and other staff members from the Department of Otolaryngology and the Cancer Center that supported the event and hope to make it an annual occurrence!
Oral, Head and Neck Cancer Awareness Week is May 5-15, 2018.