Research Team
Randev Sandhu, CCRP
Clinical Research Supervisor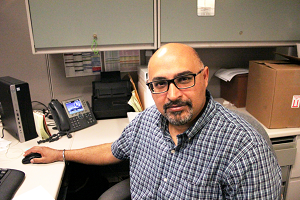 Mr. Sandhu obtained his Bachelor of Biological Science degree from the University of California, Davis and joined the University of California Davis Medical Center in 1994. Mr. Sandhu is the department Clinical Research Supervisor and certified by the Society of Clinical Research Associates. In his role, he provides department-wide leadership for the clinical research program and oversees the development and conduct of clinical research projects in the Department of Otolaryngology. Mr Sandhu has extensive NIH, Industry sponsored and academic experience conducting phase I-IV drug and device clinical trials. He serves as one of the main points of contact for collaborators and patients regarding research studies within the Otolaryngology department.
Angela Beliveau, M.P.H., CCRP
Senior Clinical Research Coordinator
Angela earned her MPH degree at San Jose State University after completing her undergraduate at UC Davis. Her training focused on community health organization and she has successfully translated this into clinical research. She joined UC Davis Health in 2014 and now supports the Department of Otolaryngology as a Certified Clinical Research Professional for Head and Neck clinical trials. In her role, she serves as a primary liaison for patients as they engage in research under the Otolaryngology department.
Ana Bernal, M.A.
Assistant Clinical Research Coordinator

Ana is a former Medical Assistant who began her research experience as a CRC Assistant in Nephrology. She assisted and coordinated in phase I-IV Drug and Device sponsored clinical trials complying with FDA regulations, ICH guidelines and GCP standards. Ana joined UC Davis Health in February of 2020 and now supports the Department of Otolaryngology as an Assistant Clinical Research Coordinator for head and neck clinical trials. In this role, she assists the research team with project coordination, and helps to guide patients as they engage in head and neck research.
Nogah Nativ-Zeltzer, Ph.D.
Postdoctoral Researcher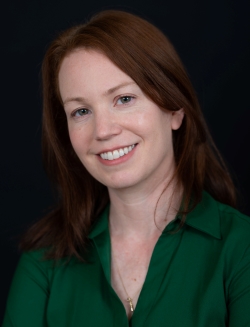 Nogah Nativ-Zeltzer, Ph.D., is the Dickenson research fellow and Postdoctoral Researcher with the UC Davis Center for Voice and Swallowing. Her research interests include the prevention and treatment of swallowing disorders and aspiration pneumonia. The major goal of her research is to identify risk factors and biomarkers of aspiration pneumonia and translate these findings into novel approaches for pneumonia prevention in individuals with dysphagia.
Contact Nogah by email: Nogah Nativ-Zeltzer
To send an email to the Clinical Research Team, click HERE.