Family Medicine/Psychiatry Residents and Alumni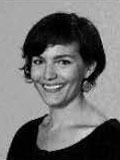 Christina Bourne, M.D., PGY-5
Growing up in Tucson, AZ prepared me for sunny Sacramento. I studied nutrition in college and has continued to be one of my passions to this day. My interest in becoming a physician was solidified while completing my masters in public health where I learned about the impact that primary care doctors make in communities. While in medical school I saw how difficult it was for patients who were poor, undocumented or underinsured to get the mental healthcare services they needed. Beyond residency, I am looking forward to increasing access to contraception and abortions, and holistically combining family medicine and psychiatry while working in an underserved urban setting. During my free time I love spending time with my friends, hiking, biking, doing yoga and eating delicious food.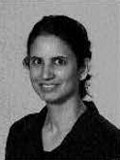 Rachel Mitchell, M.D., PGY-5
Rachel Beene Mitchell was born and raised in east Texas and completed a degree in biology at the University of Texas in Austin. She then spent two years doing missionary work, after which she got her master of public health degree from Brigham Young University in Utah. During this time she met and married her husband Derek and had their first child. She had two more children during her time at UC Davis School of Medicine, and also participated in health policy work and student teaching. Rachel developed an interest in family medicine and psychiatry when she saw the great need for physicians that could address both physical and mental health synergistically, especially in serving the underserved. She hopes to continue fostering her interests in health advocacy and medical education while at UC Davis.
Magi Aurora, M.D., PGY-4

Hi, I'm Magi (sounds like magic), a first generation physician who was raised in the SF Bay Area. If I was to think of a neuroanatomical analogy about combined training, I would choose the corpus callosum: a functional bridge between two independent brains (FM and Psych) that promotes a deeper understanding of our patients experience. Mental health and behavior change are fundamental to an efficacious and equitable primary care practice. I wish all primary care providers and community psychiatrists had elements of integrated training.
My dream is to actualize an integrated and integrative outpatient system that is equitable, empowers patients to live wholesome, fosters a sense of community, nurtures clinicians' uniqueness and passions, and helps all involved find joy and meaning in their life. My clinical interests include lifestyle medicine, evidence-based complementary and alternative modalities, and leveraging mobile/telehealth technology to promote behavioral change. In my free time, I love cooking plant-based food with friends, freestyle rapping, and going on adventures.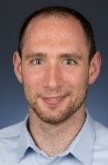 Nikos Karakashian, M.D., PGY-4
I grew up in the San Francisco Bay Area and went to college at UC Davis. My focus changed from chemistry to international development before settling on medicine. I attended medical school at the University of South Florida before coming home to UC Davis for residency. In my career, I want to keep a global perspective and leverage broad training in Family Medicine and Psychiatry to contribute to a cultural dialogue about what healthy living means. Among other things, I find joy passing time with friends and family, running, podcasting, road trips, and rock climbing.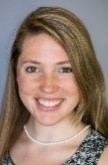 Kelly Moquin, M.D., PGY-3
Kelly Moquin completed a BA/MD through Siena College and Albany Medical College's Joint Humanities in Medicine Program. Between undergrad and medical school, she spent a year working in social services through an FQHC. She is fulfilled by connecting with others in ways that celebrate human dignity, individual strengths and the process of recovery. She was drawn to combined training out of a desire to develop a holistic approach to primary care for folks living with severe mental illness. She has professional interests in integrative medicine, CBT, and providing care continuity of care in community settings. In her spare time, she enjoys dancing, spontaneous day trips, and anything outdoors.
Zola Chihombori, M.D., PGY-3
Dr. Zola Chihombori Quao is a third year resident who is thrilled to be striving towards the rare honor of being a Family Physician-Psychiatrist. She joins the UC-Davis FMP family from Yale University where she completed undergraduate and medical school training, previously calling Connecticut "home" for 9 years. In that time, she developed a hunger for patient and citizen advocacy which continues to inform her academic and career interests today. In the future, Dr. Chihombori Quao hopes to join others in revolutionizing methods of integrated outpatient care delivery with a particular focus on lowering barriers to mental health care. When she is not fighting/plotting to dismantle systems of oppression wherever they may exist, she enjoys the company of cats, tending to her plants, learning new things, and pairing any activity with singing and/or dancing.
Beatrice Nichols, M.D., PGY-2
I have spent my life in many different places — most recently Cincinnati, Ohio — and I am grateful to now be planted here in Sacramento, California with UC Davis in Family Medicine and Psychiatry. My desire to train in this field stems from a strong rooting in caring for patients holistically and comprehensively, especially those patients that are medically and psychiatrically complicated. Additionally, I plan to work with underserved and marginalized populations and am a part of the National Health Service Corps. Combined training allows me to address the needs of these patient populations with a very broad approach that can be specific to each person. Also, after spending a childhood abroad with my parents as missionaries in Latin America, I have a deep personal stake in global health, both in terms of primary care and mental health; I have a desire to use this both in a local and global sense, and the diversity of our patient population here in Sacramento certainly allows me the opportunity to grow and pursue this. Beyond medicine, I love to spend time with my husband Travis, family, friends, and our two cats; other interests include traveling, outdoor activities (hiking, kayaking, camping, etc.), and tending my new garden and many indoor orchids.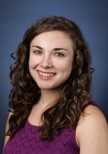 Shanon Astley, M.D. PGY-2
Shanon is a Sacramento native, having grown up here, attended community college and completed her under-graduate education while commuting to UC Davis. From a young age, addressing health inequities has been near to her heart. Having experienced with her own family the vast health barriers and discrepancies to care many Americans face. This fueled her desire to learn more about the under-resourced communities in Sacramento, working with local syringe exchanges and sex worker outreach programs. During her training at UC San Diego medical school, she expanded on her interest of challenging health barriers, by establishing an integrative and culturally focused cooking class for patients of UCSD's free clinics and high-lighting areas of racial bias in student wellness. She became interested in maternal mental health during medical school, specifically in working with pregnant women with substance use disorder and trauma history. Shanon felt drawn to combined training as it would best prepare her for a career in the service of medically under-resourced communities. Following residency and the work repayment of her National Health Service Corps' scholarship, she would like to work in a women's clinic that models holistic and integrative health practices and harm reduction. Her interests outside of medicine are running, yoga, hiking, wilderness photography, plant-based baking and watercolor painting.
Sandy Moubarek, M.D. PGY-1
Hi! I am Sandy. I was named after the charachter in the movie Grease, and surprisingly a boy in the 4th grade tried to serenade me with that exact song! My family is from Cambodia and Vietnam. I was born and raised in East San Jose, CA. I never left California until I got married and lived in Iowa, where a piece of our heart still resides. Lo and behold, Sacramento has been the best of both these worlds. You get the small-town feel alongside being in one of the most diverse cities per capita in the nation. I am filled with gratitude for the opportunity to train in both family medicine and psychiatry here at UC Davis. It is my goal that by being dual boarded, I will be able to practice on the frontlines of medicine that includes providing care to all family members and to those with complex psychiatric needs, especially in marginalized and vulnerable populations where this is not readily accessible. My free time is spent with our rescued furchild Samwise. I also enjoy sewing. I love all things succulents, gardening, DIY landscaping/décor, road trips, and exploring new places to eat with my husband. Oh yes, and floating on the river!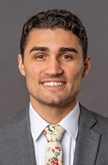 Austin Hilt, M.D. PGY-1
I was born and raised in a farming community in central Ohio and moved to Youngstown, Ohio for my undergraduate and graduate education. I stayed in northeast Ohio for medical school and did my clinical training in Youngstown and Akron, Ohio. After finishing the family medicine and psychiatry elective rotation at UC Davis during my 4th year, I knew that UC Davis was the program for me!
I chose combined Family Medicine and Psychiatry training because of the opportunity to provide comprehensive primary and psychiatric care to individuals living with severe and persistent mental illness. My main interests in medicine and public health include community oriented primary care, expanding services for harm reduction and substance use treatment, public service psychiatry and street medicine, and health care organizations' engagement in community development.
When I found out that I matched at UC Davis, I was incredibly excited to move to a city with so much sunshine, cultural diversity, proximity to amazing hikes and views, and access to local foods. And it sure did live up to the hype! Although I'm over 2,000 miles from all of my family, my co-residents and community have made Sacramento feel like home!
I'm a total adrenaline junkie and love to stay active. I recently got a new pair of aggressive inline skates so I spend a lot of my free time at the skatepark learning new tricks. I've been vegan for almost 5 years and am passionate about living as sustainably as I can. Growing my own food and collecting different plants, succulents, and cacti are some of my favorite hobbies.

Danielle Alexander, M.D.
Danielle Alexander graduated from UCD combined training in 2018. Born in Sacramento, she was happy to return after graduate school, medical school, and health policy work took her to the East Coast for several years. Now a staff physician at UC Davis in the Department of Psychiatry, Dr Alexander's practice consists of general adult psychiatry, psychotherapy, and resident supervision. She also is growing her consultation practice in primary care and is interested in how combined trained and general psychiatrist can enhance their liaison role in the primary care setting. Physician wellbeing and psychodynamic thinking are among her favorite academic pursuits. She started a Balint group for Family Medicine and combined trained residents while in residency and still co-leads the group monthly at UC Davis.
Arlene Burton, M.D.
Arlene graduated from the combined program in 2004. She completed her undergraduate degree in biochemistry and molecular biology at University of California, Santa Cruz and went on to work at Genentech, Inc. for five years as a research assistant on a monoclonal antibody for the treatment of breast cancer before entering medical school at the University of Utah. She is currently working for Kaiser where she focuses her time on comprehensive geriatric care, psychosomatics and urgent care. Her interests include playing with her golden retriever Abbie, most outdoor activities and spending time with friends.
Shannon Clark, M.D.
Shannon (second from left) is originally from southern California, but feels much more like a native northern Californian, having completed her undergraduate and medical school education at UC Davis. During medical school she helped to create a medical screening clinic for homeless individuals, which is now our very own Willow Clinic, a UC Davis student-run clinic staffed largely by combined faculty. She has a strong interest in obstetrics and women's mental health and during residency started C.O.N.N.E.C.T.E.D. a group visit clinic for ante- and postpartum women with mood disorders. This year, Shannon became the first Community Primary Care Integration Fellow sponsored by the UC Davis Center for Reducing Healthcare Disparities. As a fellow, she is working to integrate primary care and mental health at a local community health center while continuing her work at C.O.N.N.E.C.T.E.D and honing her surgical obstetric skills. In her free time, Shannon can be found riding her bike, playing with her pet conure "Brian," or spending time with her many family members and friends participating in an endless procession of birthday parties, weddings, school events, and baptisms.
Cerrone Cohen, M.D.
Cerrone completed a combined residency in Family Medicine and Psychiatry at the University of California Davis Medical Center in Sacramento, California. He currently serves as an assistant professor in both the department of Family Medicine & Community Health and the department of Psychiatry & Behavioral Sciences at Duke University in Durham, NC. In his shared role, he provides both primary care and mental health services in outpatient clinic settings. In addition to caring for patients, Dr. Cohen is also passionate about teaching mental health care to primary care providers, both current and future. He has taught family physicians at both national and international conferences and currently serves as an associate program director for the family medicine residency at Duke.
Luz Contreras-Arroya, M.D.
Luz graduated from the combined program in 2019. She completed undergraduate and medical school at UC Davis as well, taking a couple years off between undergrad and med school to teach. She was born in Mexico but raised in the US after her family brought her to the US at the age of 3. She has been involved in caring for underserved communities since undergrad, and it was in medical school that she realized how interwoven mind and body are, so decided to pursue combined training. She also believes in the importance of self-care, so decided to take a few months off after residency to travel, spend time with her husband and daughter (who she had during residency), and to engage with some of her personal interests, which include learning to garden, read, art, and hike. She will start work at a local FQHC, where she will be practicing both family medicine and psychiatry and working with the clinic to help better integrate medical and mental health. Her professional interests include reproductive health, working with minority communities, working with disadvantaged communities, youth health, and trauma informed care.
Jaesu Han, M.D.
Jae graduated from the combined program in 2002 and served as training director for the program from 2009 to 2017. He grew up in Torrance, California and obtained his B.S. from UC San Diego before moving on to UC Davis for medical school. Initially interested only in primary care, he quickly realized how prevalent psychiatric illness was in that setting and decided on combined residency training at UC Davis. Jae stayed on as faculty and served a number of roles including as a PCP at the Sacramento County Primary Care Clinic, preceptor in the Family Medicine Resident Clinic and was active in medical student and resident education until his move to UC Irvine in 2017. There, he maintains similar clinical and educational roles in the family medicine and psychiatry departments.
Karen Hopp, M.D.
Karen graduated from the combined program after serving as the combined chief resident in 2007. She graduated from the University of Minnesota in Minneapolis with a B.S. in economics. After a varied career including economic consulting, sales of sporting goods and computer systems, Karen discovered medicine while working in the field of radiology. After eight years in imaging center development, payor contracting, financial analysis, and referrer relations, Karen returned to school at Mills College in their post-baccalaureate pre-med program. She attended medical school at UC Davis. While there, she learned that her longstanding commitment to primary care could be combined with the field of psychiatry. After graduation, Karen accepted a position in nearby Woodland where she works as a primary care provider and performs psychiatric consults in the outpatient and inpatient settings. Married and the mother of two children, she enjoys cooking, performing arts, and her new (time-consuming) "hobby" as a doctor. One of the things Karen really likes about the combined program is the almost unlimited flexibility as a physician that dual training provides.
Alvin Lau, M.D.
Alvin graduated from the combined program in June 2010 and currently serves as the medical director for Mental Health Primary Care and Total Wellness programs in San Mateo County where he will systematically build embedded primary care into the mental health clinics and improving access to specialty care and ancillary services for mental health patients. Alvin is a first generation Chinese-American born and raised in San Francisco. After graduating from UC Davis with a degree in cell biology and minors in art studio and Chinese, he stayed with UC Davis for medical school and combined residency. After completing residency he pursued a fellowship in psychosomatic medicine at the University of Washington at Seattle. He has multiple interests include improving access to primary care for the mentally ill as well as looking at creative ways to address their medical needs in the hopes of narrowing the 20+ year gap in lifespan from the general population, developing methods for delirium risk assessment/prediction/prevention, and the cross-education of primary and psychiatry. In his free time, Alvin loves to follow the San Francisco Giants, 49ers and Golden State Warriors. He is a fan of golden age of 80s cartoons, 8-bit games, and 90s hip hop. He loves fighting games including MVC3 and SSF4. At recent social events we have also uncovered a previously unknown talent for karaoke.
Mikail Meyerovich, M.D.
Mikail graduated from the combined program in 2005. He completed his undergraduate education at the University of Southern California in Los Angeles, receiving a B.S. in biology. Mikail went on to receive his medical degree from UC Davis and joined the combined family medicine and psychiatry residency program at UC Davis in 2000. He has specific interests in alternative medicine (energy medicine) and efforts to combine all three aspects of the human being: body, mind, and spirit.
Julie Motosue-Brennan, M.D.
Julie graduated from the combined program after serving as the combined chief resident in 2006. She was born and raised in sunny Honolulu, Hawaii and attended the University of Hawaii, receiving a bachelor of arts degree in zoology and a minor in history in 1995. She also attended medical school in Hawaii at the John A. Burns School of Medicine. Prior to medical school, Julie was employed as a lab technician at the Pacific In Vitro Fertilization Institute, a genetics research laboratory at the University of Hawaii and the state chemistry department. Since graduating, Julie has split her time working mornings as a primary care provider at the busy Sacramento County Primary Care Clinic and afternoons as an inpatient psychiatrist at Sutter Center for Psychiatry. She is currently building a home on the big island of Hawaii and plans to return there in the next couple years. She enjoys home improvement projects, gardening, outdoor activities and traveling the mainland.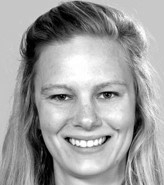 Amy Nuismer, M.D.
Amy attended both undergraduate studies and medical school at Saint Louis University where her vision for integration started to take root and grow. She graduated with dual majors in International Studies and Theology; dual minors in Biology and Spanish and went on to discover a burgeoning passion for psychiatry along with family practice where she valued relationships that she had formed with patients. During her combined residency training at UC Davis, she completed two additional years of psychoanalytic psychotherapy training at the San Francisco Center for Psychoanalysis. She ios currently working at the Veterans Health Administration doing primary care mental health integration and collaborating with UC Davis to build her teaching repertoire. She continues to feel passionate about providing an integrated and comprehensive understanding of the physical, mental and spiritual components of her patients' health.
Kate Richards, M.D.
Dr. Kate Richards graduated from UC Davis with a double-major in biological sciences and psychology, and then worked in public health studying infectious disease outbreaks. During medical school at UC Davis School of Medicine, she became passionate about integrating family medicine and psychiatry to provide comprehensive care and better understand health disparities. She continued at UC Davis Health for residency in psychiatry and family medicine during which she did local and national presentations on trauma-informed care, wrote articles about sleep disorders in older adults, and precepted at Willow Clinic, one of UC Davis Health's student-run clinics where she has now volunteered for over 10 years. As a lifelong Aggie, she is excited to be UC Davis faculty, where she is continuing to teach medical students and work with the residents in psychiatry and family medicine to provide broad-spectrum psychiatric and medical care for patients of all ages.
Swati Rao, M.D.
As an undergraduate student at Stanford, Swati studied anthropology and English, and mentored junior high girls on reproductive health and women's issues. While in medical school at UC Dan Diego, she was a women's clinic manager for one of three student-run free clinics. At her site, students worked mostly with uninsured Spanish-speaking patients, which helped her learn Spanish. During her electives and after residency, Swati hopes to work with underserved and immigrant populations and gain experience in international health. She is very interested in the way mental illnesses manifest and are understood in different cultural contexts and is excited about learning more about this by rotating through UC Davis' Transcultural Wellness Center. Swati's interests include reading non-fiction/literature/poetry, learning how to throw a frisbee while playing ultimate frisbee with fellow residents, exploring Sacramento dining, board games, and aspiring to be outdoorsy with her bike and tennis racket.
Sabrina Silva-McKenzie, M.D.
Sabrina was born and raised in Stockton, CA. She attended UC Davis as undergraduate, medical school student, and now as a resident so she has come to view the institution as a home and its members as her family. She has focused her volunteerism on working with the medically underserved in Sacramento, working primarily with the homeless and Latino populations. During undergraduate and medical school she took two medical mission trips to Nicaragua, working in rural villages. She married her husband and had her first child while in medical school, and is grateful to be able to integrate and appreciate both professional and family life. She is drawn to family medicine and psychiatry through her value in whole person care, and is a believer in the strong connection of the mind and body. She hopes to eventually provide primary medical care to the severely mentally ill as well as provide mental health services and support for those individuals in the family medicine community.
Shannon Suo, M.D.
Shannon and her co-resident, Denise Greene, were the first women to graduate from the FMP residency in 2003, only the third graduating class from UC Davis. In the years since, she has been medical director of a community mental health clinic, supervised dozens of residents and medical students, practiced integrated medical and psychiatric care at Sacramento County Health Center, started a non-ACGME fellowship to train primary care providers how to take care of patients with mental illness in the primary care setting, and started Sacramento's first mental health urgent care clinic. Her areas of interest include integrated care for the underserved, cultural medicine and health inequities, women's and MURiM professional development, and education.
Sophia Tedeschi, M.D.
A native of northern California, Sophia graduated from Cornell University then took time off to work and travel the world. She then moved to Chicago for medical school at Rush. While there, she volunteered with a variety of groups, from free clinics and after-school programs in Latino communities to rehabilitation programs for homeless men. As a medical student, she was fortunate enough to attend the annual combined conference held at her school and meet faculty and residents. She was impressed by the support of individual interests, both clinically and in the community. Someday she hopes to pursue international medicine, especially the links between nutrition and disease. She is a year-round bicycle commuter and enjoys exploring the outdoors as well as gardening.
Lynn Yen, M.D.
Lynn grew up in southern California and was a bioengineering major at UC San Diego. While attending medical school at SUNY Buffalo, she observed vast disparities in mental health and primary care in both rural and urban western New York. Mentors led communities to innovative solutions to meet these needs, inspiring Lynn to further her training via the family medicine/psychiatry program. UC Davis offers prestigious academic family medicine and psychiatry programs with multiple research projects, diverse faculty interests and expertise. There is a supportive and inspiring network of mentors from each department and from the combined faculty/residents. Sacramento offers the cultural diversity of California with warm, friendly neighbors, and Lynn relishes her time exploring the pockets of Sacramento. She is ultimately interested in academic and primary care training.