Message from the chair
Welcome to the Department of Psychiatry and Behavioral Services at UC Davis! We are committed to promoting world class mental health services that help patients and families live their lives more fully. Our four key mission areas — patient care, training and education, research and community engagement — actively support this commitment. I invite you to explore our mission areas below and visit other sections of our site to learn about the breadth, depth and reach of our department.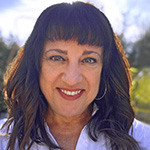 Helen Kales, M.D.
Joe P. Tupin Endowed Professor and Chair
Department of Psychiatry and Behavioral Sciences
---
Patient care
Faculty and trainees (including residents, fellows and psychology trainees) in our department provide mental health services for adults, children and adolescents at multiple locations throughout the greater Sacramento area:
As part of our commitment to community mental health, we collaborate with Sacramento County to provide care to people in our community with serious mental illness. Our faculty and residents support the county's crisis unit, 50-bed inpatient hospital, and adjacent mental health urgent care center at the Sacramento Mental Health Treatment Center. Our department also provides mental health care to people in the justice system through inpatient and outpatient psychiatric programs at the Sacramento County jail.
We are excited about new clinical services being developed in the following subspecialty areas:
Addiction psychiatry
Emergency psychiatry
Geriatric psychiatry
Interventional psychiatry
Women's mental health clinic — treating conditions unique to women including those related to pregnancy, menopause, menstruation and fertility
Learn more about our outpatient clinic mental health services
---
Training and education
We are committed to training the next generation of psychiatrists to help fill the anticipated future shortage of providers in our country. Perhaps because of our department's strong teaching presence in the School of Medicine, UC Davis medical students choose our psychiatry program at a rate of two times the national average. Residents, who rotate through multiple clinical sites around Sacramento as part of their learning experience, are accepted into one of our three accredited residency programs:
Of significance, we are one of only two institutions in the country offering combined psychiatry residency programs in both internal medicine and family medicine.
Overview our psychiatry residency training programs
We also support five fellowships and several other specialized psychiatry training programs. Our fellowship programs are:
View ALL training and education programs
---
Research
Our faculty include nationally recognized researchers and our department ranks 14th in the nation for psychiatry research funding according to Blue Ridge Institute for Medical Research. We have major strengths in autism and other neurodevelopmental disorders as well as imaging, aging, dementia and early psychosis. Research is conducted at a number of sites throughout northern California including UC Davis MIND Institute, the Imaging Research Center on the UC Davis Medical Center campus, and the Center for Neuroscience located on the Davis campus.
Research in these centers focuses on neuroscience (human and animal models), including:
Development and aging
Developing and disseminating evidence-based treatments for neurodevelopmental and psychiatric disorders
Understanding and addressing the social determinants of health
Faculty are also involved in telepsychiatry research at the Medical Education Technology Center and are already conducting geriatric research at the Alzheimer's Disease and Diagnostic Treatment Center. Other active research sites include Napa State Hospital and the California National Primate Research Center.
Of significance, our faculty have a long history of funding from the National Institutes of Health, National Institute on Aging, Brain Behavior Research Foundation, Substance Abuse and Mental Health Services Administration, Stanley Foundation, One Mind, Simons Foundation, as well as grants and contracts from counties and the state of California.
---
Community engagement
Our location in the capital of California allows our department to help shape policies and programs to improve quality and access to mental health services for people living in the local Sacramento area as well as at the county and state levels. Faculty and trainees engage in partnerships with Sacramento community organizations and stakeholders to improve mental health services in the region.
Sacramento is one of the most diverse cities in the nation, and our department has a deep tradition in cultural psychiatry to meet the diverse needs of our community. The department is deeply committed to advancing justice, equity, diversity, and inclusion (JEDI) in mental health. Trainees participate in a rich, integrated four-year curriculum that emphasizes the role of cultural psychiatry, mental health equity, and social justice that is taught by national experts in the field. The department's Diversity Advisory Committee (DAC) is a multidisciplinary team of faculty, trainees, and staff that are focused on advancing justice, equity, diversity, and inclusion in the department and Sacramento community.
We are committed to providing a more just, equitable, diverse, and inclusive environment for our faculty, staff, trainees, students and the patients we serve. Efforts include a commitment to racial justice through health equity research, evaluation of our recruitment and retention strategies and assessment of departmental policies through a racial equity lens.
Learn more about our community programs
Learn more about JEDI and its role in advancing mental health
Our mission areas in action
Our four mission areas are interrelated and support our commitment to improving mental health care so patients and families can live their lives more fully.
Our early psychosis programs are a prime example. Through our Early Diagnosis and Preventive Treatment (EDAPT) clinic, we provide mental health services to patients who have been newly diagnosed with psychosis, including schizophrenia and mood disorders, as well as those at high risk for psychosis. Faculty in this clinic lead a number of neuroscience studies related to cognitive control, learning, and memory in individuals with psychosis, as well as mobile health technology and health services research projects.
In the realm of teaching, the EDAPT clinic provides leading-edge training opportunities for psychiatry residents and fellows as well as psychology pre-doctoral, intern and post-doctoral trainees. Furthermore, we educate our community on the nature of mental disorders and and share our unique expertise in cutting-edge assessment techniques to identify at-risk individuals early in their illness and provide comprehensive evidence-based interventions.
Again, I welcome you to our department site and invite you to explore other sections to learn about the breadth, depth and reach of our comprehensive training and education programs, our exemplary mental and behavioral health services, our nationally-funded, leading-edge psychiatric research, and our commitment to the Sacramento community and beyond.
— Helen C. Kales, M.D., Joe P. Tupin Endowed Professor and Chair
Department of Psychiatry and Behavioral Sciences