Erectile Dysfunction
Erectile Dysfunction: It's common, and it's treatable.
If you are dealing with ED, you are not alone: nearly one in every four men over sixty years of age will experience some degree of erectile dysfunction. Younger men often struggle with ED as well. By taking the time to become involved in discussing ED, you've made an important first step in finding a solution to Erectile Dysfunction. There's a lot to learn and many options to consider, so let's get started.


Making an appointment with Dr. Clavijo
Dr. Clavijo is fellowship trained in Andrology (having also completed a Urology residency) and strives to practice up-to-date evidence based medicine when treating patients with erectile dysfunction. Along with treating patients medically for ED, he also performs a high volume of penile implants.

Please call us at 916-734-2222 to inquire about appointments.
What is Erectile Dysfunction (ED)?
Erectile Dysfunction is the consistent inability to sustain an erection sufficient for sexual intercourse.

Erectile Dysfunction can be:
A total inability to achieve an erection – You can never get an erection.

An inconsistent ability to do so – You can only occasionally get an erection.

A tendency to sustain only brief erections – You can get an erection, but can't keep it long enough for satisfying sex.

What Causes ED?
ED is most commonly caused by medical conditions such as diabetes and high blood pressure or pelvic surgeries. Age related decline in erectile function is also thought to occur.


ED can be caused by disorders such as:
An injury

A disease (e.g. diabetes, high blood pressure, or high cholesterol)

Various studies have estimated that between 20% – 71% of individuals with diabetes suffer from erectile dysfunction.

An operation (e.g. prostate gland removal)

Substance use (e.g. tobacco, drugs, alcohol or medications)

Stress, anxiety, depression, psychological trauma


Other facts about Erectile Dysfunction:
Approximately 30 million American men suffer from erectile dysfunction.

Most men with erectile dysfunction still have the ability to have an orgasm and father a child, but often have difficulty doing these things because they can't get or sustain an erection.

Erectile dysfunction is not normal, and is by no means an inevitable consequence of aging.

Most men at one time or another during their sexual lives are unable to get or keep an erection. This is normal and does not indicate a problem. However, millions of men of all ages experience this inability as a continuing problem.

In most cases, erectile dysfunction can be overcome using medical or surgical options.


How do we evaluate you for ED?
We typically start with questionnaires such as the

International Index of

Erectile Function (IIEF) to determine the severity.
Penile injections such as Trimix may be used to assess the quality of your erection and to differentiate among the many causes.
Occasionally a penile duplex ultrasound is indicated if there is concern for disease in the blood vessels or penile scarring.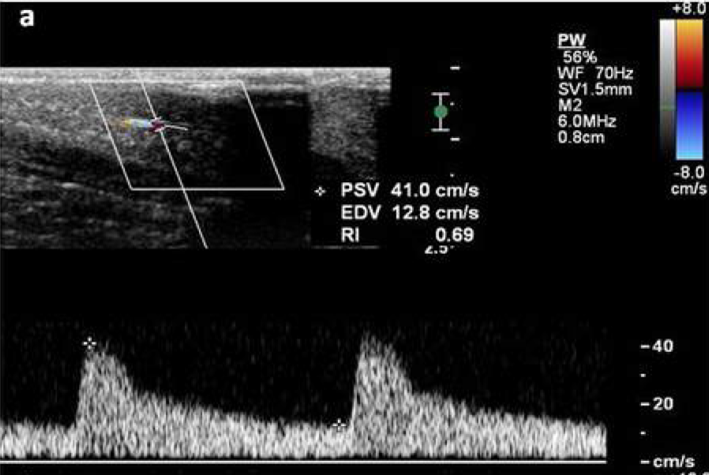 Treatment Options for Erectile Dysfunction
There are a variety of methods for treating erectile dysfunction. Your doctor can discuss all of these options with you in more detail. All decisions regarding your best option for treating E.D. should be made between you and your physician, with consideration given to your individual needs and the pros and cons of each treatment options.


Penile Implant
A penile implant is a device that is placed into a man's body and is designed to help him get an erection. It is an alternative long-term treatment, that is covered by many insurance plans, which allows an erection as often as you like, for as long as you wish.
There are three basic types of penile implants that are available:
1) Inflatable "3-piece" Penile Implant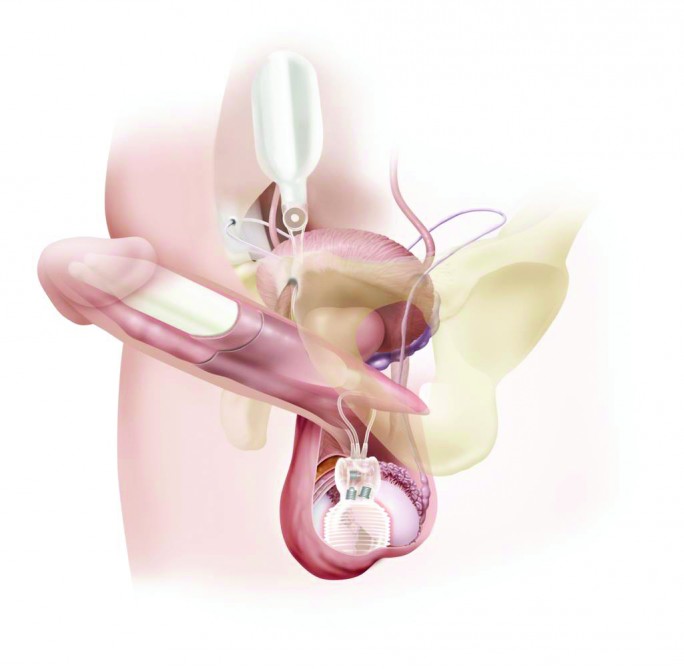 2) Malleable implant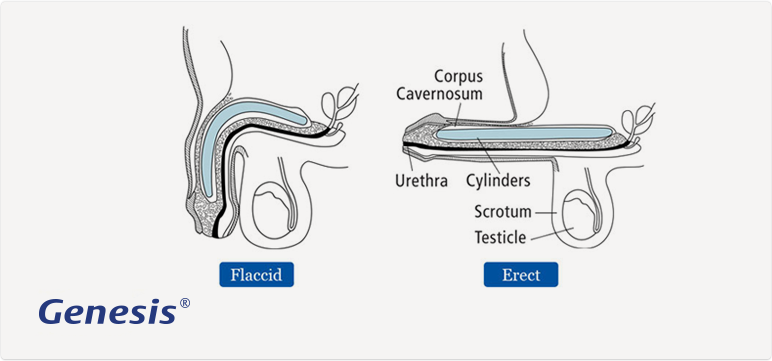 3) Inflatable "2-piece" Penile Implant (Ambicor device)