Vasectomy Reversal
A vasectomy reversal is a surgical procedure where the vas deferens is reconnected after a patient has had a vasectomy. This procedure is done for each vas deferens (two). The purpose of the vasectomy reversal is to return sperm back into a man's semen to allow chances for natural conception after a vasectomy was done earlier in his life. Although rare, it's also used to relieve pain associated with congestion that may occur from a vasectomy. Dr. Clavijo is fellowship trained to perform this and other microsurgical procedures having had focused training in male reproductive tract reconstruction at the University of Miami . A few common questions as well as a description of the surgery are addressed below.
What is the success rate?
The success of a vasectomy reversal depends on a combination of:
The skill of the surgeon.
The findings at the time of surgery.
When the vas is opened, fluid will flow from the testicular side of the vasectomy site. If sperm are present, a vasovasostomy will be performed (see figure). We expect about 95% or more of these patients to demonstrate a return of sperm to the ejaculate, with an associated 60%–70% pregnancy rate. If no sperm are present, but the vasectomy fluid appears to be abundant and ultimately suitable for sperm production (e.g., clear, watery), then a direct vasovasostomy is performed, with the expectation of a successful outcome such as that described above.
If poor-quality fluid is present (e.g., thick, pasty) and sperm are absent, or no fluid at all is found, then an vasoepididymostomy (connection of the vas to the epididymis, see figure) is performed, with return of sperm to the ejaculate in 65% of our patients.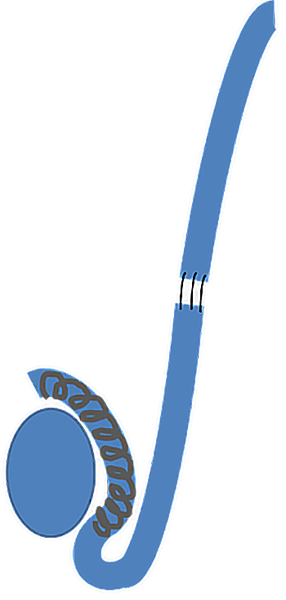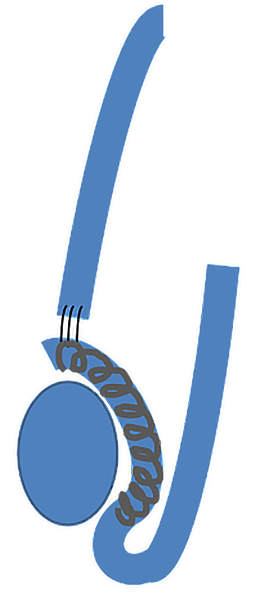 (Left) Vasovasostomy: Connecting vas deferens to vas deferens
(Right) Vasoepididymostomy: Connecting vas deferens to tubules in epididymis