Mobile health program supports refugees, unhoused individuals and unaccompanied children
(SACRAMENTO)
Sacramento is one of many cities worldwide that has welcomed Ukrainian refugees fleeing the Russian invasion. When refugees arrive in a new place, health care is one of the most difficult things to attain. Challenges include language barriers, no insurance and lack of access to a provider.
But a new program at the Betty Irene Moore School of Nursing at UC Davis is bringing care to this underserved population while educating students on how to holistically care for vulnerable populations.
"Everyone deserves equitable health care," said Deb Bakerjian, associate dean for practice and principal investigator on the project. "Our goal is to prioritize the health care needs of these patients who come from very different backgrounds. This includes both their physical and mental health needs and requires our providers to use a person-centered, culturally sensitive approach to individualize care."
Nurse-led care goes mobile
Bakerjian leads the new Integrative Nurse-Led Mobile Clinic project. The purpose of the program is to plan, implement and evaluate a nurse-led mobile clinic that provides high quality, evidence-based health care to those experiencing homelessness, refugees and unaccompanied minors living in urban underserved and rural communities. The project is staffed by school of nursing faculty. The mobile clinic aims to deliver exceptional clinical learning experiences to the school's registered nurse, family nurse practitioner, psych mental health nurse practitioner, and physician assistant students, while improving health outcomes for underserved populations.
The mobile aspect of care lies at the heart of the program, which is funded by a $4 million grant from the Health Resources & Services Administration (HRSA). HRSA defines mobile as "people moving to where patients are." Bakerjian and her team requested a mobile health van and are also exploring use of existing vans or bringing a clinic to an environment where the patients are located, such as a church or community building.
"We need to take the care to where the patients are because so many of them don't have transportation. That's one of the reasons why they have such a high no-show rate at the Federally Qualified Health Centers where they can receive care," she explained. "Our focus is people who are unhoused, are refugees, are from low socioeconomic circumstances or are unaccompanied children."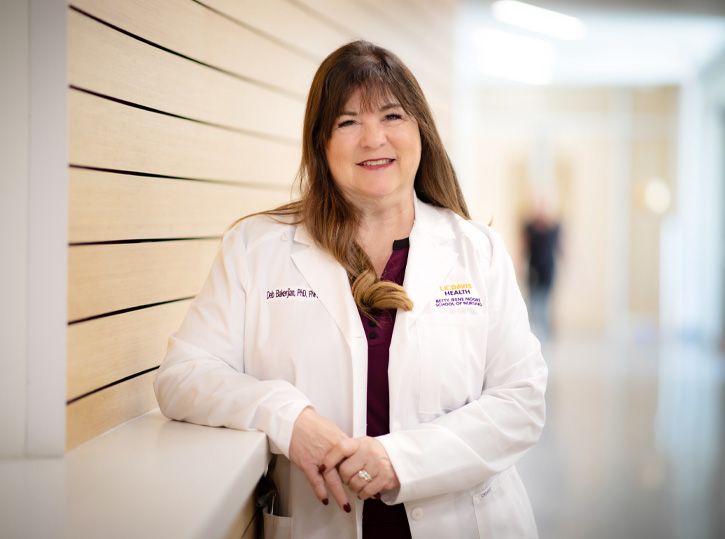 Increased access fosters health equity
In 2021, the National Academy of Sciences, Engineering and Medicine (NASEM) released the Future of Nursing 2020-2030: Charting a Path to Achieve Health Equity. Authors emphasized the problems with access to care including the lack of insurance, inability to pay, and lack of clinics or providers in local geographic areas. The nurse-led mobile clinic project follows report recommendations including expanding care through nurse-managed health centers.
"As an indispensable partner in the mission of UC Davis Health, we must work to improve access to care for underserved patients in the greater Sacramento region. Through our educational programs and community outreach, we work to fulfill our vision of optimal health and health care equity for all," said Stephen Cavanagh, school of nursing dean.
"Even students who don't start with a passion to care for the underserved end up with the passion. They see the need and it's incredibly rewarding. There's nothing better than helping someone struggling with their health and having them leave that appointment feeling better and more supported than when they first came in," Bakerjian said.
The overarching goal is to improve health outcomes and health equity for these underrepresented populations. It leverages the experience of UC Davis Health faculty and the School of Nursing's partnerships with the Sacramento County Public Health Center.
"Health care providers need to approach health care with humility," Bakerjian said. "Yes, we as nurse faculty and advanced practice providers have a lot of book smarts, but it's the interaction and relationships you develop with the people - our patients, our physician colleagues, and others - that are most important and the most effective."