Comprehensive Epilepsy Program receives highest national accreditation rating
(SACRAMENTO)
UC Davis Medical Center's Comprehensive Epilepsy Program has been accredited as a Level 4 center for adult and pediatric epilepsy, the highest designation awarded, by the National Association of Epilepsy Centers (NAEC).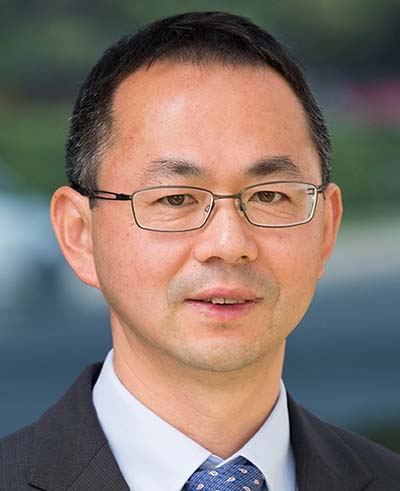 The NAEC is a non-profit association that supports epilepsy centers in delivering comprehensive care to people with epilepsy. It sets standards of care, advocates for access to high quality epilepsy center services and provides resources and knowledge to its member centers.
"I'm very proud of our dedicated team of experts who worked tirelessly to achieve this distinction," said Jack Lin, director of the UC Davis Medical Center Comprehensive Epilepsy Program and professor in the Department of Neurology. "This accreditation reflects the program's commitment to serving our patients with the most advanced neurodiagnostic monitoring, state-of-the-art neuroimaging tests and renowned surgical expertise."
The Comprehensive Epilepsy Program is a leader in the surgical management of refractory epilepsy. The program provides a wide array of services including a new 11-bed epilepsy monitoring unit scheduled to open at the end of the year.
"We have a world-class team of epileptologists, neurosurgeons, neuroradiologists, neuropsychologists, technologists, nurses and healthcare workers ready to help patients with drug-resistant epilepsy," Lin said.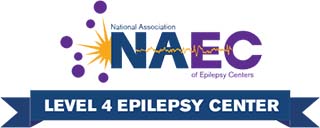 As a Level 4 epilepsy center, the program is recognized as providing more complex forms of intensive neurodiagnostic monitoring, as well as more extensive medical neuropsychological and psychosocial treatment. Level 4 centers also offer a complete evaluation for epilepsy surgery and a broad range of surgical procedures for epilepsy. Those include minimally invasive laser surgery and neurostimulation devices such as responsive neurostimulation, deep brain stimulation and vagal nerve stimulation.
"Our compassionate, holistic, and patient-centered approach distinguishes the UC Davis Comprehensive Epilepsy Program from other programs," Lin added. "In addition to recurrent seizures, cognitive and psychiatric abnormalities are major sources of disability in children with epilepsy. Our multidisciplinary team is ready to treat patients with all aspects of epilepsy."