Two UC Davis faculty named Fellows of the National Academy of Inventors
The prestigious program highlights academic inventors who have demonstrated a spirit of innovation
(SACRAMENTO)
Two UC Davis faculty members, Nancy E. Lane and Justin Siegel, have been named Fellows of the National Academy of Inventors (NAI), the highest professional distinction awarded to academic inventors. The NAI announced the 2022 class of fellows today (Dec. 8).
Recipients are selected based on their "demonstrated spirit of innovation in creating or facilitating outstanding inventions that have made a tangible impact on the quality of life, economic development, and the welfare of society," according to the academy.
"This year's class of NAI Fellows represents a truly outstanding caliber of innovators. Each of these individuals has made significant impact through their work and are highly regarded in their respective fields," said NAI President Paul R. Sanberg.
Contributions to fields of osteoporosis and osteoarthritis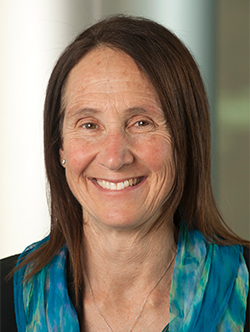 Nancy E. Lane is a distinguished professor of medicine, rheumatology, and aging research at the UC Davis School of Medicine. She is an internationally recognized scientist who has made major contributions to the fields of musculoskeletal diseases of aging, including osteoporosis and osteoarthritis.
Lane discovered a compound, Llp2a-alendronate, that has the potential to improve common types of bone degeneration by directing stem cells to the surface of diseased bones to regrow new tissue. The compound also has the potential to increase bone mass and strength in bones with osteoporosis. She holds three patents in the field of osteoporosis, which have been licensed to Rabome, Inc.
Lane is the recipient of numerous prestigious awards for her outstanding work on bone and mineral research. She has published over 430 peer-reviewed articles. Lane was elected a Fellow of the American Association for Advancement of Science and is a member of the National Academy of Medicine and Association of American Physicians.
Engineering enzymes to improve health
Justin Siegel is an associate professor in the departments of Chemistry, Biochemistry and Molecular Medicine, and the Genome Center. He is the director of the UC Davis Innovation Institute for Food and Health. He is also the Arthur and Carlyse Ciocca Visiting Professor in Innovation and Entrepreneurship in the Graduate School of Management.
Siegel is a leader in computational enzyme engineering and discovery, focusing on discovering catalysts that improve health and environmental outcomes.
Siegel holds more than 100 global patents and co-founded eight startups in the last ten years. These include PvP Biologics, which developed an enzyme to digest gluten, Peak B, a startup developing naturally-derived blue food coloring (blue is the rarest food color in nature), Digestiva, a technology company allowing people to eat the foods they love and get the health benefits they desire, and VinZymes, a technology company helping the wine industry adapt to climate change.
Siegel is a founding member of six international organizations, including FoodShot Global, an international consortium for awarding and highlighting impactful innovation to help transform the world's food system.
To date, NAI Fellows hold more than 58,000 issued U.S. patents, which have generated over 13,000 licensed technologies and companies, and created more than one million jobs. In addition, over $3 trillion in revenue has been generated based on NAI Fellow discoveries.
The 2022 class of Fellows will be inducted at the 12th Annual Meeting of the National Academy of Inventors on June 27, 2023, in Washington, D.C. The complete list of NAI Fellows is available here.