UC Davis Health opens clinic for pregnant moms with opioid use disorder
(SACRAMENTO)
UC Davis Health today opens a specialized clinic, focusing on the care of pregnant women with opioid use disorder. It is the only clinic of its kind in the Sacramento region.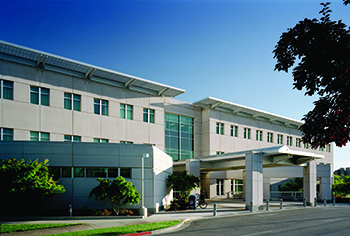 "Our goal is to support every family with the healthiest start possible," said associate physician , who received a $50,000 grant this year from the California Academy of Family Physicians to expand treatment options for patients with opioid use disorder and substance use disorder.
The new opioid use disorder clinic is located in the Lawrence J. Ellison Ambulatory Care Center within the high-risk obstetrics and gynecology clinic. The team includes perinatal psychiatry, neonatology, obstetric and newborn nursing, obstetric anesthesia and social work. The clinic is staffed by UC Davis Health obstetrics and gynecology faculty and residents, who are all licensed to prescribe buprenorphine, a medication-assisted treatment for opioid use disorder.
The clinic aims to help patients manage their medications during pregnancy and provide them with a seamless transition postpartum to the UC Davis Family and Community Medicine and Internal Medicine clinics, as well as community clinic partners to ensure that their care continues after delivery. Patients with opioid use disorder may continue medication-assisted treatments like buprenorphine throughout their lives, so it is important that patients can continue receiving their treatments postpartum.
"These women often feel discrimination or judgement for using opioids so they may try to take medication on their own or go through withdrawals, which can be dangerous to their baby," said obstetrics and gynecology third year resident Zahabiya Chithiwala, who has been establishing protocols for treatment. "We want them to know we are open and welcoming and want to get them the care they seek without stigma."
According to the Centers for Disease Control and Prevention (CDC), about 7% of women reported using prescription opioid pain relievers during pregnancy in 2019. Of those, 1 in 5 reported misuse of prescription opioids.