Designing and developing effective continuing medical education that results in positive and demonstrable outcomes can be challenging. That's why we offer educational design, development, delivery, and evaluation assistance to educators, instructors of record, and faculty members to create excellent continuing medical education experiences. Our goal is to help you create effective face-to-face, online, and blended learning courses to achieve your continuing medical education learning objectives.
Designing and Developing a Course
As soon as you have an idea for a program, the Office of Continuing Medical Education is here to collaborate and walk you through the various components that go into creating an excellent course. From establishing learning objectives and identifying technical requirements, to selecting the setting and multimedia tools that best suit the instructional needs of the course, we're here to help.
Delivering a Course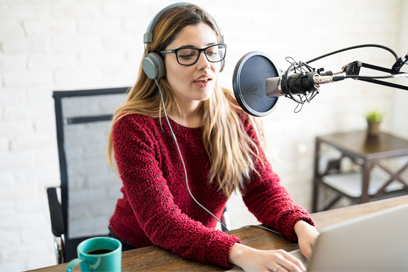 Our experienced team is here to assist you in determining the right delivery method for your course. Whether you're thinking of something online, a podcast, simulated, in the classroom, or delivered through a hybrid approach, we've got you covered. Should online be the preferred delivery method, the Office of Continuing Medical Education has access to different learning management systems and tools tailored for internal and external learners across the state of California.
Evaluating a Course
Measuring the effectiveness of a course is critically important; yet trying to select the right questions and tools to assess how the learning methods impact outcomes is not easy. Access our educational experts for guidance on assessment questions, evaluation methods and the tools available.
Certifying a Course for Credit
When the critical elements of designing, developing, delivering, and evaluating a course are met, providing continuing medical education credit is a natural next step. The Office of Continuing Medical Education is pleased to be accredited with commendation by the Accreditation Council for Continuing Medical Education (ACCME®) to certify activities for AMA PRA Category 1TM Credits. Partner with us and we'll guide you through achieving this notable designation for your continuing medical education activity.
For more information or to schedule a concept meeting, please call our office at (916) 734-5352.