Emergency Medicine Newsroom
Introducing EM Pulse, a podcast by UC Davis emergency medicine physicians
Have you ever wondered what it's like being an emergency medicine physician and how the team works to address some of the nation's most pressing health care challenges?
Learn more about the EM Pulse Podcast »
Kuppermann gets award of a lifetime
The Society for Academic Emergency Medicine (SAEM) recently honored Nate Kuppermann with more than just a lifetime award for meritorious accomplishments in research and mentorship.
Read more about this lifetime award »
Study quantifying oral antibiotics overprescribing in outpatient settings receives CDC national award
According to the Centers for Disease Control and Prevention (CDC), adverse drug events from antibiotics result in roughly 143,000 emergency department visits each year nationwide. A research study, co-authored by emergency medicine associate professor Larissa May and published in the Journal of the American Medical Association in 2016, has been selected for the 2017 Charles C. Shepard Science Award in the Assessment category.
Learn more about this award winning study »
Ultrasound for children with abdominal trauma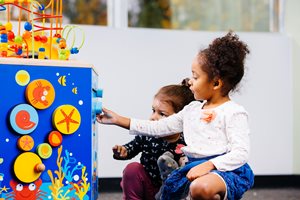 Despite evidence showing that the routine use of sonography in hospital emergency departments can safely improve care for adults when evaluating for possible abdominal trauma injuries, researchers at UC Davis Medical Center could not identify any significant improvements in care for pediatric trauma patients.
Read more about this clinical trial »
Dr. Richards receives UC Davis Outstanding Teaching Award from the Academic Senate
This year, John Richards, professor of emergency medicine at UC Davis School of Medicine, will receive a Distinguished Teaching Award for Graduate and Professional Education from the Academic Senate for his excellence in teaching and mentoring.