Clinical highlights

Clinical highlights
A sampling of recent major achievements and developments from UC Davis Health and the UC Davis School of Medicine. For more listings and news, please visit our newsroom and follow us on social media.
NICU gold-level Beacon Award for Excellence
The Neonatal Intensive Care Unit (NICU) at UC Davis Children's Hospital is now the 12th NICU in the U.S. to receive a gold-level Beacon Award for Excellence from the American Association of Critical-Care Nurses (AACN). It is the only hospital in Northern California to receive this honor. The Beacon Award for Excellence — a significant milestone on the path to exceptional patient care and healthy work environments — recognizes caregivers who successfully improve patient outcomes and align practices with AACN's six Healthy Work Environment Standards. These standards are skilled communication, true collaboration, effective decision making, appropriate staffing, meaningful recognition and authentic leadership.
Platinum Level Excellence in Life Support Award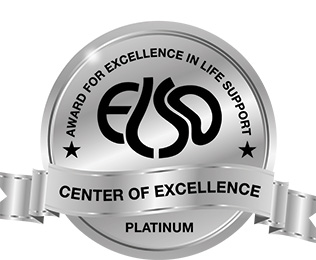 UC Davis Medical Center has received the Platinum Level ELSO Award for Excellence in Life Support from the Extracorporeal Life Support Organization (ELSO) for its Extracorporeal Life Support Program, which provides life-saving support for failing organ systems in infants, children and adults. The award recognizes centers that demonstrate an exceptional commitment to evidence-based processes and quality measures, staff training and continuing education, patient satisfaction, and ongoing clinical care.
New traumatic brain injury clinic
A new multidisciplinary TBI Clinic that launched last fall is designed to provide care to patients across the full spectrum of brain injuries — from mild concussions to patients with more severe injuries, such as vertigo, balance problems, seizures, slurred speech, loss of coordination and memory and concentration problems. The clinic is headed by director Ryan Martin, M.D., a neurocritical care physician and assistant professor in the Department of Neurological Surgery. Located in the Neurological Surgery Clinic in the Midtown Ambulatory Care Center, the clinic has served more than 350 patients since opening. TBI patients were formerly dispersed between several departments, including sports medicine, primary care and neurology. The new clinic sees patients throughout the recovery process, with follow-up.
Outpatient bone marrow transplant now available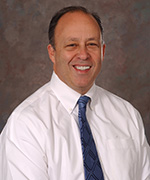 Multiweek hospital stays are no longer the only option for some stem cell transplant patients, with the UC Davis Comprehensive Cancer Center now offering the procedure on an outpatient basis to potentially boost recovery time and mental wellness. In spring, UC Davis oncologist Joseph Tuscano, M.D., performed a two-hour procedure for the first multiple myeloma patient to receive a stem cell transplant at UC Davis Health without being hospitalized during the procedure. Outpatient candidates need to be receiving an autologous stem cell transplant and meet several other criteria, including residency within an hour's drive or willingness to stay at a nearby hotel.
New theranostics clinic planned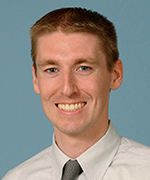 As part of its growing commitment to advancing radioactive targeted therapy, the UC Davis School of Medicine's Department of Radiology has appointed Cameron Foster, M.D., director of the new UC Davis theranostics division and professor of clinical nuclear medicine, to oversee the construction of a new theranostics clinic. The clinic will centralize care for patients, with treatment and tumor tracking at the same location by the same medical staff. By combining both diagnostics and therapeutics in delivering targeted radiotherapy, theranostics leverages the next generation in nuclear medicine treatments to attack cancers in ways that traditional options cannot by themselves. Typically injected into the patient's bloodstream, the radiopharmaceuticals travel and deliver radiation directly to a tumor site, destroying cancerous cells while leaving healthy tissue alone.