1840s – 1860s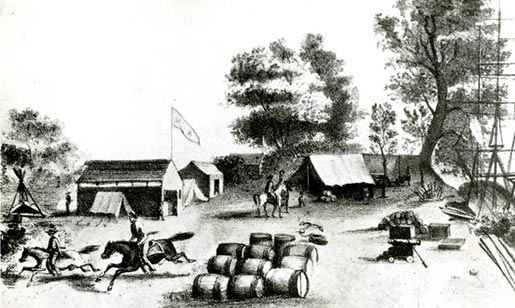 1849
1849 – In the Gold Rush era, Sacramento's first hospitals are small, for-profit and exorbitantly priced.
1850 – Most of what is now downtown Sacramento floods and cholera kills thousands, sparking a public outcry for a hospital to care for the poor. The Sacramento City Council appoints a hospital committee to create a plan.
1850 – The first Sacramento City Hospital is being built when it is destroyed by a storm.
1853 – A Sacramento County hospital for the indigent opens at the corner of 10th and L streets on what is now a part of Capitol Park.
1860
1860s – Sacramento County buys 65 acres on Stockton Boulevard, at what is now the corner of Stockton and X Street, for $11,000.