Featuring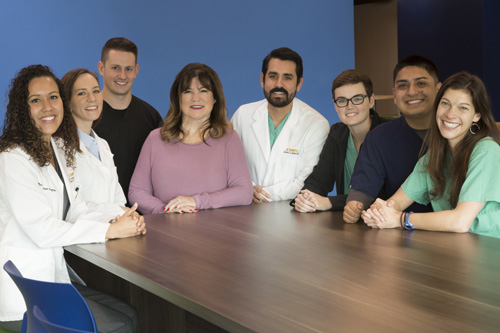 Learn together, practice together
A joint project between the UC Davis School of Medicine and the Betty Irene Moore School of Nursing integrates team-based care in the classroom and in clinical learning environments. The project brings together medical, physician assistant and nurse practitioner students who learn to regularly work in teams to provide better patient care.
---
When words matter: nurse scientist examines how terminology impacts data
Nursing Associate Professor Tae Youn Kim seeks to increase power of health data by improving how information on treatments and outcomes is classified and saved.
Welcome back, students
Physician assistant, nursing, family nurse practitioner and doctoral students return to school Jan. 7 for the winter 2019 quarter.
---
Video: Family Caregiving Institute team makes strong showing
Faculty and staff in the Family Caregiving Institute at the Betty Irene Moore School of Nursing at UC Davis led a number of presentations, symposiums and poster sessions at the 2018 Scientific Meeting of the Gerontological Society of America (GSA) in Boston Nov. 14-18.
Learn more »