Leadership updates

Leadership updates
A sampling of recent major achievements and developments from UC Davis Health and the UC Davis School of Medicine. For more listings and news, please visit our newsroom and follow us on social media.
New center focused on diagnostic innovations
The UC Davis School of Medicine has launched a new interdisciplinary initiative, the Center for Diagnostic Innovation (CDxI), to bring together industry partners, clinicians, researchers and educators to develop new testing methods to improve patient health. The new center will build on UC Davis' record of diagnostic innovation, such as the world's first total-body PET scanner, EXPLORER PET/CT.
Lydia P. Howell, M.D., professor and chair of the Department of Pathology and Laboratory Medicine, co-directs the center with Elizabeth Anne Morris, M.D., professor and chair of the Department of Radiology.
Visit the center's website at health.ucdavis.edu/diagnostic-innovation for more about past and current projects, affiliated experts, partnership opportunities, and unique resources to support investigators and industry partners.
CTSC awarded 5-year, $33 million NIH grant renewal
The UC Davis Clinical and Translational Science Center (CTSC) has received notice of its third National Institutes of Health (NIH) award renewal, a vote of confidence in the center's ability to advance outstanding research in human health. The 5-year award, almost $33 million, comes from NIH's National Center for Advancing Translational Science (NCATS), and provides critical funding to CTSC to continue its essential services for the UC Davis research community.
In 2006, UC Davis received one of the first 12 NIH Clinical and Translational Science Awards (CTSA) in the nation to establish a center for clinical and translational science. The center supported the full spectrum of translational research (from bench to bedside to dissemination and implementation), and served as a hub for researchers promoting human health.
In 2011 and 2016, under the leadership of Lars Berglund, M.D., Ph.D., the CTSC was successfully renewed. Now, directed by Ted Wun, M.D., M.A.C.P., and associate director Nicholas Kenyon, M.D., M.A.S., the CTSC will initiate its 4th consecutive award — one of only a handful of institutions across the United States with this fortunate distinction — providing funding for another five years (2021–26).
Over the years, CTSC programs have blossomed into a mature and highly valued institutional infrastructure with connections across UC Davis, the UC system and the national CTSA consortium. "The CTSC embraces a flexible and collaborative culture aimed at research facilitation and resource sharing," said Wun, CTSC director and UC Davis School of Medicine associate dean for research. "We work behind the scenes to enhance biomedical research at UC Davis."
Jerant interim health care policy center director
Anthony Jerant, M.D., professor and chair of the Department of Family and Community Medicine, has been named interim director of the Center for Healthcare Policy and Research (CHPR). His appointment, announced by Vice Chancellor of Research Prasant Mohapatra, follows the retirement of current director Joy Melnikow, M.D., M.P.H., who has held the role for over a decade. CHPR supports collaboration on impactful research that informs health care delivery, quality, outcomes and costs. Jerant has served as a member of CHPR since 1998, and will be serving in the interim director role while also continuing to serve as family medicine chair.
Callcut chief of trauma and critical care surgery
Rachael A. Callcut, M.D., M.S.P.H., F.A.C.S., a nationally recognized expert in trauma care, has been named Chief of the Division of Trauma, Critical Care & Acute Care Surgery in UC Davis Health's Department of Surgery. Callcut has a broad health services research and data science portfolio focused on clinical outcomes research in trauma and critical care, and is an investigator in ongoing multicenter clinical trials examining resuscitation outcomes. She's published numerous articles on the impact of regulatory issues in surgery, health care delivery, artificial intelligence/machine learning, advanced statistical techniques, cost-effectiveness, and screening algorithms, and leads a lab investigating inflammation and coagulopathy in critical illness and injury.
New medical director for clinical cancer research
The UC Davis Comprehensive Cancer Center has named Edward Kim, M.D., Ph.D., as the new medical director for the Office of Clinical Research (OCR). Kim is a UC Davis Health medical oncologist and associate professor of internal medicine who specializes in treating gastrointestinal malignancies including pancreatic, liver, bile duct, esophageal, stomach, and colorectal cancer. He has conducted extensive clinical trials and was a recipient of the National Cancer Institute Cancer Clinical Team Leadership Award in 2015. Kim will report to Karen Kelly, M.D., associate director for clinical research, who previously held the post of OCR medical director.
Psychology chair named to key federal committee on autism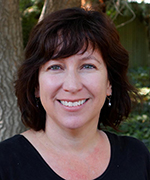 UC Davis Department of Psychology Professor and Chair Susan Rivera, Ph.D., has been named to the Interagency Autism Coordinating Committee (IACC). Rivera is also a faculty member of the MIND Institute and the Center for Mind and Brain. She was appointed, along with 21 others, by U.S. Secretary of Health and Human Services Xavier Becerra to a three-year term. The key advisory committee includes public stakeholders and federal officials and provides guidance and recommendations to the Secretary of Health and Human Services on autism research, services and policy. David Amaral, Ph.D., distinguished professor in the Department of Psychiatry and Behavioral Sciences and Marjorie Solomon, Ph.D., M.B.A., professor of clinical psychiatry in the Department of Psychiatry and Behavioral Sciences and associate director of the MIND Institute, have previously served on the committee.
Kiaii elected president of ISMICS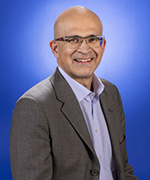 Chief of Cardiothoracic Surgery Bob Kiaii, B.Sc., M.D., F.R.C.S.C., F.A.C.S., has been elected 2021/2022 president of the International Society of Minimally Invasive Cardiothoracic Surgery (ISMICS). Kiaii joined the Department of Surgery in 2019 and is known internationally as a leader in pioneering minimally invasive cardiac procedures, including robotic-assisted heart surgery. ISMICS was formed in 1997 by participants of the World Congress of Minimally Invasive Cardiac Surgery to organize and centralize the various surgical centers concerned with patient outcomes, techniques, and progressive development of less invasive forms of heart surgery, and takes leadership role in shaping the direction of less-invasive cardiac surgery on a global basis.
Shaikh appointed to CHA committee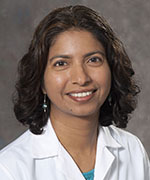 Ulfat Shaikh, M.D., M.P.H., M.S., medical director for health care quality and professor of pediatrics at UC Davis Health, has been appointed to the Children's Hospitals Association's Next Generation of Quality Steering Committee. The association works with children's hospitals and health systems to address quality gaps, make improvement an integral part of health care delivery and support hospitals as they work to accelerate progress toward improvement of health outcomes, experience, and value for children and families.
Atreja named to HIMSS Future50 Community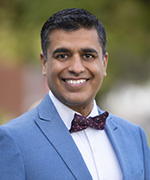 The Healthcare Information and Management Systems Society (HIMSS) has selected UC Davis Health chief information and digital health officer Ashish Atreja, M.D., M.P.H., F.A.C.P., A.G.A.F., as a member of its prestigious Future50 Community for 2021. Each year, the non-profit global advisory organization, which focuses on information and technology in health care, selects and celebrates top digital health leaders from around the world, with a new cohort of 50 top global leaders invited to join. Members work alongside HIMSS and the global health care community to overcome systemic health challenges by addressing gaps and needs at local and regional levels. HIMSS recognized Atreja in its "Innovation Leader" category.