Share a photo of your dog for a prize at the Pavilion Gift Shop
(SACRAMENTO)
The Pavilion Gift Shop at the UC Davis Medical Center is featuring "The Dog Days of Summer" event and raffle. Beginning Friday, August 19 stop by the Gift Shop with a snapshot of you and your dog, or just picture of your dog, and simply provide your name and phone number written on the back of the photo. Your photo will be on display in our shop window throughout the event, which ends on Wednesday, August 31.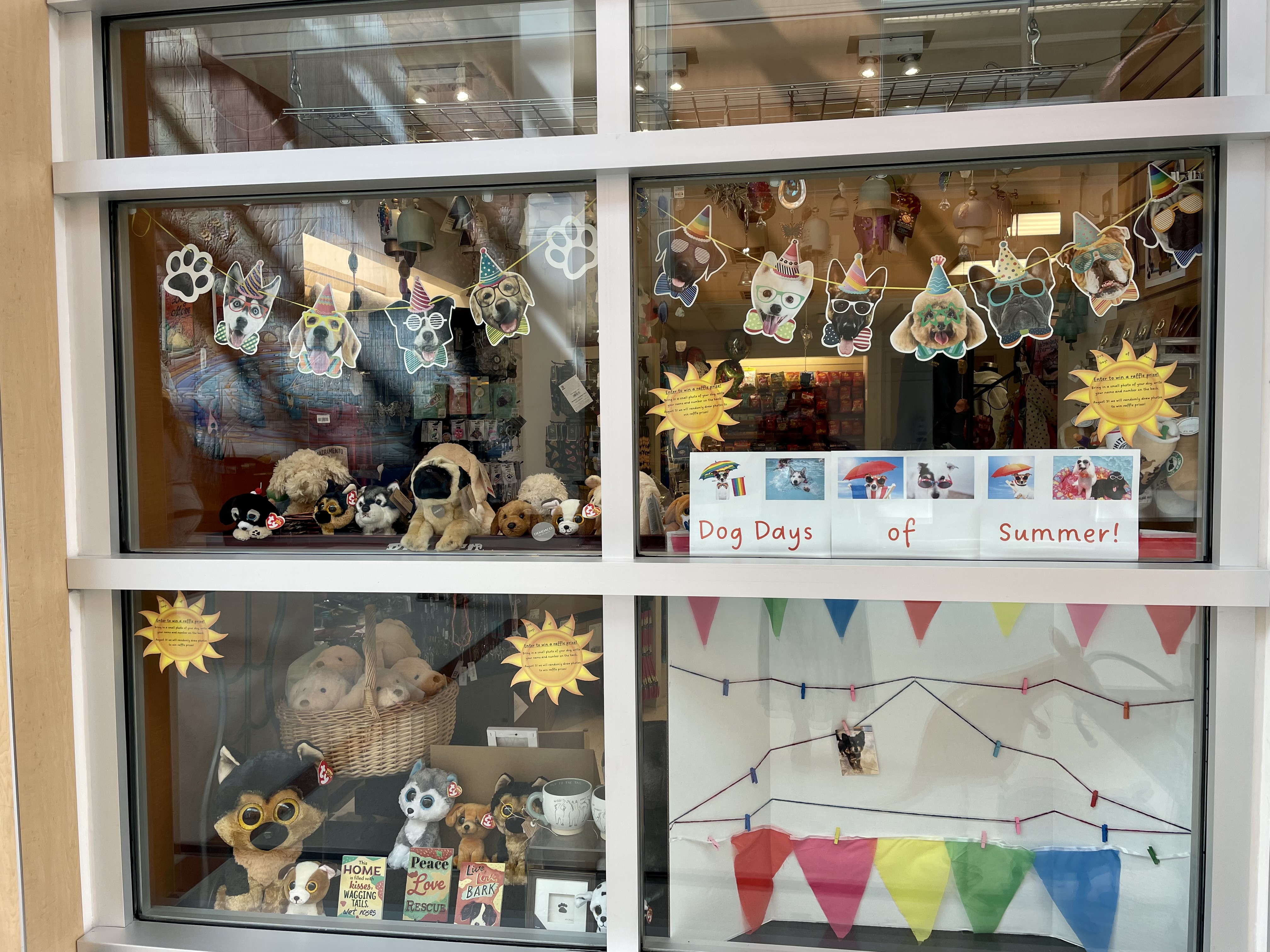 All photos will be included in a raffle to randomly select winners for various raffle prizes at the end of the day on August 31st. Winners will be notified by phone to pick up prizes at the Gift Shop. Please stop in for this fun event where we will also have unique dog toys available for purchase, along with specialty jewelry for dogs and owners, dog-related plaques and artwork, and a special sale on cute dog plush. The Gift Shop is open Monday through Friday from 9 a.m. to 5 p.m.
If you have questions, contact Tammy Ainsley, Director, Patient & Guest Relations and the Pavilion Gift Shop, at taainsley@ucdavis.edu.