UC Davis Health wins 1st place in May is Bike Month challenge
(SACRAMENTO)
Congratulations to everyone who participated in this year's "May is Bike Month" competition! UC Davis Health competed against over 100 workplaces in the Sacramento Region and won the most points out of 35 employers with more than 2,000 staff. Points were earned by logging bike trips and encouraging others to join in the competition.
The 122 cyclists logged 1,540 rides for a total of 13,997 miles cycled. Of the total miles cycled, 3,197 were to and from work, which saved 2,597 pounds of CO2.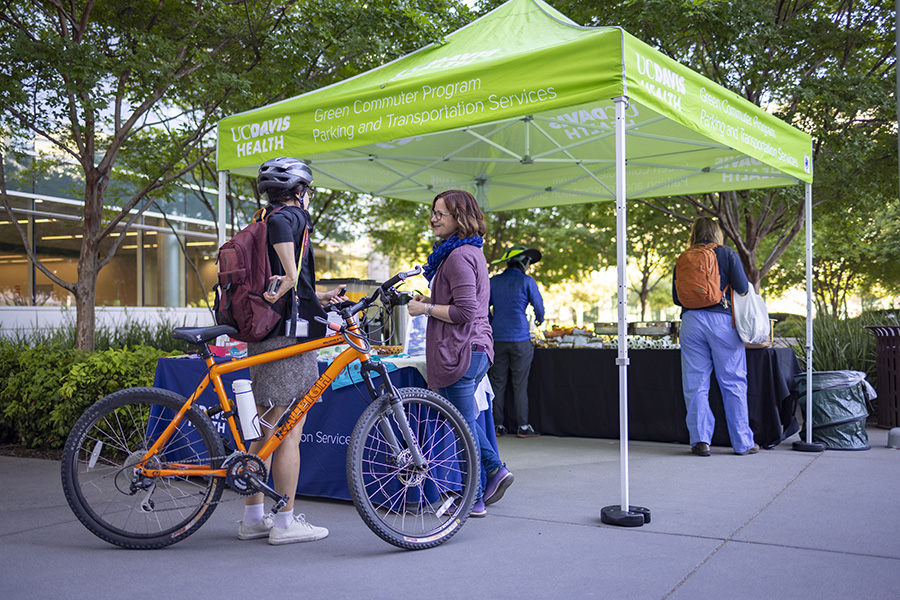 The following are the winners of each category:
Most Trips: Robert Stanton
Most Miles: Joseph Tan
Most Commute Miles: Mary Davis
Most Days Biking to Work: Dorota Zolkowska
Top Encourager (most participants joined due to this individual's encouragement): Gaela Mitchell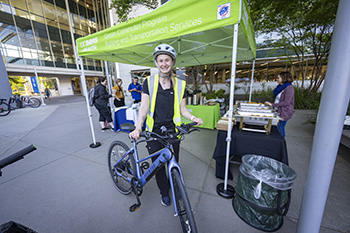 The Green Commuter Program hosted four events throughout the month of May to celebrate "May is Bike Month," including the annual "Bike to Work Day" breakfast on May 17 and a Bike Repair Event on May 31. In partnership with the Sacramento Transportation Management Association (TMA) and the Sacramento Area Bicycle Advocates (SABA), the Green Commuter Program offered free bicycle repair to employees and students at UC Davis Health.
Here is what participants had to say about the bike repair event:
"It really helped me keep my bike safe and operable," said Seung Hee Hyun, a UC Davis Health social worker.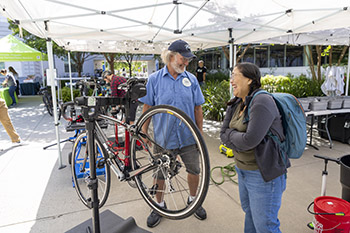 "The bike repair event was amazing. The sign up, check in, drop off and pick up process was extremely smooth. I love that I didn't need to drop my bike off at a shop and not have it for a couple of days," said Mary Davis, a pediatric echo lab supervisor. "I had a problem with my derailer that the bike mechanics were able to fix on the spot. My nine-mile ride home was so fun, especially since I was able to use all my gears."
"I had a great experience. My bike is riding much smoother and looks a lot better. I would love to have more services like this offered," said Tammy Yau, a medical resident.
"It was a pleasant experience, and I think it was a great benefit event for the people who ride a bicycle to come to work," said JunMyung Song, a senior cytotechnologist. "After the repair, my bicycle runs smoother, and the brakes are working better than before."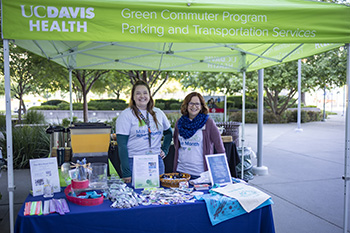 The Green Commuter Program encourages everyone to keep the momentum going and continue riding. Replacing just one car trip with a bike trip helps to reduce carbon emissions and make our community healthier. And it's fun!