Put your best foot forward
The UC Davis Orthopaedic Foot and Ankle Clinic provides care for the diagnosis, treatment, and prevention of both disorders and injuries of the foot and ankle. The clinic aims to restore patients to their desired level of activity by integrating rehabilitative and operative interventions.
Foot and ankle specialist ready to help you
You can trust that you'll receive only the highest level of care from our team of orthopaedic foot and ankle surgeons and specialists at UC Davis Health. Both faculty are dual fellowship trained in sports medicine and foot and ankle. The foot and ankle service has a nationally recognized foot and ankle fellowship program, training two fellows per year in conjunction with the Reno Orthopaedic Clinic.
To provide comprehensive care for all patients, the foot and ankle clinic coordinates its efforts with other services including:
Sports medicine

Podiatry

Vascular surgery

Orthopaedic trauma

Wound care

Hyperbaric oxygen treatment

physical therapy

Orthotics

Prosthetics
Conditions we treat
We strive to listen closely and provide individualized care for every patient, aiming to eliminate pain, optimize function, and ultimately maintain a healthy, active lifestyle.
Advanced procedures
Cutting-edge procedures such as nano arthroscopy and Peroneal tendoscopy

World-renowned expertise in ankle cartilage transplant

Emerging techniques of complex midfoot injuries with the LisFranc internal brace

Radiological imaging specific to the foot and ankle
Commonly treated conditions
Sports Medicine of the Lower Extremity (knee, ankle and foot)
Minimally invasive treatment of foot and ankle injuries
Treatment of arthritis of the foot and ankle
Total Ankle Arthroplasty (Replacement)
Achilles tears and Achilles disorders
Ankle and foot fractures
Bunions and toe deformities
Post-traumatic foot and ankle deformities
Neuropathic disease of the foot and ankle
Ankle cartilage injuries
Arthroscopic techniques in the treatment of Osteochondral Defects (OCD)
About the team
The team members of the Foot & Ankle Service include two board certified orthopaedic surgeons, a board eligible orthopaedic fellow, UC Davis orthopaedic surgery residents, nurses and clinical support staff. In order to provide comprehensive care for all patients, the Foot and Ankle Service coordinates its efforts with other services including: sports medicine, podiatry, vascular surgery, orthopaedic trauma, wound care, orthotics and prosthetics, and physical therapy. The program is dedicated to the education of UC Davis fellows, orthopaedic residents, medical students and staff members through organized teaching and research.
Rooted in the latest medical knowledge
As leaders in our field, our team includes the Director of Research for Major League Soccer, the head team physician for Sacramento Republic FC, active members of the American Orthopaedic Foot and Ankle Society, and the Director of an international foot and ankle research program.
Both Dr. Giza and Dr. Kreulen are involved in numerous cutting edge research initiatives that have led to multiple publications in all aspects of foot and ankle. Their research is presented both nationally and internationally at orthopaedic conferences and meetings every year.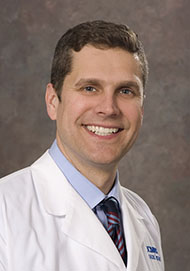 ---