Psychopharmacology
Targeted therapeutic development program for SYNGAP1-related intellectual disability
The goals of the research program are: (1) the development of an innovative therapeutic agent targeting direct rescue of SYNGAP1 expression that is not an antisense oligonucleotide in mechanism and (2) the assessment of the efficacy of therapeutic agent(s) in well-characterized cell, rodent, and models of the disorder as well as a novel model.
Funding:
RDM Positive Impact Foundation
---
FAST research infrastructure grant: Training the next generation of Angelman Syndrome scientists
The goal of this project is to create a stable infrastructure for the rapid testing of potential therapeutics in rodent models of Angelman syndrome (AS). Two important sub-projects are described:
The first is the investigation of the protein phosphatase 2A inhibitor LB-100, which was recently reported to rescue deficits in motor function and learning in a mouse model of AS. This project will seek to independently validate the reported observations in the mouse model and, if successful, further characterize the effects of LB-100 use more translationally relevant assays in the rat model. Molecular and electrophysiological analyses will also seek to validate reported improvements in spine maturation and synaptic transmission.
The second example project is a medium-throughput screening project of a small drug library in reporter neurons. Hits from the screening effort will advance to subsequent mouse studies as in the first project.
Funding:
Foundation for Angelman Syndrome for Therapeutics (FAST)
Jill Silverman, Ph.D.

Co-Principal Investigator
jsilverman@ucdavis.edu
---
Assessment of antisense oligonucleotides for Dup15q Syndrome
The goals of this program of research are to find optimal dose of two differing antisense oligonucleotides for Dup15q Syndrome, to confirm in vivo target engagement and to assess efficacy.
Funding:
Ultragenyx Pharmaceutical
---
Chromatin remodeling factor dosage-sensitivity in neurodevelopmental disorders
This study aims to characterize the effects of CHD8 mutations on brain development and neuronal function. CHD8 is a chromatin remodeling gene with the highest rate of mutations associated with neurodevelopmental disorders (NDD) and autism spectrum disorders (ASD). The specific focus is on the impact of Chd8 haploinsufficiency on chromatin remodeling, transcription, and neurogenesis during brain development.
The potential significance is high as the study may provide novel insights into Chd8 function and how the haploinsufficiency of Chd8 contributes to NDD and ASD.
Funding:
National Institutes of Health
---
Memory measures for clinical trials in Down syndrome and fragile X
Description:
Because a number of proposed pharmacological agents target the function of the hippocampus, memory will likely be designated as a "primary" outcome in a number of upcoming trials. This makes memory test validation a critical next step in supporting pharmacological approaches to cognitive interventions in intellectual disability (ID). In this revision, we plan to further develop and validate a theoretically-informed, comprehensive android touch-screen memory assessment system for use in young children with ID by considering the effects of sleep on the proposed memory outcome measures in individuals with Down syndrome, fragile X syndrome, and in two samples of typically developing children matched on either mental-age or chronological-age.
Funding:
National Institutes Health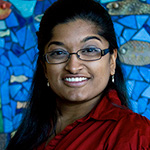 Angela Thurman, Ph.D.

Co-Investigator
ajthurman@ucdavis.edu
Leonard Abbeduto, Ph.D.

Principal Investigator
ljabbeduto@ucdavis.edu
---