In the first report of its kind, researchers with UC Davis Comprehensive Cancer Center conclude that Black patients in California are more likely than white patients to be diagnosed with cancer at a later stage, which means they are less likely to survive.
The report, The Burden of Cancer Among Black/African Americans in California, highlights some concerning cancer trends among Black communities in the state and points to the potential underlying causes.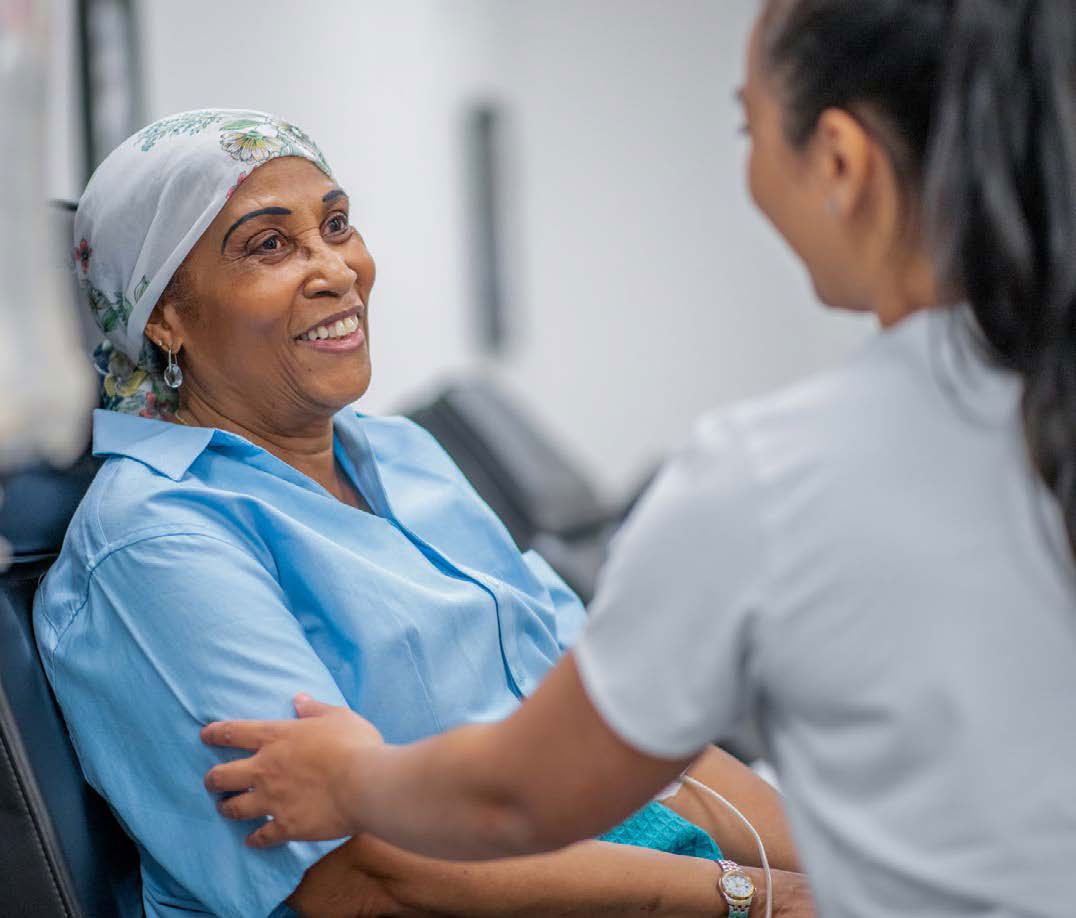 The cancer center report includes detailed statistics that were mined from the California Cancer Registry (CCR), the state-mandated, population-based cancer surveillance system. The CCR collects demographic, diagnostic and treatment information on cancer cases diagnosed in the state.
Since 2012 the California Cancer Reporting and Epidemiologic Surveillance (CalCARES) program, within UC Davis Comprehensive Cancer Center, has partnered with the California Department of Public Health to manage the operations of the CCR.
"While cancer rates are dropping in California, progress has not been equal for everyone," said Cyllene Morris, CalCARES research program director and primary author of the report. "Disparities persist for many racial and ethnic groups, especially Black patients, and addressing these underlying conditions and root causes is essential to achieving health equity for everyone."
Key findings in the report include:
The cancer incidence rate for all cancers combined was lower among Black women and men compared with white patients, but death rates for Black women were higher.
A significantly higher percentage of Black (vs. white) patients with lung, oropharyngeal, cervical and breast cancers were not diagnosed until late stages, when outcomes are often worse.
15.8% of Black patients had three or more comorbidities (health conditions) as compared to 9.8% of white patients. Black patients also were more likely than white patients to live in impoverished areas (43.4% vs. 17.4%) and to be covered by Medicaid or other forms of public insurance (20% vs. 7.8%).
Specifically, Black patients had worse survival rates for cancers of the breast, prostate, bladder, thyroid, uterus, oropharynx, and non-Hodgkin lymphoma even after accounting for sex, age, comorbidity level, socioeconomic status, stage of disease at diagnosis, and type of health insurance.
Interestingly, Black patients had higher survival rates for multiple myeloma and lung cancer, compared to white patients when accounting for the same sociodemographic and clinical factors.
"It is incredible that when we match modifiable variables like socioeconomic status, stage at diagnosis and type of health insurance, Black Californians have lung cancer outcomes at least as good as white patients. This finding shines a floodlight on the fact that disparities in social determinants of health, and population health interventions such as lung cancer screening, are impacting whether someone survives or dies from cancer," said David Tom Cooke, professor and chief of the Division of General Thoracic Surgery and co-author of the report.
The report points out that, overall, Black patients are more likely to be socioeconomically underprivileged compared to whites, which in turn can lead to reduced access to high-quality health care.
"By providing information on the burden of cancer among Black/African Americans, the CalCARES Program hopes to contribute to efforts toward equity across the cancer care continuum," Theresa Keegan, professor and CalCARES principal investigator said.
Additional authors of the report include Ani S. Movsisyan, Brenda Hofer, Arti Parikh-Patel and Theodore Wun.