UC Davis Comprehensive Cancer Center is working to increase diversity in clinical trials, by dispatching coordinators to UC Davis Cancer Care Network (CCN) sites to link patients at remote hospitals directly with clinical trials.
"This approach is one we feel will be critical to helping patients living in remote areas access clinical trials," said new CCN Clinical Research Director Ashley Tydon. She's already hiring staff and setting up the infrastructure for on-site clinical research participation at CCN affiliates.
"As it grows, the UC Davis Cancer Care Network is uniquely positioned to help address the lack of diversity that has historically plagued clinical trial participation — largely limited to patients located near a comprehensive cancer center," Tydon said.
She explained that many cancer patients living in rural areas are not inclined to participate in a clinical trial because of the often hours-long drive to a major cancer center.
"They also want to stay with the doctor they know and love," Tydon said. "With our CCN affiliation, they can continue to be seen by their community oncologist and still participate in an array of clinical trials that could give them access to novel therapies or new approaches to health care."
Physicians at CCN sites will be able to select clinical trials and research studies that are best suited to their populations, whether many of their patients are farmworkers in rural settings or patients living in the high Sierra or in its foothills.
---
Kent Lloyd appointed to National Institutes of Health (NIH) Council of Councils
Kent Lloyd, associate director of the Comprehensive Cancer Center, director of the UC Davis Mouse Biology Program and professor in the Department of Surgery, has been appointed to serve as a member of the National Institutes of Health Council of Councils, effective in January of this year.
Appointees to the NIH Council of Councils provide professional and expert advice to NIH leadership on numerous areas of activities and policies in the Director's Office. The council is made up of 27 members, selected from the advisory councils of NIH institutes and centers, representatives nominated by the Office of the Director program offices, and broad lay representation.
Speaking about his role, Lloyd said, "I look forward to providing input on issues related to my area of expertise, including animal modeling of human disease, rigor and reproducibility in science, mouse genetics, preclinical and translational medical research, veterinary medicine, and academic teaching and training."
This will be Lloyd's second time serving as a Council of Councils member. His prior appointment spanned from 2011 to 2014.
Lloyd has authored more than 180 scientific publications and serves as the principal investigator and project director of the Knockout Mouse Project, the Mutant Mouse Research and Resource Center, the Mouse Metabolic Phenotyping Center and the Mouse Biology Shared Resource for the NCI-designated Comprehensive Cancer Center at UC Davis. "Knockout" mice are laboratory mice bred with specific genes silenced or "knocked out." These mice have been invaluable for fundamental research on a wide range of diseases and conditions.
---
UC Davis nanomedicine scientist recognized as a top biomedical engineer in the U.S.
Biochemist and molecular medicine professor Yuanpei Li has been elected to the American Institute for Medical and Biological Engineering (AIMBE) 2022 College of Fellows. The College of Fellows comprises the top 2% of medical and biological engineers in the country. They are regularly recognized for their contributions in teaching, research and innovation.
Li was nominated, reviewed and elected by peers and College of Fellows members for outstanding contributions to the development of intelligent nanomedicine platforms to improve drug delivery.
Li's research focuses on developing next-generation nanomedicine platforms and novel therapeutics by learning from nature and clinical practice. Li and his team then apply their findings to fighting diseases such as cancer.
---
Megan daly appointed as interim leader for cancer center clinical research
Megan Daly has been named the interim associate director for Clinical Research at UC Davis Comprehensive Cancer Center.
Daly replaces Karen L. Kelly, who announced in December she is taking on a new role as chief executive officer of the International Association for the Study of Lung Cancer.
Daly, a radiation oncologist and associate professor, joined UC Davis Comprehensive Cancer Center in 2011. Her research interests focus on the use of radiotherapy for the treatment of early-stage lung cancer, integrating radiation and immune checkpoint inhibitors in solid tumors, clinical implementation of new PET (positron emission tomography) tracers, and reducing radiation-related toxicity.
---
New medical director named to lead cancer center thoracic oncology program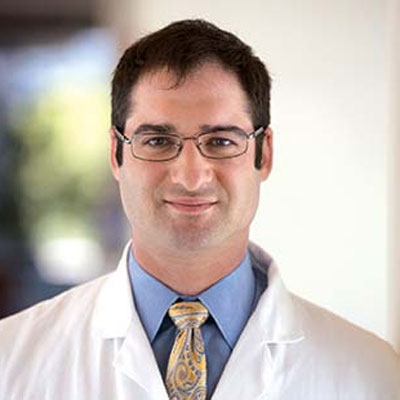 A new medical director has been appointed to oversee UC Davis Comprehensive Cancer Center's Thoracic Oncology Program. Jonathan Wesley Riess replaces David R. Gandara, who will soon co-direct a new center in experimental cancer therapeutics.
The Thoracic Oncology Program provides a wide array of clinical and research services. They include prevention strategies, and new diagnostic and therapeutic approaches to cancers found in the lung, thymus gland and esophagus, and other thoracic cancers such as mesothelioma. The program is nationally recognized for excellence in lung cancer treatment.
Riess' clinical interests include lung cancer and other thoracic cancers (mesothelioma and thymoma). He currently serves on the Non-Small Cell Lung Cancer/Malignant Pleural Mesothelioma/Thymomas and Thymic Carcinomas Panel for the National Comprehensive Cancer Network (NCCN).
---
UC Davis brain surgeon appointed to co-lead cancer center biomedical technology program
Neurosurgical oncologist and professor Orin Bloch has been appointed as the new co-leader of UC Davis Comprehensive Cancer Center's Biomedical Technology Program. Bloch replaces Chief of Nuclear Medicine Ramsey Badawi, who stepped down from the role in 2021.
Bloch's clinical practice is focused on innovative treatments for benign and malignant tumors of the brain and skull base, including metastatic disease to the brain. Bloch directs the UC Davis Brain Tumor Immunotherapy Laboratory, funded by support from the National Cancer Institute. He has been the principal investigator for multiple national clinical trials of checkpoint immunotherapy, which is a treatment that blocks proteins that stop the immune system from attacking cancer cells.