I am not even 10 years old
And I'm already brave and bold.
While the other kids are crying because they
have to go to school, I am fighting cancer and
I'm going to win because I rule.
When all the adults get done with their
chemo and want to find a bed to lay
I still have the strength to go outside and play.
When everyone else is praying for my saving grace
you always see a smile on my face.
I love Batman and Spiderman
And like them will fight my villain till the last stand.
I won't forget Captain America and his mighty shield
so cancer, you better stop and yield.
My superpowers have yet to be revealed.
I might struggle with multiplication and division
but cancer if you think you are going to take my life,
think again because you don't have my permission.
-->
About the poet, Santino Ayala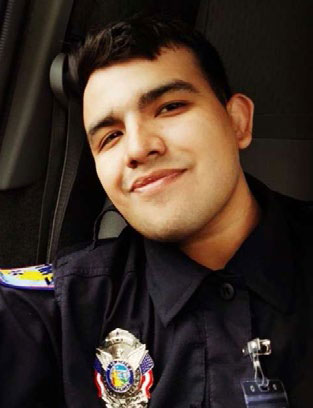 Shortly after the start of the COVID-19 pandemic, poet Santino Ayala decided to become an emergency medical technician (EMT). His interest in helping people in medical crises came after he faced a medical challenge of his own at the age of 19. While serving in the U.S. Army at Fort Bragg, North Carolina, he was diagnosed with non-Hodgkin lymphoma.
Ayala underwent a year of grueling cancer treatment that included a bone marrow transplant. After he was declared cancer-free, he felt overwhelmed with gratitude toward the medical team that treated him and was invigorated by his own courage.
During COVID-19 surges, ambulances were sometimes lined up outside area hospitals waiting to unload patients. It was during one of those waits in an ambulance outside the UC Davis Medical Center that Ayala began thinking of the children inside with cancer.
"I thought about what they were going through, which was likely similar to what I went through, and I felt inspired to write a poem that would represent the bravery required of kids with cancer," Ayala said.
At 26, Ayala said he is ready for the next chapter of his life but will continue to write poetry to express himself, which he regards as a positive mental health practice.
His next challenge is stepping into a new role as a federal police officer in Richmond, Virginia, but he affirms that he will always remember tending to those in medical crises from the back of ambulances and looking up at floor after floor of hospitalized patients — knowing that some of them are young, facing cancer and feeling invincible.