Shingle Springs Subaru customers can help the El Dorado County car dealership raise money for sarcoma research. In 2021, the dealership presented a check for $82,671 to the UC Davis Comprehensive Cancer Center as part of its annual Subaru of America Share the Love Event.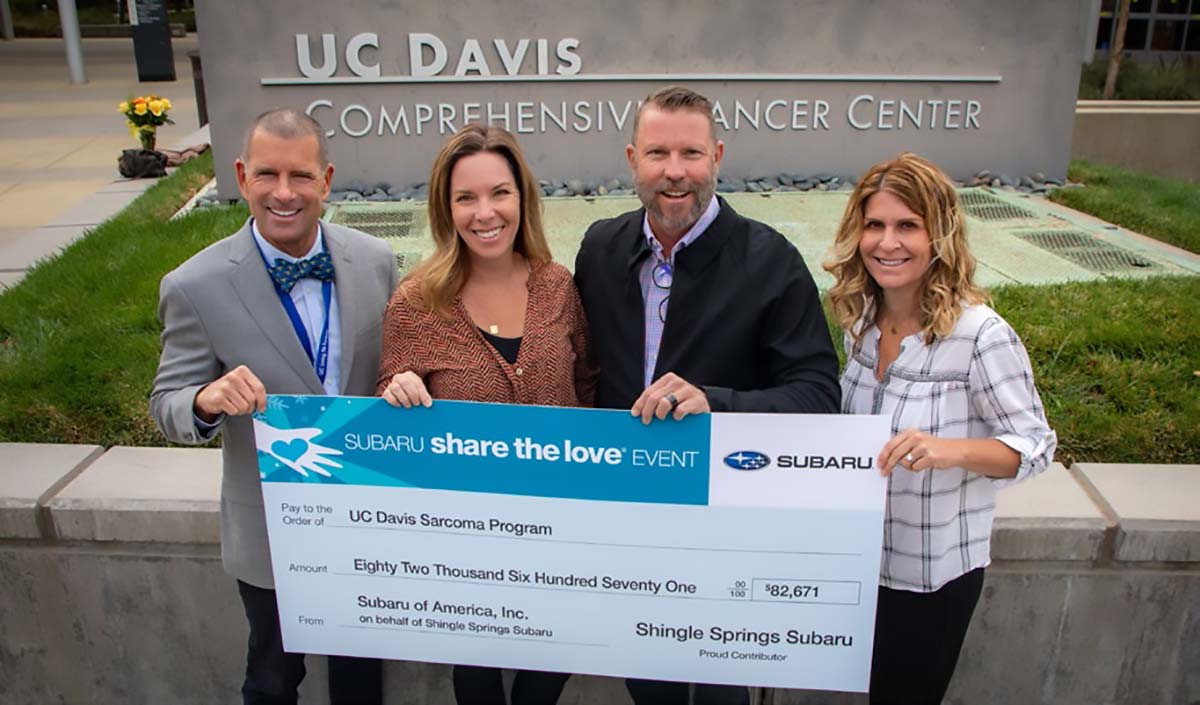 Cancer center sarcoma surgeon R. Lor Randall received the oversized check from Shingle Springs Subaru dealership executive general manager Bryant McCarver and his wife, Kirsten. The McCarvers' teenage daughter Kate was one of Randall's pediatric patients.
Randall, who is chair of the Department of Orthopaedic Surgery, is leading research into sarcoma, a cancer that invades the bone or muscle. Unlike most types of cancers, sarcoma is often found in children and young adults.
Kate was only a sophomore at Oak Ridge High School when a sarcoma was detected close to her scapula — the shoulder blade. The El Dorado Hills volleyball player thought she had injured her shoulder, but a scan spotted a tumor at the site of her sharp pain. Randall carefully removed the cancerous growth and, fortunately, it has not returned.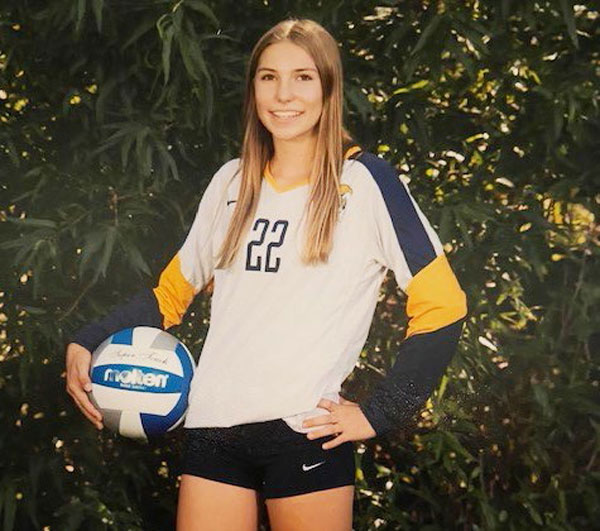 "She went back to competing on her volleyball team, but then COVID-19 hit and the season ended," her mom said. "Kate is now a college student studying psychology, and we could not be more grateful for the cancer care she has received at UC Davis. We were impressed to find out we could get this type of high-caliber care close to home."
The McCarvers were so inspired by the successful treatment their daughter received for her rare cancer that they decided, beginning in 2019, to "give back" to UC Davis sarcoma research. As part of Subaru's national Share the Love Event, the company donates $250 for each new car sold during the holiday season. Shingle Springs Subaru decided to match that at their dealership.
Shingle Springs Subaru customers buying new cars from November through January each year get to choose among several causes to which Subaru should donate, and now one of those choices is sarcoma research at UC Davis Comprehensive Cancer Center.