Evidence-Based Practice Fellowship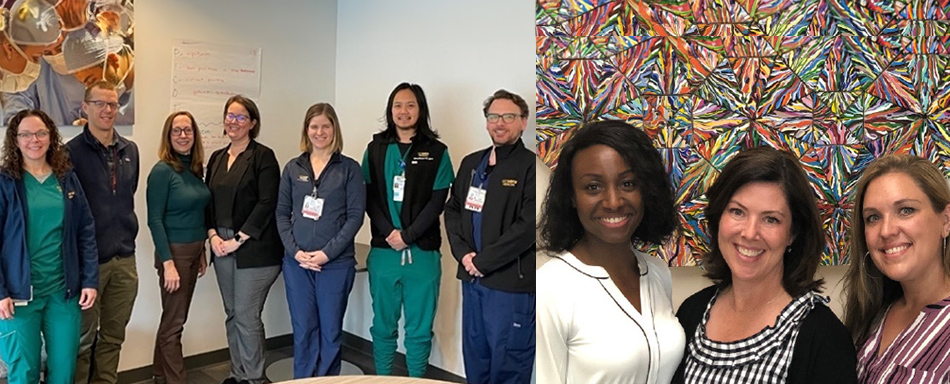 The Evidence-Based Practice (EBP) Fellowship is a 6-month, mentorship program in which clinical nurses develop their leadership, problem-solving, and research utilization skills. Clinical nurses identify a practice issue that may be addressed/improved by applying the latest evidence into practice. The program blends clinical nurses' knowledge and expertise with classes on research critique and evidence appraisal, the change process, and project management and evaluation. The Fellows are mentored in the development, implementation and evaluation of EBP projects by a Clinical Nurse Scientist, health system librarian and a clinician mentor (clinical nurse specialist, educator, or resource with expertise in the Fellow's area of practice).
---
This series of seminars is offered to EBP Fellows:
Session 1 - Evidence-Based Practice
Session 2 - Searching & Appraising the Evidence
Session 3 - Gathering Data & Selecting Outcomes
Session 4 - Integrating & Applying Evidence
Session 5 - Outcome Analysis & Evaluation
Session 6 - Dissemination
---
2023 Evidence-Based Practice (EBP) Fellowship
The 5th annual EBP Fellowship program starts in February 2023. Use this link for application instructions and to submit your application online. For dates, times, and log-in information, visit the Center for Nursing Science Events Calendar.
Each year, applications are due at the end of October. All applications for this competitive fellowship opportunity are reviewed and scored by the EBP & Research Council. Applicants are notified of acceptance in late November.
Learn more about the 2023 Evidence-Based Practice (EBP) Fellowship (PDF)
---
Fellowship Presentations
EBP Fellows present their projects annually at the Nursing Science and Professional Governance Conference in May. Visit the conference webpage to access videos of past presentations.